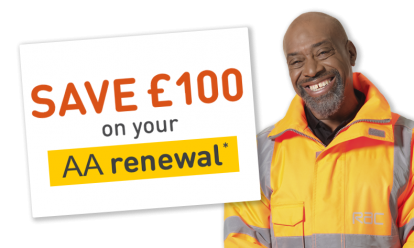 Save £100 on your AA renewal when you switch to a 24 month RAC Breakdown Cover plan. Join the UK's best breakdown provider as voted by Auto Express drivers 2021.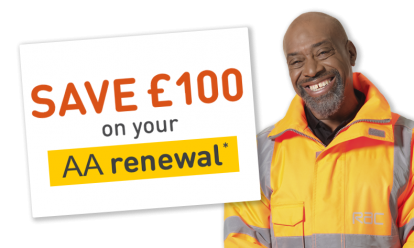 By Andy Enright
Introduction
You don't need me to tell you that the world was a very different place in 2001, when the Fiat Doblo first went on sale in the UK. It hitched a ride on the back of a formula that had been pioneered by the French, with rivals like the Citroen Berlingo Multispace and the Renault Kangoo showing that there was a latent demand for cheap, spacious family transport.
Many thought this was a bit of a phase, a genre of vehicle that would rapidly be replaced by something a bit less van-like. Sure enough, this type of vehicle has become a bit slicker, largely because vans have become correspondingly smarter, safer and better to drive. For proof of that, you've only to look at the car we profile here, the second generation Fiat Doblo, built in its original form between 2010 and 2014.
Models
5dr van-based MPV (1.4 petrol 1.6, 2.0 diesel [Active, Dynamic, MyLife, Eleganza])
History
It's fair to say that the original first generation Doblo was no looker. Like Fiat's original Multipla people carrier, let's politely say that a certain elegance of bearing wasn't its strong point. But the Italians learn quickly. A smarter 2004 facelift was followed by a completely revised and in its own way rather smartly dressed second generation version, launched in 2010.
Fiat says that just 3% of this car's parts were shared with its predecessor, so it's a very different Doblo. And though they still based this model on an original van design - that of their Doblo Cargo model - the idea was to make this very affordable 5 or 7-seat family package feel as much like one of those pricey purpose-designed trendy mini-MPVs as possible. So buyers got smoother looks clothing sophisticated suspension, more powerfully efficient engines and a smarter cabin. The overall result still clearly says 'sensible' - but it doesn't say it quite as loudly. Fiat must have been quite happy with what they built because between this model launching and its replacement being announced in early 2015, not a single change was made.
What You Get
The 137mm-longer second generation Doblo is still boxy but with a more curvaceous look, with a 'floating roof' and large side glazed area. At the front, there are large, enveloping headlights, a deep front grille and a curvaceous bonnet to give a more muscular appearance. At the side, there are even blacked-out pillars to create the 'floating roof' effect we've seen on many much trendier cars.
But it's still square and van-like at heart, which is something families will appreciate once inside. This was, after all, one of the very largest models of its era in the compact van-based MPV segment, with a larger footprint than most family hatchbacks, so it's no surprise then that the cabin is huge for the class. Rear passengers enter in by sliding side doors, so there's no need to worry about the kids denting adjacent cars as they spring out when you're tightly parked at the supermarket. Once inside, a class-leading 2.75m wheelbase means that there's space for three adults in the back for short-to-medium journeys (provided they're on reasonably friendly terms) and their headgear can be as elaborate as the lofty roofline will allow. Look around you and there's some evidence of Fiat's desire to make this more than just a glorified van. You don't normally get proper electric windows on sliding doors on vehicles of this type for example, but these features could be fitted here.
And the boot? Well on 5-seater models, there's a segment-leading 790-litres on offer - much more than, say, a rival Citroen Berlingo Multispace - and the space is pretty flexible too. Go for the extra cost Family Pack and a Doblo can house two extra chairs for occasional use, creating in this vehicle one of the most affordable 7-seater MPVs on the market. But even if you simply use the space for luggage, it's impressively versatile. Take the neat height-adjustable parcel shelf. It can either hide what's in the luggage compartment in the usual way, or be dropped to a lowered position. In this mode, it's capable of supporting up to 70kg (so the family dog doesn't need to be lumped in with your shopping and graze through it happily all the way home) and can combine with folded rear seats to provide a perfectly flat load area. Plus that load area is pretty big. All the seats in rows two and three tumble and fold or can be removed altogether. If you do that, there's an enormous 3200-litres on offer.
What You Pay
Please contact us for an exact up-to-date valuation.
What to Look For
The Doblo has earned a decent reliability record, helped in no small part by its reliable engines. Check for upholstery damage caused by child seats in the back, typical supermarket dints and scrapes, slipping clutches on the manual cars and ensure all the electrical functions work as advertised, as these can be expensive to fix. Many Doblos will have been converted to carry wheelchairs as they're a favourite amongst the Motability crowd. Make sure the conversion work has been done to a decent standard and if the car needs converting back, keep this in mind when negotiating on price.
On the Road
You won't be expecting too much from the driving experience on offer here - especially if you experienced the weedy petrol and diesel engines that saw the first generation Doblo's 0-60mph times extend up towards the 20s barrier. In which case, you'll be pleasantly surprised. OK, no Doblo is what you'd call quick but thanks to a torquey range of fresh engines, performance promises to be energetic enough for active owners, the diesels here blessed with more than enough muscle to shift - or tow - the busiest family's kids and clutter.
There's a 95bhp 1.4-litre 16v petrol unit at the foot of the range that's a big step forward from its feeble predecessor but most buyers will still rightly ignore it on the way to the frugal yet gutsier 105bhp 1.6 and 135bhp 2.0-litre Multijet diesel options. With these, sixty from rest takes between 11.3 and 13.4s but much more relevant are torque figures offering either 290 or 320Nm of pulling power - huge increases over the old MK1 model. So there's overtaking punch throughout the rev range that'll surprise more than a few of your fellow motorists, plus laid-back flexibility around town that you can enhance further on the 1.6 by opting for an example fitted with Fiat's automated 5-speed MTA semi-automatic transmission.
Around the corners, you could certainly complain the steering to be short on feel but there's not much else to moan about considering the modest standards of ride and handling normally expected from this utilitarian class of car. In this Doblo's case, credit for this can be attributed to a redesigned bi-link independent rear suspension set-up that pretty much delivers on its promises of a comfortable and forgiving ride. It's certainly no worse than that of many far pricier people carriers and considering the high centre of gravity and relatively skinny tyres, body roll is well controlled and grip quite reasonable too.
Overall
The Fiat Doblo was a good idea when it first launched and its sheer practicality means it's still a good idea now. Sure, there are plenty of other contenders for your money, but if you just need a big, reliable car that does a good job, it's hard to beat this spacious Fiat.
This second generation version is a much better bet than its rather crude MK1 model predecessor, yet has proved just as solidly reliable as that car, capable of soaking up the sort of punishment even the most unruly kids can dish out. If you want a cheap family beater that means you can save another car for purely selfish reasons, then this Doblo's a great choice that's not going to leave you feeling at all guilty.