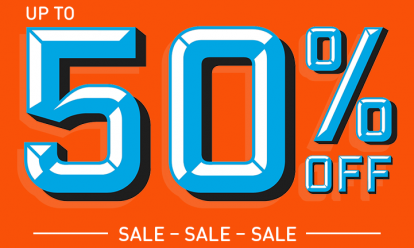 Get covered in our half price Breakdown Cover sale from just £7 a month.* We're the UK's best breakdown provider as voted by Auto Express drivers 2021.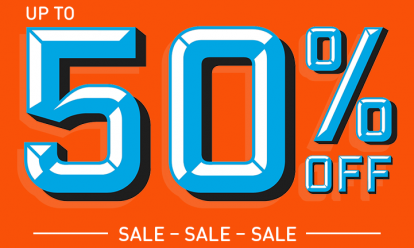 BY ANDY ENRIGHT
Introduction
The Chrysler Voyager offers a rather more upmarket alternative to the run of the mill MPV crop, focusing on road presence and prestige. Offering a rather more polished look and feel to its predecessor, which ran from 1997 to 2001, the MK2 Voyager has remained the world's best selling MPV and with good reason.
The '97-'01 Voyager incarnation was the first we saw in the UK and, though large and well equipped, had serious flaws when it came to questions of handling, ride and safety. This current generation model rectifies these shortcomings and offers a strong challenge to the best that Europe and Japan can offer.
Models
Models Covered:
Chrysler Voyager - 2001-to date: (Five-door, 5/7-seat People Carrier: 2.4, 3.3 petrol, 2.5 CRD diesel [SE, Touring, LX])
History
The first five-door Voyagers arrived here in March 1997 (though there were some unofficial left-hand drive imports before this). The first examples had either the 2.0-litre four-cylinder engine introduced with the Neon the previous year or a 3.3-litre V6. There was also a lengthened version called the Grand Voyager that majored on sheer space.
The range was thoroughly revised in February 2001 and that's the line-up we're looking at here. Owners of the previous model wouldn't have any trouble recognising one, for the look is little different, with both standard and Grand Voyager bodystyles on offer. In fact, the exterior visual changes are so few - wider wheelarches and a deeper front grille with PT Cruiser-style headlamps - that you might mistake this for a facelift rather than an all-new car. Chrysler is unapologetic, unwilling to change what has proved to be a winning formula.
Where change was needed was under the bonnet - and it was duly provided. Petrol customers choose between two engines - a 150bhp 2.4-litre four cylinder unit and a 3.3-litre V6 with a power hike from 158 to 180bhp. These are primarily for the US market however: European family buyers are understandably reluctant to incur the running costs that come with a car which will average little more than 23mpg. Which is why the most significant part of this latest model lies in its 2.5-litre turbodiesel engine.
In Spring 2004, a larger 2.8-litre CRD turbo diesel was unveiled to power top spec Voyagers and the Grand Voyager. It's arrival coincided with a facelift for the whole range which included a new chrome grille and projector headlamps.
What You Get
Inside, it's much as before: this is still the largest MPV in its class. In standard form, you get two individual seats in the middle which flip forward for easy access to the foldaway three person bench at the rear (which can be swapped for two individual seats). As usual, all the seats can be removed or folded into makeshift tables but they don't slide back and forth (a la Espace) to increase either centre legroom or rear luggage space. Chrysler has missed a trick here.
The short wheelbase model offers 450 litres of storage space behind the rear third row of seats or, if that isn't enough, the long wheelbase Grand Voyager version has 671 litres, as well as 150mm more cabin space. Take all but the front seats out and the capacity rises to a vast 4880 litres - almost enough to move house with.
Nice touches include optional electric operation for the sliding side doors and tailgate - which would be a real boon in the supermarket carpark with your hands are full of shopping. Another extra worth having is the optional cargo organiser for the boot, which neatly divides the space into three separate cargo bays. For stowing smaller items, there's a removable central storage box, which slots into place between either of the front two rows of seats. The three-zone air conditioning's neat too, with the temperature for rear seat occupants controlled by a panel in the roof lining. As you'd expect, cup holders are everywhere and the multi-speaker Infiniti stereo system is brilliant.
What You Pay
Please contact us for an exact up-to-date valuation.
What to Look For
With a vastly improved diesel engine and tighter quality control, the latest Voyager is a far safer used proposition than its rather less resolved predecessor. The interiors now look a good deal better bolted together although some of the plastics quality of the minor parts can be surprisingly insubstantial. Given that kids seem to have an uncanny propensityt to locate a dodgy moulding and then kick it clean off, it may pay to go over the interior of any prospective purchase with a fine toothed comb and be prepared to negotiate hard.
Check that all the 'convenience' features like the central locking, electric windows and mirrors plus the air conditioning are working properly as they're expensive to fix. Check the body extremities for parking scrapes - these cars are often driven by people unused to their sheer bulk.
Replacement Parts
(Based on a 2001 2.4-litre SE - approx excl VAT) A replacement clutch assembly will be about £320. A new starter motor is close to £295, a radiator is around £495 and a replacement headlamp will cost you around £210.
On the Road
The Voyager's hi-tech 140bhp diesel powerplant is a world away from the wheezy old unit it replaced, with a CV featuring all the latest industry buzz words: common rail, 16 valves, twin overhead camshafts and twin balancer shafts. As a result, it's far quieter than its predecessor and has far more acceptable levels of performance (0-60mph in 13.5s on the way to 115mph). Fuel consumption's good too: you should average around 35mpg, with over 40mpg perfectly possible on longer trips.
In fact, the only real drawback is pulling power. Don't get us wrong - there's plenty of it: some 230Ib ft, which is more than the 3.3-litre V6. The problem is the relatively narrow rev range over which it's developed - which necessitates over-frequent use of the baulky manual gearbox. All of which makes the automatic gearbox (standard only on the 3.3 V6) a must-have option.
All of which is entirely appropriate for this is still not a car to reward enthusiastic drivers in the mould of a Galaxy/Sharan/Alhambra. The presence of rather antiquated leaf-sprung rear suspension might warn you of that before you even set out. But then, driving satisfaction is pretty low down on the priority list for potential buyers of cars like these. More important is ride quality, an area in which the Voyager shines, ironing out potholes and undulations with aplomb. As a result, there is no other car in the class better at cosseting you over long journeys.
Another thing you should notice over the bumps is the general lack of shudder and vibration, courtesy of a 20% increase in torsional stiffness. As a result, there's great body control which means that piloting a Voyager around country roads makes you feel less like you're at the helm of a bus. The main reason for all that extra stiffness of course was to sort out some of the safety issues that tripped up the old car. These have been duly addressed - though at the cost of a lot of extra weight, one reason why even the 3.3 V6 fails to feel that rapid.
Overall
The Chrysler Voyager isn't the cheapest full-sized MPV to run. In fact unless you opt for the diesel-engined variant, the fuel bills can burn a pretty sizeable hole in the monthly budget. Despite this caveat, the Voyager offers a level of prestige that's probably only matched by the latest Renault Espace variants and it's a good deal more affordable than this very expensive option.