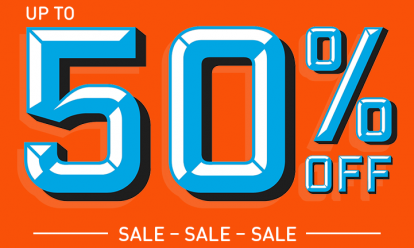 Get covered in our half price Breakdown Cover sale from just £7 a month.* We're the UK's best breakdown provider as voted by Auto Express drivers 2021.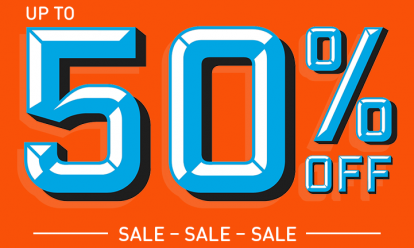 Ford's improved MK2 model S-MAX continues to demonstrate that larger MPVs don't have to be boring. Arguably, it makes most sense in 2.0 EcoBlue 190PS diesel guise. Jonathan Crouch reports.
Ten Second Review
Ford's second generation S-MAX remains a large 7-seater MPV for people who, well, don't like MPVs. Ford calls this a 'Sports Activity Vehicle' - a People Carrier certainly, but one that's more involving to drive and nicer to look at. This sharper-looking MK2 model re-interprets this apparently contradictory concept with greater efficiency and technology, remaining a breath of fresh air in what can otherwise be a pretty dull sector of the market. Let's check out the top 2.0 EcoBlue 190PS diesel version.
Background
Owning an MPV, particularly a large one, isn't supposed to be one of life's memorable experiences. A People Carrier is normally a grudge purchase, a vehicle you need rather than one you might want. Or at least it usually is. Ford thinks differently. That's why they brought us the S-MAX, rejuvenated in second generation guise and here further improved.
It's stuffed with segment-leading technology and also includes an AWD option to keep those SUVs in their place. Plus it claims to be just as stylish and rewarding as its revolutionary predecessor. Can it continue to offer an appealing option if you need a large MPV but just don't want one? We elected to check out this car with the top version of the 2.0-litre EcoBlue diesel engine, the 190PS unit that many will want.
Driving Experience
The fact that Ford has its marginally more practical Galaxy model for those only concerned with practical 7-seat A to B family transport leaves this S-MAX free to provide something pretty unique in the segment for bigger MPVs: namely, a good looking car dynamically capable enough to reward the enthusiastic driver. Other big 7-seaters feel vaguely pointless if you're alone in them on the move: this one just shrinks around you and encourages you to take the back road home, where you'll find bodyroll kept impressively well in check for a car of this size. There's plenty of traction too, even if you don't go for the optional Intelligent All-Wheel Drive system.
Clever Integral-Link rear suspension borrowed from the fourth generation Ford Mondeo this car's based upon is fundamental to this impressive showing. And though the electric power steering system isn't quite as feelsome as the previous generation model's hydraulic set-up, standard Torque vectoring system that lightly brakes the inside front wheel through tight bends and sharpens turn-in still makes this S-MAX feel rewarding through the twisties. Engine-wise, the range now hinges around a pair of improved EcoBlue 2.0-litre turbodiesel engines, offered in 150 and 190PS outputs. Here, we're looking at the 190PS version which with 2WD manages 62mph from rest in 9.7s en route to 131mph. Improved low-end torque is a particular characteristic of these latest-generation powerplants. The range also now benefits from a more refined, smoother-sifting 8-speed auto gearbox which alters its shift pattern to suit your driving style. It also enables the fitment of Adaptive Cruise Control and includes an engine Stop & Go system.
Design and Build
Changes to this revised version of the second generation model are subtle and relate mostly to front grille embellishments which are trim-dependent. There's a sporty honeycomb finish for 'ST-Line' versions and 'flying V' signature styling for the top 'Vignale. Otherwise, it's as you were, which means that this is still the sporty-looking large MPV you can buy.
There are no complaints about the cabin, Ford having done a great job of bringing an upmarket feel to the fascia, with high quality materials used throughout and a cleanly-styled centre stack. New medically-approved AGR-certified 18-way adjustable front seats are available. The steering wheel's a bit busy with buttons but you'll get the hang of it. The seats retain the usual 2-3-2 layout, with no fewer than 32 seating and load-space combinations, as well as Easy-Fold second and third row seats. The system enables each rear seat to be folded flat from a push-button control panel. The S-MAX also features Easy-Entry second row seats that provide one touch access to third row seating with a new design that tips and slides the seat forward in one action. Storage also includes new covered stowage in the instrument panel top, a media storage area incorporated into the centre stack, and concealed under-floor stowage behind the third row. There's not a lot of luggage space, with the third row raised, but drop the rearmost seats and you have a really wide, conveniently-shaped 700-litre boot.
Market and Model
S-MAX pricing starts from just over £30,000, but because this top 190PS 2.0 EcoBlue engine is only offered with top 'ST-Line' or 'Vignale' trim, you'll be paying from around £37,500 for it, with prices ranging all the way up to around £42,500. You have to have an 8-speed auto gearbox. Standard equipment levels are high, particularly on the Vignale variants, which include high-grade leather trim, special 18-inch alloy wheels and the brand's latest 'SYNC3' touchcreen infotainment system.
Like all S-MAX models, this one can now feature the 'FordPass Connect' media system. In addition to enabling WiFi hotspot capability, this technology allows for a range of convenient features via the FordPass mobile app, including a Vehicle Locator; a 'Vehicle Status' feature that checks fuel levels, alarm status, oil life and more; and a remote Door Lock/Unlock system. Local Hazard Information functionality - enabled by the FordPass Connect on-board modem - can inform drivers of a hazardous situation on the road ahead, even if the incident is not visible due to a bend in the road or other vehicles.
Cost of Ownership
This diesel engine returns excellent economy. The figures are 47.9 and 134g/km. Or 47.1mpg and 151g/km with AWD. The warranty is a 3 year/60,000 mile deal with Ford Assistance for 1 year, providing roadside assistance in the UK and throughout Europe. In addition, buyers should get healthier residual values that they might expect from a Ford. Low-ish depreciation has long been an S-MAX staple, used buyers recognising its safety, durability and low ongoing running costs. That's not quite as good a showing as you'd get from slightly smaller 7-seat MPVs like Renault's Grand Scenic or Citroen's Grand C4 Spacetourer, but it's on a par with equivalent versions of large People Carrying rivals like SEAT's Alhambra and Volkswagen's Sharan. A Ford Mondeo Estate with the same engine we tried would be about 15% cheaper to run but, as you you'd expect, the S-MAX's showing does exactly match that of its sister model, the Galaxy, which shares exactly the same engine range.
What else? Well, all S-MAX models come with an unremarkable 3 year/ 60,000 mile Ford warranty, with Ford Assistance at the roadside for the first year. If you plan on keeping your car for longer or are a high mileage driver, you can pay a small extra cost to extend that warranty to either 4 years and 80,000 miles or 5 years and 100,000 miles. There's also the option of a 'Ford Protect Premium Plan' that over two or three years, can cut the cost of scheduled servicing.
Summary
Most MPVs are enough to put you to sleep. With the S-MAX, Ford has always tried to develop one with a bit of personality, proving that such vehicles needn't be dull and putting a smile on the faces of enthusiastic drivers with family commitments to meet. These are people who want an element of flair, but aren't prepared to sacrifice basic People Carrying qualities like space, safety and practicality in order to get it.
This improved second generation S-MAX, like its predecessor, meets family needs in a dynamic manner that frankly, no other competitor can quite match. For us, particularly in this 2.0 EcoBlue 190PS form, it's the best seven-seater Ford makes. And for you? Well try one: you might find it quite a revelation.