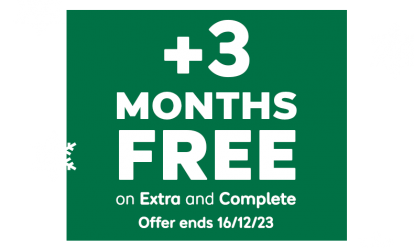 With 12 months of cover, new customers get an extra 3 months for free*.
*Added after 12 months, excludes Basic cover. New customers only. Ends 16/12/23, 7am.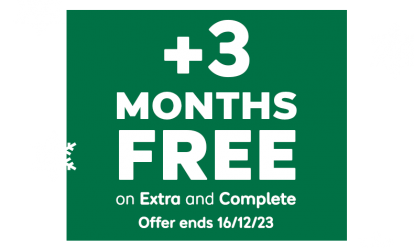 BY ANDY ENRIGHT
Introduction
Daihatsu's Grand Move is most definitely an acquired taste. The styling, whilst not as bizarre as its late sibling the Move, is nonetheless on the unorthodox side. Despite this, it represents a cost-effective method of transporting the family, especially if urban trips are a major component of your journeys. The Grand Move was designed to cope with the traffic jams of Tokyo; a reassuring fact to consider when waiting to get onto a local mini roundabout.
Just as we like to buy 200-metre waterproof watches and extreme skis as part of our leisure lifestyle, there's something comforting about over-specification. Most of the time this means paying through the nose, though. Not with the Grand Move. With used prices beginning at less than £5,000 whoever thought that starting a family was expensive had obviously never considered the little Daihatsu
Models
Models Covered: 5dr hatchback, 1.5, 1.6 petrol [Base, +]
History
The Grand Move was launched in March 1997, priced at levels close to the all-conquering Renault Scenic. Too close in fact, sales suffering from its proximity to Renault's star performer. A slight rethink was necessary. In October 1998 the 88bhp 1.5-litre engines used to power the Grand Move were replaced by 90bhp 1.6-litre units. A whole host of other subtle changes were also introduced. The car was lengthened slightly, the suspension was retuned and bigger brakes were fitted. The staple facelift target items of bumpers, lights and grille were also given a nip and tuck, and the Grand Move+ designation was deleted.
What You Get
Basically, a box with wheels. This may sound unappetising, but it's the most effective way of accommodating five adults in as compact a space as possible. In Grand Move+ guise, it's quite a well-equipped box, but the Grand Move is a model that has been designed with a set-sized road 'footprint' in mind and then designers have grappled with the task of getting as many people as possible into that area. The key factor is height. The Grand Move has a high roof and low window line which contribute to an airy feel, giving the impression of a larger car.
In fact the Charade-based Grand Move has a full size MPV-like feel from behind the wheel. There's that high, commanding seating position, a vast glass area for superb visibility and a number of seating permutations that include the creation of a double bed. On the debit side, the rear seats can't be removed from the car and the narrowness of the body makes three on the back seat a bit of a squash. Still, given the fact that the most likely rear seat occupants will be children, that probably won't matter.
There's certainly room for a lot more luggage than could be carried by an ordinary family hatchback. With a full complement of five passengers aboard, 400 litres of cargo space is available, while folding the rear seats forward increases this to a total of 850 litres. In addition, there are plenty of handy stowage compartments for things like maps, sunglasses and mobile telephones.
Standard equipment remains a strongpoint, inclusive of twin front airbags, power steering, an engine immobiliser, central locking, electric mirrors, metallic paint and built-in roof rails. The better-equipped '+' version has been dropped recently but you can get a standard model close to that specification by adding optional items like metallic paint, alloy wheels, ABS, heated mirrors, electric windows, and air conditioning (recommended given that huge glass area).
What You Pay
Please fill in the form here for an exact up-to-date information.
What to Look For
The Grand Move is not known to have developed any significant faults during its existence. It will in all likelihood have transported children, so check the cabin for rips, stains and other damage wreaked by small hands. The luggage bays should also be examined for evidence of wear and tear by lifestyle equipment such as mountain bikes and dogs.
Grand Moves should have been exposed to a fair amount of city driving, so check the exterior for knocks and scrapes, and check under the bonnet for accident damage or paint overspray. Otherwise, the usual reminder to obtain a service history applies.
Replacement Parts
(Estimated prices, based on a Grand Move 1.6) You wouldn't want to buy a bargain basement city car and discover parts prices that will require you to take up an evening job at the local burger bar. Daihatsu have responded, and spares costs for the Grand Move are fairly reasonable given the model's low volume and specialised nature. A clutch assembly will cost around £130, and the dinky front brake pads approximately £40. A radiator will be in the region of £145, and an alternator £220. A broken starter motor will require £260 to replace.
On the Road
Daihatsu introduced the Move and Grand Move at the same time. The reason for the larger car's superior sales performance was due in no small part to its less frenetic driving experience. In the sort of conditions for which it was designed, namely short distance and city work, the Grand Move makes a good fist of the mini-MPV task. On longer journeys the shortcomings of the 1.6 litre engine become apparent. Especially when loaded, the 90 bhp it can muster makes motorway journeys a tedious experience. The 1.5 litre cars, despite boasting a similar power output lose out still further, with less overall flexibility and a coarser engine note.
It's not always possible to have the best of both worlds, as high-speed cruising ability has been sensibly sacrificed for low speed acceleration. In town it makes massive sense, as something to take on the shopping trips or school run, the Grand Move is a willing and able ally. Just don't expect to cut too much of a parking lot dash.
Overall
The Grand Move never really saw off the Renault Scenic as a new buy. The reputation of its French rival precedes it in the used market, though, giving the Grand Move an instant price advantage. Unless you plan to limit your driving to short trips and city crawling, a Grand Move is probably best purchased as a second or third car. If you can accept its limitations, it's great fun and makes socially responsible short-range transport. If, after sampling the Grand Move, something a bit bigger or more conventional beckons, a used Renault Scenic or Espace would probably be a good bet. For those who find its blocky profile, zingy engine and oriental wackiness appealing a Grand Move makes a tempting and defiantly non-mainstream used buy.