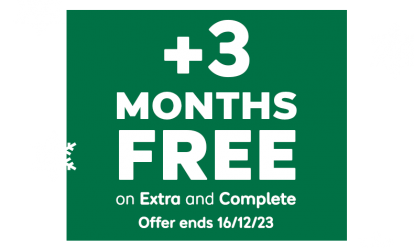 With 12 months of cover, new customers get an extra 3 months for free*.
*Added after 12 months, excludes Basic cover. New customers only. Ends 16/12/23, 7am.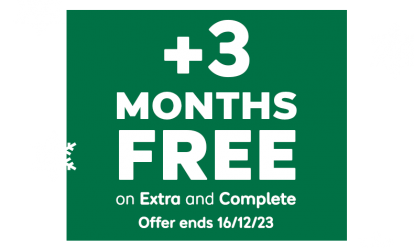 BY ANDY ENRIGHT
Introduction
When shopping for a used roadster, most buyers like to play it safe. They'll look at a Mazda MX-5, an MG TF or possibly a Fiat Barchetta if they're feeling a bit adventurous. The trouble is, there's a whole lot more fun to be had if you could just broaden your view a little. Those who do a lot of city driving will often find these cars straining at the leash a bit in town, often resembling energetic dogs that just want a bit of space. Better to choose something that can take the cut and thrust of city traffic in its stride and offer the added security of a hard-topped roof. That's where Daihatsu's Copen comes in. You may never have heard of it and if that's the case, you're forgiven. It's not been a sales hit in the UK and as a result, used buyers can snap up some low mileage bargains.
Models
Models Covered: 2dr roadster, 660cc, 1.3 petrol
History
We have Japanese K-car regulations to thank for the Daihatsu Copen. The same set of taxation rules that brought us fun tots like the Honda Beat and the Suzuki Cappuccino have given us a car that offers the same recipe but updated for a post millennial clientele. The first K-car to be imported with a folding hard top, the Copen was a little more expensive than other cars of its ilk but some customers reckoned it worth the additional outlay for the benefits in safety and security the metal roof bestows.
Introduced in June 2003, the Copen has been largely unchanged since launch. In July 2004 a Vivid limited edition model was offered, featuring red paintwork, heated cloth seats, a leather Momo steering wheel and a rear tonneau. This retailed at £12,995 on the road. The original 660cc engine was replaced in the spring of 2007 with a less buzzy 1.3-litre unit. This delivered better economy and performance, prices were under £11,000.
What You Get
The Copen looks good value, especially when one considers that many of its customer base will be young professionals looking for a second or even third car. It may well prove a little too cutesy for some, but with only 1,000 cars imported per year, there's still an element of exclusivity about this car. You might expect said element of exclusivity to prop up residual values nicely, but the fact that the Copen has been on sale in Japan for a while and is priced from around £8,000 means that a few have reached these shores as grey imports but not in the sort of numbers to seriously undermine the car's UK valuations. Importers know that there is other fare that will sell far more easily than the quirky Daihatsu.
The Copen's chassis is based on a truncated version of the Cuore hatch and it feels agreeably stiff, the seat of the pants driving position giving the little Daihatsu a genuine sports car feel, although the Momo steering wheel may be a little too large for those with prop forward thighs. The gearbox is fun to snick the lever through and overall packaging is helped by the fact that the Copen utilises a compact front-wheel drive layout. At just 3,395mm long, it is simplicity itself to nuzzle into a tight parking spot.
The roof is the Copen's party piece and the car looks good with the hardtop folded or deployed. Fabricated from aluminium, it's a lightweight structure and it flips neatly up and down, courtesy of a series of electric motors, in 25 seconds. There are two catches on the header rail to flip and then a dash-mounted button does the rest. What's more, a proper metal roof makes a lot of sense in the city proving a less tempting target for knife-wielding idiots. A more basic version of the roof is offered in Japan which may well help to explain some of the price differential, watch out for imported models featuring it. The interior is nicely, if a little unadventurously, styled and features a compartment behind the seats for odds and ends. Otherwise the boot space is briefcase-sized, due to the fact that the roof 'cassette' impinges into the luggage bay. If you commit to driving with the roof up, you'll achieve more room.
What You Pay
Please fill in the form here for an exact up-to-date information.
What to Look For
The Copen is a tough little thing but the big ticket item in case of a fault is that folding hard top. Raise and lower it several times. Check the seals, check that it sits squarely in the boot cassette and ensure that it hasn't been damaged in any other way. Aside from that, precious little problems have been reported. Check the alloy wheels for kerbing and make sure the log book is well stamped up. These cars run better on 98 RON petrol than standard 95, the difference feeling quite marked in terms of outright performance.
Replacement Parts
(Estimated prices) A clutch assembly will cost around £130, and the front brake pads approximately £50. A radiator will be in the region of £145, and an alternator £220. A broken starter motor will require £260 to replace.
On the Road
The Copen manages to pack a lot of goodies into a tiny footprint but the tape measure dictates that it will always feel very comfy for two, especially for bulky western shoulders. Head and legroom isn't such an issue and the pedal box is surprisingly spacious. Luggage room is at a premium, but the Copen is never going to be a car you'd plump for if you were planning a fortnight away.
Its 660cc engine fizzes, whooshes and zings all the way to 8,000rpm, a bobbin-sized turbocharger helping the tiny powerplant develop 63bhp. True, that's not going to generate retina-detaching acceleration but due to the fact that the Copen weighs less than some cars owner's manuals, it will sprint to 60mph in an acceptably brisk 11.7 seconds before topping out over 100mph. It's well up to the cut and thrust of a motorway journey, although on longer inclines you may have to drop a gear in order to realise some meaningful acceleration. It feels astonishingly vivid at normal speeds, the constant chattering of that engine giving the impression that it's travelling a good deal quicker than it is. Zip the Copen along a set of country lanes and you'll feel as if you're achieving some heroic velocities only to realise there's a Kia Pride in the dinky rear view mirror impatiently trying to get past. It's huge fun.
Overall
If you're prepared to think outside the box a little, a used Daihatsu Copen could be a smart solution. It's got just enough about it to satisfy those who enjoy driving but won't punish you during the sort of city trips that many of us have to put up with. As long as you don't take yourself too seriously, the Copen offers a fun, vaguely exotic, alternative to more prosaic roadster offerings.