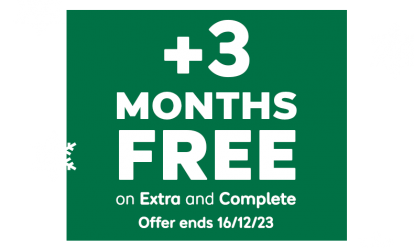 With 12 months of cover, new customers get an extra 3 months for free*.
*Added after 12 months, excludes Basic cover. New customers only. Ends 16/12/23, 7am.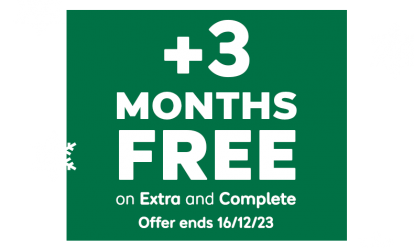 BY ANDY ENRIGHT
Introduction
Although much of its thunder has been stolen by newer arrivals, the Audi TT roadster remains a very aspirational piece of automotive sculpture. What's more, a quick drive to reacquaint yourself with its talents reminds you in no uncertain terms that the years have been good to this car. It still feels funky, fresh and fun. With used examples now available in meaningful numbers, a TT Roadster makes an intriguing alternative to something like a new Mazda MX-5 or MG TF.
Models
Models Covered:
(2 dr roadster 1.8, 3.2 petrol)
History
The Audi TT Roadster had a rather unfortunate start to life, the much anticipated August '99 press launch being overshadowed by a growing number of reports calling into question the high-speed stability of the TT following a rash of accidents. Audi responded swiftly, recalling all cars and fitting them with modified shock absorbers, anti-roll bars, a rear spoiler and, latterly, the ESP stability control program. Many industry observers quietly doubted whether any of these changes were in fact necessary. The common belief was that due to its looks, many buyers who wouldn't normally be attracted to an admittedly animated high-performance car were purchasing the TT and driving the car well beyond the margins of their skills. Two versions were available from launch, both powered by a 1.8-litre turbocharged engine of either 180 or 225bhp power outputs, the latter being distinguishable by its twin exhaust pipes.
In autumn 2000, the TT 180 received the six-speed gearbox that was previously only available in the TT 225, enabling more relaxed and economical high-speed cruising. A more extrovert range of colours was also unveiled, finally putting an end to the complaint that the TT was sold short by the range of dowdy tones available.
Spring 2003 saw a budget 150bhp front-wheel drive version of the roadster introduced but roadster buyers had to hold fire until early 2004 to get their hands on the 3.2-litre V6 model. With 247bhp on tap, this version featured an innovative twin clutch system to ensure seamless gearchanges. Those who sampled it were astonished at quite how far ahead of the rest this system was. In August 2005, the 150bhp entry-level car was upgraded to 163PS and the 225bhp car was discontinued.
What You Get
The TT is one of the most conspicuously styled cars of recent years. Everything about the design of the interior and exterior has been created with function first, but visual impact a very close second. Slide into the drivers seat and other cars instantly seem very bland. Inside, as would be expected of Audi, everything is soft touch, beautifully damped in a motif of retro-cool aluminium, industry-functional rubber and taut, shiny leather. Every switch has a well-oiled motion, a solid detent and hidden 'surprise and delight' features that betray a worrying attention to detail amongst Audi engineers. Depress the aluminium throttle pedal to the floor in one fluid movement and - click - metal on metal; an exemplar of the surgical excision of mush or flab that marks the TT. At a standstill, there's no debate; the TT leaves its rivals floundering.
The roadster model is very impressive indeed, although the decapitation process has radically altered the essential character of the car. The sleek swoop of the roofline has gone, replaced by a well sculpted but chunky hood that gives the car a profile that best resembles a Tonka rendering of a Porsche Boxster. Hood down, the car maintains it's aggressive, almost caricature, buggy look. The wheels appear larger, the frontal aspect more bullish and the unfashionable lack of tension in the flanks suddenly becomes a laudable design aspect.
The options list is long and includes a curious baseball glove interior styling package that sees the upholstery trimmed in butterscotch leather with bright yellow stitching and threaded together with yellow leather tape. Whilst more reminiscent of something rejected on the grounds of bad taste by Gene Autry and almost totally lacking in lateral support, it's proved popular. The hood itself is not as slick as rival offerings from Mercedes or Porsche and although single skinned, is built to an impeccable standard, resisting wind noise admirably. A thoughtful touch is the electrically operated glass wind deflector that slides up between the seats, protecting the occupants from buffeting. Look at how slick this is, and then compare it to the system on the Volvo C70 convertible. Then you'll realise why people want TTs so badly.
What You Pay
Please fill in the form here for an exact up-to-date information.
What to Look For
Check tyre wear problems. The TT is very sensitive to any errors in suspension set up and very small tracking problems can generate big tyre bills quickly. The car is also very colour sensitive. Aside from silver, the initial batch of roadsters introduced to this country wore some very unflattering colours, especially the grey that was variously described as elephant, primer or Tirpitz grey by most who saw it. Early reliability and supply problems with ignition coils have largely been ironed out.
Many TTs will have been imported from Europe. Always have a close look at the accompanying paperwork and familiarise yourself with UK specifications and options to ensure that somebody is not making a quick buck or, indeed, Euro at your expense as many European 1.8T models are front wheel drive only.
Replacement Parts
(approx based on a 1999 180bhpRoadster) Audi consumables once had a reputation for costliness, but whilst they are a bit pricier than Ford or Vauxhall, spares are by no means exorbitant. An air filter costs in the region of £60, whilst a fuel filter is £20 and an oil filter £30. A set of spark plugs will be around £65.
On the Road
Performance of both 1.8-litre models is strong, the 225bhp car's especially so. With a rest to sixty time of just 6.1 seconds on the way to 145mph, the TT 225 will out-accelerate a Porsche Boxster. The steering and gearchange, whilst not top of the class, are both perfectly acceptable. The turbocharged engine, which feels distant and characterless in the coupe, comes alive when every pop and whistle can be heard in surround sound. Other aspects of the roadster are equally surprising. Structural rigidity, usually the significant downside of roadsters, is notably excellent. There's an almost total absence of scuttle shake or body flex, and the mirrors remain clear at all times. Aside from losing some visual purity and those token rear seats, the roadster loses little of the TT coupe's driving appeal and gains quite a bit of its own. The 3.2-litre roadster is extremely quick, notching off the sprint to 60mph in 6.4 seconds before running onto a terminal velocity of 155mph.
Overall
If prompted to name a best buy in the Audi TT roadster range, we'd plump for either the entry-level 150bhp car or the 3.2-litre V6. The 180 and 225bhp models that built the TT roadster's success have now become rather overtaken in terms of value and performance respectively. Of course, if you just want a TT roadster at the minimum possible cost, a front-wheel drive TT180 import might satisfy but our advice would be to look for something with the steering wheel on the right side. Avoid the dull coloured early UK models and you shouldn't go far wrong.