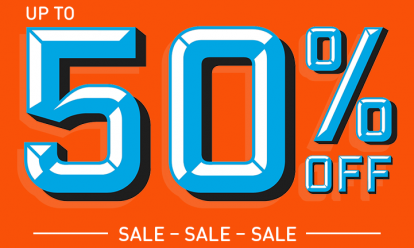 Get covered in our half price Breakdown Cover sale from just £7 a month.* We're the UK's best breakdown provider as voted by Auto Express drivers 2021.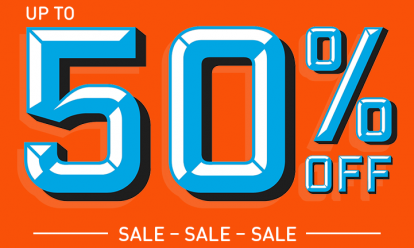 By Alan Taylor-Jones
Introduction
If the best thing about smart is the little fortwo, the best thing about the fortwo is this cute cabrio model. Here, we look at the case for buying a used example of the second generation version that sold between 2007 and 2014. In this period, this model's fixed-top stablemate struggled to justify its existence in a market filled with cheaper, more practical superminis. This cabrio version though, remained almost unique in offering fashionable, open-top city centre motoring at an affordable price. Small wonder that a third of all second generation smart fortwo buyers chose it.
Models
Models Covered : (2dr supermini convertible 1.0 petrol, 0.8 diesel [Pulse, Passion, Brabus Xclusive])
History
The smart brand has had a torrid time over the last few decades, but by the time that the second generation fortwo model was launched in 2007, things were starting to look up. By this time, the fortwo was the only model the brand was still selling, so it was especially important that this model range should continue to be offered with an open-topped Cabrio option to sell alongside the standard fixed-top version.
The MK2 model line-up brought buyers more sophisticated engines courtesy of super frugal 'mhd' 'micro hybrid drive' technology - plus there were diesel and even all-electric versions towards the end of the second generation model run. Buyers prepared to pay premium money were also offered trendy BRABUS models.
What You Get
The cabriolet's folding fabric roof has a proper glass rear window and is easily operated at any speed at the touch of a button. It retreats backwards in the manner of a conventional sun roof, revealing a big slice of sky overhead, but drivers wanting to go the whole hog and fully open their smart cabrio will need to stop and get out. Removable side roof bars unclip and can be stowed in a special compartment in the tailgate, while the rear roof section, once released, drops down to sit on top of the boot.
Most convertible cars require practicality compromises over the standard fixed head models upon which they're based. Not so here. The boot, in fact, is exactly the same size as that of the standard version at 220-litres, up from the 150-litres offered by the MK1 fortwo cabrio. Where soft-top owners do lose out is in lacking the option of being able to stack items up to the roof, something that enables hard-top MK2 model smart owners to carry up to 340-litres.
The complete second generation fortwo cabrio petrol range starts with the basic 61bhp model, but it really is worth finding more for the 71bhp power unit or, better still, the turbocharged 84bhp engine that's uprated in the flagship BRABUS model to 98bhp. Even basic 'pure'-trimmed models are well equipped, with air conditioning, alloy wheels, electric windows and Bluetooth connectivity. More important than the niceties though, are the safety touches you'll want to know about - especially in a car as small and potentially vulnerable as this one. The MK1 model's tough safety cell remains, as does the ESP stability control that's necessary in a tall, short-wheelbase car like this. There's also ABS with brake assist and twin front airbags - plus we'd try and find a car fitted with optional side 'bags too, which could be life-savers.
What You Pay
Please contact us for an exact up-to-date valuation.
What to Look For
As a car designed primarily for city streets, it's unlikely you'll find a high mileage example that's spent a life on the motorway. Because of this, the condition of this smart and a service history are more important than the distance it's travelled. Low miles may sound good but urban driving puts more stress on a car than you'd think; regular maintenance is vital. There's also a good chance it'll have seen a few supermarket car parks and tight spaces, so look for damage to the bodywork and wheels. The good news is that the plastic panels should make repairs fairly cheap.
Replacement Parts
(approx based on 2007 FourTwo Passion) A new clutch assembly is around £180, with an exhaust system about the same. Front brake pads are roughly £25.
On the Road
Roof open on a sunny day, your designer shopping bags on the seat beside you, it takes a special kind of urban traffic jam to dent your general good humour if you're a smart cabrio driver. The roof retracts at the touch of a button and because the car itself is so short, it's quick enough to operate the roof at the lights if you're hit by a sudden cloudburst. Otherwise of course, the recipe is exactly as it would be in a fixed-top fortwo, which means that most buyers will end up with a 1.0-litre Mitsubishi-sourced three-cylinder engine, in a range of different states of tune.
As an alternative though, dedicated urban dwellers might also want to consider the 44bhp 800cc cdi diesel model. True, the diesel variant is painfully slow - sixty from rest takes twenty seconds - but come on, be real here: when was the last time you went 60mph in the middle of town, this smart's intended operating environment? It matches the flow of traffic, which is pretty much all you need, while returning significantly better fuel and CO2 returns than you'll get from the entry-level 61 and 71bhp petrol models. Not everyone who works in town actually lives there of course and should your smart cabrio need a slightly wider scope of urban and open road functionality (where the MK2 model's longer wheelbase and wider track gives it a bit more composure), we'd suggest you look at the more lively 84bhp turbocharged petrol version. You could even go for an even faster 98bhp BRABUS variant.
With the roof up, this little convertible is barely any noisier at cruising speeds than the hard-topped version, with just an extra rustle of wind noise reminding you the roof is retractable. As with the original version of this car, there's still no choice but to get used to the semi-automatic transmission (when most would probably prefer a no-frills manual 'box) but at least it's smoother than before - once you learn to lift off between the changes. A more pleasant adjustment for those new to smart motoring will be this car's sheer manoeuvrability. How many other urban runabouts can you leave face-on to the kerb for example? Or turn around in just 8.75m?
Overall
This car represents a clever idea, cleverly executed. If you like the wind in your hair, you drive your car mainly over short distances or in town and space is not especially important, then you'll likely find the fortwo cabrio to be an endearing little thing. There are very few cars that can offer open-top motoring with such low running costs too.
With early MK2 models so cheap, you could easily buy and run one on a shoestring budget, opening up the possibility of this smart being an appealing second or third car. For urban bound folk on a budget, it'll be an appealing option.