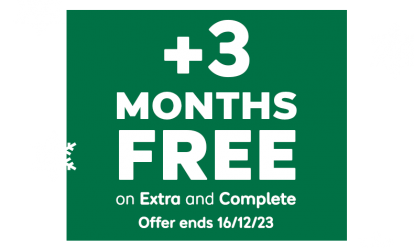 With 12 months of cover, new customers get an extra 3 months for free*.
*Added after 12 months, excludes Basic cover. New customers only. Ends 16/12/23, 7am.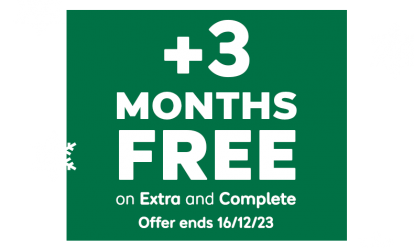 The second generation BMW X2 is a rather different proposition from the first. Jonathan Crouch takes a look at what's on offer.
Ten Second Review
This is a very different kind of BMW X2, a second generation model that's bigger, sharper, cleverer and more sure of itself. You'll need to like the divisive looks, but if you do, you might end up wondering why you'd pay nearly as much for the less individual X1 model this car is based on.
Background
The small, premium badged Coupe-SUV is a car of our times. An extension of a concept championed mainly (though not exclusively) by BMW. Who started it all with the large X6 (of 2008, based on the X5), extended it with the mid-sized X4 (of 2014, based on the X3) and then completed it with the first generation version of the compact X2 (of 2017, based on the X1). Both the X6 and the X4 were successful enough to merit follow-up models and the X2 is no different, with the second generation version we look at here announced in autumn 2023.
Like its predecessor, it's entirely based around BMW's boxier entrant in the small SUV class, the X1, in this case the U11-series model that arrived in 2022. And, like that car, it comes with a totally redesigned cabin, a fresh standard of media connectivity and the new option of an all-electric version, the iX2. For combustion variants, the most obvious rival is Audi's Q3 Sportback, but if you're prepared to widen your buying brief, there's no shortage of small premium SUVs with sporting pretensions for this X2 to take on.
Driving Experience
The original X2 might have been sporting to look at, but it wasn't sporting to drive and you wouldn't have thought that making its replacement bigger would help in that regard. Actually, you'd be wrong, with a whole raft of changes that promise to transform this second generation model's drive dynamics. Sharp Sport steering is standard across the range, as is adaptive M Suspension with adjustable and frequency-selective dampers. The Bavarians have also added rear actuator wheel slip limitation to maximise agility, with a traction control system integrated into the engine management. This allows corrective inputs to be applied up to ten times faster than with conventional systems, benefiting traction, poise and handling stability. The suspension system's been redesigned with new axle kinematics and extra lift-related damping on the front axle. And there's a powerful integrated braking system with four-piston fixed-caliper front discs.
All the engines work with a redesigned 7-speed Steptronic double-clutch auto gearbox with steering wheel paddleshifters. It now has widened gear ratios, fully electric actuation and a bit more cleverness: the transmission automatically shifts into P when the engine's switched off and if you're parked on slope, the electric parking brake will automatically be applied. From launch, BMW was only offering petrol engines to combustion folk. Things kick off with an sDrive20i variant featuring a front-driven three cylinder 1.5-litre 170hp unit 48V mild hybrid assistance: this makes 62mph in 8.3s. The alternative is the all wheel-driven M35i xDrive, which has an all-new four cylinder 2.0-litre engine putting out 300hp and making 62mph in 5.4s to the accompaniment of a rich-sounding M-specific exhaust.
The greener alternative to this pair is the all-electric iX2 xDrive30, which has two electric motors, AWD and 313hp (62mph in 5.6s). Drive range is up to 266 miles, though to achieve that, you'd have to select the most frugal 'Efficient' MyMode drive setting and make full use of all the various provided energy recuperation settings.
Design and Build
The cute, cuddly vibe of the original X2 has been replaced by something altogether meaner and more angular here, which you'll either be repelled or attracted by: there'll be no in-betweens. This second generation model is certainly a bigger car than before, 194mm longer, 21mm wider and 64mm taller. The front is dominated by an enormous pair of kidney grilles which can now be illuminated and are flanked by LED headlights that extend back into the flared front arches. In profile, the roof line slopes back dramatically, before being truncated by a blunt rear end. Striking? Certainly. Pretty? Not so much.
And inside? Well if you've tried the current U11-series X1, you'll know what to expect: a completely redesigned cabin based around a curved glass fascia panel incorporating a 10.25-inch digital instrument display and a 10.7-inch central touchscreen. The iDrive software behind the set-up's now been updated to 'Operating system 9' status, which gives you a new 'Quick Select' feature, allowing you to activate key functions without endless scrolling through sub-menus.
If you're familiar with the original X2, the other key thing you need to know about this cabin is that it's a little bigger than before, especially for rear seat folk and luggage. The rear bench offers 25mm more kneeroom. And there's more trunk space too, though it varies quite a lot with powertrain choice. The sDrive20i has 515-litres, while the iX2 has 525-litres, both variants offering 1,400-litres with the rear seats down. The M35i has a 560-litre boot, 90-litres more than the original X2 and actually 20-litres more than the current X1. This can be extended to 1,470-litres, 75-litres more than the X1.
Market and Model
Pricing has risen a bit this time round, now starting at just over £39,000 for the entry-level sDrive20i 48V mild hybrid 170hp petrol version. There's a big jump after that to the sporty 300hp M35i xDrive, for which you'll need just over £47,000.
This second generation X2 was launched in the UK in a single 'M Sport' level of specification, but that's the one most customers would have chosen anyway because it provides the various visual cues this car needs to look in any way sporty. Specifically, this trim level includes large side air intakes integrated into the front apron, a body colour border along the lower edge of the body, M-specific side skirts, M High-gloss Shadowline exterior trim and a rear apron with integrated diffuser.
Adaptive M suspension and double-spoke 19-inch M light-alloy wheels are also part of the M Sport specification, together with sport seats, an Alcantara-covered instrument panel, an anthracite-coloured headliner and an M leather steering wheel with gearshift paddles. On the options list is the 'M Sport Pro' pack. Among the features this adds are M High-gloss Shadowline exterior trim with extended elements, M lights Shadowline exterior trim, an M rear spoiler, an M Sport braking system with red-painted callipers and M seat belts.
All variants get a comprehensive media package that includes 'Apple CarPlay' and 'Android Auto' wireless smartphone integration. And BMW ConnectedDrive upgrades keep the car up to date with the latest software, with upgrades ranging from new services to improved vehicle functions. Specify the 'Comfort Access' pack and you'll get the 'BMW Digital Key Plus' feature, which will allow you to lock or unlock your X2 with your Apple iPhone. And you'll be able to share this functionality with up to five users using the 'My BMW app'.
Cost of Ownership
As you'd expect from a current BMW, emissions are low and fuel economy is excellent. Let's give you the figures, starting with the X2 sDrive20i, which manages up to 47.1mpg on the combined cycle and up to 139g/km of CO2, thanks to BMW's latest 48V mild hybrid tech. The sportier M35i xDrive manages up to 36.7mpg and up to 175g/km.
In the absence of Plug-in Hybrid tech (which presumably BMW is considering for this car since it's already available on the X1), that only leaves the iX2 full-electric version, which as we told you in our 'Driving' section can go up to 266 miles on a single charge. For that, you'll need to select the most frugal of the provided MyMode drive settings - 'Efficient'. And you'll also need to make full use of the brake recuperation energy you'll get while driving in the provided 'B' gear setting. Recuperation of up to 120kW can be generated via the brake pedal regardless of the driving mode. If you're rapidly running out of battery charge, you might want to engage the provided 'MAX RANGE' function, where drive power and top speed are carefully restricted and comfort functions scaled back, allowing range to be increased by up to 25%.
The iX2 can support single and three-phase AC charging up to 11kW, which allows the battery to be fully replenished from empty in 6.5 hours. As an option, you can increase charging capacity to 22kW, which allows the battery to be fully replenished from empty in just 3 hours 45 minutes. DC charging at up to 130kW makes it possible to boost the battery level from 10 to 80% in 29 minutes, or increase range by 75 miles in just 10 minutes.
Summary
BMW has redefined this X2 in second generation form: looks, it seems, can be deceiving. The first generation model looked agile and sprightly, but wasn't actually much different to an X1 to drive. This MK2 version appears bigger and heavier-set, but seems to have the engineering for truly engaging drive dynamics.
As before, the downsides in price and interior space over an X1 don't seem as if they're going to be too onerous. Like that car, the redesigned cabin is a big step forward. And the provision of a full-EV version will open up this car's market considerably. Even more than before, the X2 really is a car of our times.