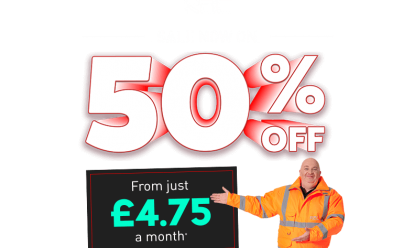 Get covered in our half price Breakdown Cover sale from just £4.75 a month.* We're the UK's best breakdown provider as voted by Auto Express drivers 2021.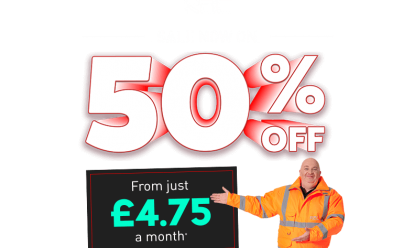 By Jonathan Crouch
Introduction
Launched in 2017, Jaguar's E-PACE gave buyers another, very interesting option in the growing segment for premium-badged compact SUVs. It was a crucial car for the company - but does it make sense as a used buy? There was certainly a lot riding on this little crossover.
Models
5dr SUV (2.0, 3.0 Diesel, 2.0, 3.0 Petrol)
History
Did you ever think, a couple of decades back, that Jaguar would become a brand with sales based mainly around SUVs? It is today. In 2016, the company's mid-sized F-PACE model introduced the crossover community to the concept of a Jag, but it's this smaller E-PACE, announced a year later, that's these days is this manufacturer's best seller.
The name suggests an electric connection - misleadingly as it turns out. Jaguar has another SUV - the battery-powered I-PACE - to provide that. Both are cars the company decided it needed but found it didn't have the capacity to build. Hence the need for an agreement with Magna Steyr in Austria, who've been making G-Class models for Mercedes since 1979 and from launch built many of the E-PACE variants destined for our market. From 2018, production was shared with Jaguar's joint venture plant at Changshu in China.
The car targets the premium part of the SUV 'C'-segment, the compact part of the crossover market aimed at people who need something Qashqai or Ateca-sized but want a posher badge on the bonnet. The JLR business already has a car competing here - the Range Rover Evoque - and in order to simplify the design process, based the E-PACE on most of the same engineering used in that model. From launch, shared mechanicals included the 9-speed auto gearbox and haldex 4WD system used in most variants of this Jaguar, plus Ingenium four cylinder diesel power and a hefty steel chassis that, rather confusingly, made this car heavier than its larger but aluminium-orientated F-PACE showroom stablemate.
What potential buyers will care more about though, is the idea of Jaguar sports car design and dynamics being available in a five seat compact performance SUV. That's an enticing prospect and it explains why over 80% of E-PACE prospects were customers new to the brand. The E-PACE sold in this form until 2020, when it was substantially updated. It's the earlier 2017-2020-era models though, that we look at here.
What You Get
Where rival brands merely shrink larger models to create more compact SUVs, Jaguar opted to create something quite different with the E-PACE. This, according to the Coventry company, was 'the sportscar of its class'. It certainly had much more of a purposeful look than most of its rivals, thanks to what the designers claimed was inspiration borrowed from their F-TYPE sportscar. That isn't particularly evident at first glance, but if you know that car and then look a little closer at this one, you'll begin to pick up F-TYPE cues in the headlights, the muscular rear haunches and the teardrop graphic of the rear side windows.
And up-front? Well if you didn't pick up the visual F-TYPE sports car references outside, you may more readily notice them once seated in the so-called 'Sports Command' driving position. As in the F-PACE, Jaguar provided the slightly raised seating stance that SUV buyers like, while still allowing you to feel an involved component in the driving experience.
The three-spoke steering wheel is F-TYPE-derived too, as are the analogue instrument binnacle dials that most models provide beyond it. Plusher variants were fitted out with the 12.3-inch virtual instrument display that we first saw on Jaguar's XJ saloon. Anything the instrument binnacle area can't tell you will of course be covered off by the centre-dash screen. From launch, E-PACE buyers got as standard the larger 10-inch 'Touch Pro' monitor that F-PACE buyers in this period had to pay extra for. This monitor's your access point not only to the expected audio, climate, telephone and navigation functions but also to in-car wi-fi and a whole suite of 'InControl' connected-car technologies, including an 'InControl Apps' feature that allows you to select from a whole series of downloadable compatible applications.
When it's time to take a seat in the rear, the swept-back roof line suggests that headroom in the back might be at something of a premium, but in the event, rear seat head room is actually quite good, even if your E-PACE features the optional panoramic glass roof. That lets in some much-needed light, as do the neat little rear C-pillar mini-windows.
The boot is accessed on plusher models via a powered tailgate. From new, this could be specified to rise with a wave of your foot beneath the bumper if you approach the car, key-in-pocket, laden down with bags. The hatch rises to reveal one of the largest luggage compartments in the compact SUV segment, offering a 577-litre capacity that can easily swallow a folded buggy, a full set of golf clubs sideways or six flight suitcases. Under the floor, there's a further 93-litre compartment, though you only get that if you get a car whose original owner chose not to pay extra for a space saver spare wheel.
What You Pay
Please contact us for an exact up-to-date valuation.
What to Look For
There were plenty of happy E-PACE customers in our ownership survey - but also quite a few with issues, so choose with care. A number seem to have been experiencing transmission issues. In these cases, the first problem apparently arises while driving, when the car can kick itself out of gear, then doesn't allow the driver to put it back into gear, so a tow is required. The second problem seems to be centred around a delay, possibly between the engine and the gearbox. When the car is put into gear, there is a lapse of a few seconds before the vehicle moves. When it does decide to move forward, it jumps or leaps.
We've also come across issues with throttle pedal sensitivity and a lack of feel; drivers of cars affected report that even the slightest movement of their foot when traversing tarmac bumps causes jerky acceleration and deceleration; look for this on your test drive. In other cases, owners have reported random engine shut downs, forcing the car into 'limp' mode. Jaguar put out a software patch to try and fix this problem. And the company was forced to put out a recall concerning the 2.0-litre petrol powerplant because it was discovered that the fuel rail end caps could leak, which might result in fuel leaking into the engine bay.
Other E-PACE owners have reported issues with their metalised windscreens. The windscreens contain metal oxide to help block UV rays protecting the vehicle's cabin, keeping it cooler and cutting down on glare. But it turns out that these metalised windscreens are also blocking radio waves, GPS signals, toll transponders, and even cell phones. Some E-PACE owners have had to consider installing external transmitters and receivers to deal with this problem.
Check all these things on your test drive - and look out for scuffed alloy wheels that could be pricey to fix. Obviously, insist on a full service history.
Replacement Parts
(approx based on a 2017 Jaguar E-PACE 2.0d) An oil filter is in the £13 bracket. An air filter is in the £44 bracket and a pollen filter costs typically between £18 and £25. A fuel filter is around £149. Front brake pads sit in the £82-£134 bracket; rears will sit in the £71-£124 bracket. Front brake discs sit in the £97 bracket; rear discs are about £153-£195.
On the Road
So what might the 'Jaguar' of premium compact SUVs be like? You might wonder. After all, an eclectic combination of ingredients were used in creating this E-PACE model. Most of its underpinnings were derived from smaller Land Rovers, which meant the need for a steel platform rather than the lighter aluminium structure used in the brand's larger F-PACE SUV. The 2.0-litre Ingenium engines all came from the Evoque and the Discovery Sport. The base D150 and D180 diesel variants offered manual or auto gearbox options. The D150 could be had with front wheel drive, but otherwise, all E-PACEs got four driven wheels. A typical D180 AWD auto variant manages 50.4mpg on the combined cycle and 147g/km of CO2 (both NEDC figures), an unspectacular showing by class standards that's clearly affected by this Jaguar's quite hefty 1.8-tonne kerb weight.
We referenced the Evoque-derived 9-speed auto gearbox: well get beyond those two base diesel variants and you'll find that it's mandatory. There are three further engines to consider - a mainstream petrol option (the P250) and then two performance models which get a more sophisticated 'Active Driveline' 4WD system with an active rear axle that can vary torque between the rear wheels at speed through the turns. The top D240 diesel variant's worth a look, as is the flagship P300 petrol model, which uses the sweetest of the engines on offer in Jaguar's F-TYPE sports car. Whatever powerplant you prefer, it's worth trying to find a car whose original owner specified Jaguar's 'Adaptive Dynamics' variable damping system. Without it, there's no way of influencing the rather over-firm ride. This works through the various settings of the 'Jaguar Drive Control' driving modes system, which allows you to tweak steering response, throttle feel and gearshift timings. The steering's impressively feelsome and highway refinement is class-leading too. Inevitably, off road prowess isn't to Land Rover standards but there's decent ground clearance and all 4WD models can tow up to 1.8-tonnes.
Overall
At launch in 2017, the E-PACE was one of the most significant cars that Jaguar had ever made. The first to be manufactured outside the UK. The first to attack the volume part of the SUV market. And the car that was tasked with pushing the brand's global annual sales beyond the 250,000 mark for the first time. It's attracted a whole new generation of customers to the company's showrooms and we can see why, combining as it does dynamic Jaguar body language with the fashionable practicality of a compact SUV.
The brand says that this car 'energises' its segment - and we wouldn't disagree. Yes, if you judge it as a Jaguar, there are questions to ask here. And based on our ownership survey feedback, you'll need to choose carefully. If though, you analyse this model's merit as a compact SUV, you'll find there's lots to like.