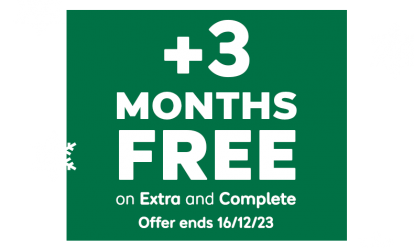 With 12 months of cover, new customers get an extra 3 months for free*.
*Added after 12 months, excludes Basic cover. New customers only. Ends 16/12/23, 7am.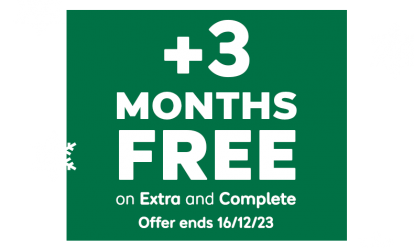 BY JONATHAN CROUCH
Introduction
BMW's biggest, the Seven series, introduced just as the roaring Eighties were getting into full swing, launched the company into the big time. The first 'Seven', which dates from the late Seventies, never quite cut it in the executive car park prestige stakes. In contrast, the replacement model's fine-handling chassis and high-tech engineering put the big BMW firmly into Mercedes and Jaguar territory.
For the first time, the Bavarians had built a big car without compromises. The 'Seven's' handling and ride changed people's minds about big BMWs - no longer were they seen as unpredictable, hard-riding and unreliable. Which was just as well, since the Seven arrived in late 1986, just in time to challenge Jaguar's new XJ40 for the luxury car crown.
Models
Models Covered:
Second generation 7 Series - 1986-1994: (730i 3.0 6cy Saloon [base, SE] / 730i 3.0 8cy Saloon [base, SE] / 735i 3.5 6cy Saloon [base, SE] / 740i 4.0 8cy Saloon / 750i 5.0 12cy Saloon [base, L])
Third generation 7 Series - 1986 - 1994: (728i 2.8 6cy Saloon / 730i 3.0 6cy Saloon / 730i 3.5 8cy Saloon / 740i 4.0 6cy Saloon [base, L] / 740i 4.4 8cy Saloon [base, L]/ 750i 5.4 12cy Saloon [base, L])
History
The first cars reached the UK in November 1986. There were two six-cylinder models at launch, a 3.0-litre 730i and a 3.5-litre 735i. The V12 750i and 750iL (long wheelbase) arrived in late 1987 and offered true supercar performance. Top speed was electronically limited to 155mph, surpassing Jaguar's XJ12 models. Both six and twelve cylinder cars came well-equipped with trip computer, electric windows, mirrors and seats as well as ABS.
The launch of the Lexus LS400 with its standard 4.0-litre V8 caused all the luxury car makers to introduce new, smoother powerplants to equal the standard set by the Japanese newcomer. BMW replaced the Seven's original engines in June 1992 with new three and four-litre V-eights, called 730i and 740i. The 750i and L continued unchanged
Changes were few over the life of the model. A driver's airbag arrived for the 750 in early 1992, but not until September 1993 for the other models.
A replacement 'Seven' arrived in 1994. Initially, there were 3.0 and 4.0-litre V8 engines (these were replaced by uprated 3.5 and 4.4-litre V8 units in 1996 but the badge designation stayed the same). A V12 5.4-litre 750i flagship arrived in December 1994 and a 2.8-litre entry-level 728i variant in 1996.
In autumn 1998, the range was subtly revised with a new front end. The 728i version had BMW's latest double-VANOS six cylinder engine and equipment upgrades were made across the range.
What You Get
All the luxury and gadgets you could possibly want, and then some. Try radar parking-sensors built into the back bumper of some models... What attracted most buyers to the Seven was its solidity with a dash of sportiness - often lacking in some of its rivals. You can throw the big BMW around and it won't bite back, unlike its predecessors.
What You Pay
Please fill in the form here for an exact up-to-date information.
What to Look For
In a word, electronics. These are complicated cars and used pioneering technology, especially the V12 models. Stories of giant bills to fix wayward electronic power steering and automatic transmission exist, though they are by no means common. Like any high-performance car, the Seven will give you unrivalled pleasure if it's been well-maintained. If not, look hard before you buy - a 750i in need of a new engine is a scary thought.
A full service history must be your starting point with any once-expensive luxury or high performance car. Main dealers will have a good selection of pampered cars so compare the quality of these with the cheaper private examples to see if the extra is worth paying for a dealer warranty and possible peace of mind.
Replacement Parts
(Approx - based on an L reg 740i) A replacement clutch is around £130, while a full exhaust should be just under. New front brake pads weigh in around £50 and an alternator (exchange) roughly £230.
On the Road
Much more a driver's car than the equivalent Mercedes or possibly Jaguar, though some would take issue with the latter. Designed to sit at 150mph all day and transport German businessmen between cities in comfort and style.
In the UK, they make excellent motorway cruisers (if you can with the fuel bills, particularly the five-litre V12's) and most will have spent their life doing just that. Venture onto a B road and the Seven may surprise you. The Ultimate Driving Machine slogan may be overstating it a little, but this is a big car that knows how to hustle.
Overall
Typically BMW - the aggressive "lean-forward" look, inspired handling and great road-holding make this one executive car that's anything but soft. A car for executives who want to drive themselves home - why let some chauffeur have all the fun?