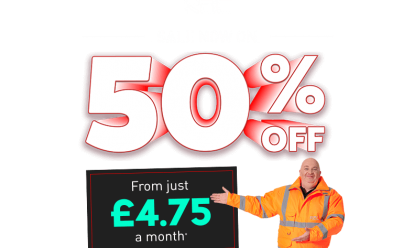 Get covered in our half price Breakdown Cover sale from just £4.75 a month.* We're the UK's best breakdown provider as voted by Auto Express drivers 2021.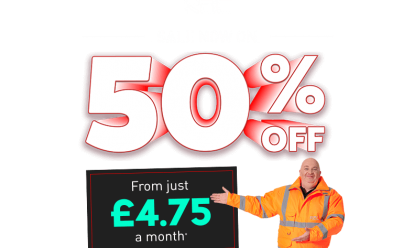 By Car & Driving
Introduction
BMW may not have invented the idea of a premium four-door executive coupe but it could certainly be argued that they perfected it with this car, the 6 Series Gran Coupe. Elegant, beautifully finished and impressively efficient, it's one of the key choices on offer if you need something dynamically luxurious with four seats but have out-grown a full-sized Executive saloon and don't want anything limo-like. Here, we look at the cleverer, cleaner and smarter improved version that was launched in 2015. Is it a class leader from this era?
Models
4dr Saloon (640i SE & M Sport, 650i SE, Sport & M Sport, 640d SE & M Sport, M6)
History
So you want a used luxury saloon. This thing is though, you don't want a boring one. One day perhaps, the time might be right for you to get something like a BMW 7 Series, a Mercedes S-Class or an Audi A8. For now though, you'd like something just as smart and luxurious but more individual and dynamic. Something, perhaps, like this, BMW's 6 Series Gran Coupe, a car you'd ideally choose in its improved post-2015 facelifted form.
This Gran Coupe is a lengthened four-door version of BMW's more conventional two-door 6 Series Coupe and was first announced in 2012 to plug an important gap in the Munich maker's luxury line-up. Buyers who'd out-grown the brand's 5 Series Executive saloon and didn't want to go on into something limo-like were being lost to a new breed of more style-conscious Luxury segment models - cars like Mercedes' CLS-Class, Audi's A7 Sportback and Porsche's Panamera. The Bavarians had to do something.
This was it: for some, a stylised saloon; for others, a coupe with a little extra versatility. Whatever the perspective, buyers seemed enthused and this Gran Coupe soon became the most popular 6 Series bodystyle, quickly accounting for over half of 6 Series sales. The range gained a powerful M6 flagship variant shortly after launch and was even joined by a smaller stablemate, the 4 Series Gran Coupe, in mid-2014. By early 2015 though, this 'Six' was facing tougher competition from rejuvenated versions of all its main rivals. Hence the need for this improved model with its smarter looks, greater luxury, extra technology and improved efficiency. It sold until early 2018 and wasn't then replaced.
What You Get
Not all recent BMW designs have been really elegant - but you might well feel that this one is. Here, we've an executive saloon on a casual dress-down day, a car with all the proportions of a classic Grand Touring coupe, yet most of the spaciousness you'd find in a luxury four-door. From the front, you might mistake any Gran Coupe 6 Series model for one of the conventional two-door variety, but move to the side and you notice not only the extra doors but the fact that this is a much bigger car, the 113mm hike in the wheelbase taking the length of this design over the five-metre barrier that marks out really long cars from the rest.
At the wheel, the 6 Series Coupe cabin delivers a subtle difference to the feel you'd get in the brand's more conventional 5 and 7 Series saloons. You sit lower for a start - and there's more of a cockpit-like ambience thanks to the way that the dash curves around you. It's very luxurious too, the leather-trimmed dashboard with its lovely contrast stitching being standard on all models. What's this Gran Coupe model like in the rear? Is it actually anything like as spacious as the back seat would be in a 5 or 7 Series saloon? Initially, you might wonder. To be fair, once you do get inside, it's very comfortable, that extra wheelbase increase doing just enough to make this car a realistic long distance conveyance for two fully-sized rear-seated adults. Finally, a word about luggage space. Raise the trunk lid and you'll find a loading volume of 460-litres on offer here - slightly more than a Panamera but less than an A7 or a CLS. If you need more room, then releasing neat boot sidewall catches flattens the rear seatbacks, a standard feature that can free up as much as 1,265-litres of total space.
What You Pay
Please contact us for an exact up-to-date valuation.
What to Look For
Our owner survey did reveal many satisfied users of this car but inevitably, there were a few issues reported. In one case, there was an engine management fault. And there've been some reports of faulty boot seals which have led to ingress of water into the boot - a problem because quite a few electric systems reside here. In some cases, the headlights on this 6-Series can be prone to condensation. This is a common problem on this car and if not treated can damage the wiring, meaning that a new headlight unit would be needed, which can be extremely expensive. To correct this, some owners resorted to drilling a small hole at the bottom of each headlight, so as to allow any water to flow out, this helping to prevent a condensation build up.
On the turbo diesel versions of this 6-Series, the turbo is prone to failure. There are 2 turbos on these cars and it is possible for any one of them to fail. Common symptoms of this failure are: a loud whistling noise coming from the top of the engine, lack of power when accelerating and/or black smoke coming from the exhaust. You will need to identify which turbo is faulty and fit a replacement one, in order to fix the issue. Otherwise, it's just the usual things. Insist on a fully stamped-up service record and check the alloys for scratches and scuffs.
Replacement Parts
[based on a 2015 model 640d diesel auto] Parts prices for a 6 Series Gran Coupe can be reasonable if you shop around. We trawled around the internet and found these: An air filter costs around £19-£31. An oil filter is in the £10-£26 bracket. A fuel filter is in the £20-£29 bracket. Front brake discs cost in the £426 bracket. Rear brake discs cost in the £340 bracket. Front brake pads sit in the £61 bracket for a set. A set of rear pads is around £30-£48. Rear brake callipers are around £225. A radiator can be had for around £243.
On the Road
So how does the 6 Series Gran Coupe drive? BMW engineers reckon that the longer wheelbase makes it more stable but we think you'd have to be on a test track to really notice any difference between this car and its two-door coupe stablemate. So yes, that car feels exactly like this one, quite a compliment given that the existing second generation 6 Series two-door model is pretty good to drive, provided you don't expect it to be an out-and-out sportscar.
That BMW doesn't really shrink around you and neither does this one: hardly surprising perhaps, given that it's over five metres long, something you're reminded of every time you glance in the rear view mirror and realise just how far away the back window is. And under the bonnet? Well, almost all sales are of the 3.0-litre TwinPower Turbo models, with over 80% of customers opting for the 640d variant.
The 640d will get to 62mph from rest in 5.4 seconds and, like every variant in the range, is artificially limited to a 155mph maximum. That means an identical set of speed figures to those you'd get in the petrol 3.0-litre six cylinder variant - but a rather different driving experience. The ultimate 6 Series Gran Coupe model is the 560bhp M6. Under its bonnet beats the same TwinPower turbo 4.4-litre V8 used in the lesser 450bhp 650i model, but in this case, the sprint to 62mph time is reduced from the 4.6s figure you'd manage in that car to just 4.2s.
Overall
Of all the motivations you might have for spending serious money on a full-sized luxury car, perhaps the most important is the need for it to make you feel special. And that's exactly how you'll feel with one of these in your driveway. It's what sets this executive four-door coupe apart from the kind of BMW 7 Series saloon you could have for much the same sort of money. And it's also what makes this a rarer, more exclusive choice than a rival Mercedes CLS or Audi A7 and a more beautifully resolved design than the only other two really direct alternatives, Porsche's Panamera and Maserati's Quattroporte.
Original owners had to spend plenty on the options list to create the 'ultimate driving machine' the Munich maker's ads promised, but if you get yourself a car whose earliest keeper did this, then you'll get yourself a car with dynamic capability no rival from this era can match. So, in summary, is this the best luxury model BMW that was made in the 2015-2018 era? There are many who would say so. And the best four-door premium coupe? Yes, that as well.