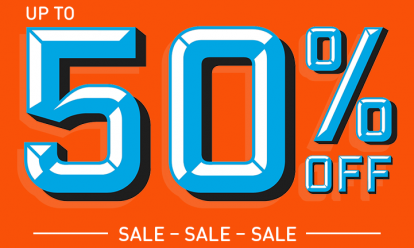 Get covered in our half price Breakdown Cover sale from just £7 a month.* We're the UK's best breakdown provider as voted by Auto Express drivers 2021.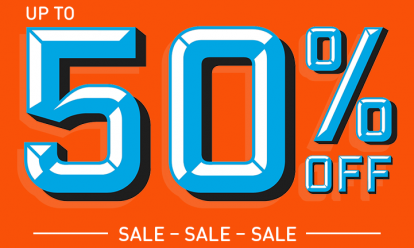 BY ANDY ENRIGHT
Introduction
If acronyms sold cars we'd be knee deep in Mitsubishi Sigmas. The fact that we're not is down to the British buyer going with what they know, and the small matter of the Sigma being nowhere near as good as its immediate competition. Initially bandied as a BMW 5 Series competitor, the first generation Sigma fell on its face, and the grandiose Series II car was little better. In estate guise it made more sense, but here was a car that crashed and burned horribly in the sales charts. Canny used buyers will realise that this equates to a lot of car for not a lot of money, all backed up by Mitsubishi's legendary reliability. A car that was a total duffer from new now makes a very clever used buy.
Models
Models Covered:
First Generation Sigma 3.0 V6 Saloon (1991-1992)
Second Generation Sigma 3.0 V6 Saloon & Estate (1992-1996)
History
The car we're referring to as the first generation Mitsubishi Sigma is in fact nothing of the kind. Readers with long memories will remember angular Sigma models of the seventies, but for the sake of simplicity we'll use this nomenclature. The car arrived in the UK in May 1991, offered in one model only, the front-wheel drive 3.0-litre 24v V6 saloon, priced at a not inconsequential £26,009 and stuffed with more technology than you could shake a stick at. Grizzled stick shakers could list MVIC (Mitsubishi Variable Induction Control), TCL (traction control), TRACE (stability control) and plenty of fake wood should said stick suffer wet rot. With a BMW 525i SE costing £25,515 it didn't take a genius to predict that the Sigma would be about as welcome as Kaposi's sarcoma.
The slightly lugubrious styling was given a good makeover at the tail end of 1992, and an Australian-built estate was launched at the start of 1993, powered by a 12-valve version of the 3.0-litre V6 and with most of the fancy systems stripped out. Retailing at £21,000, the estate made a more convincing case for itself than the freshly styled but ever more expensive saloon, which continued to stay rigidly attached to showroom floors.
A colour-keyed grille, revised interior trim and high-intensity headlights appeared in 1994, but buy then interest had tailed off to a terminal degree and the Sigma disappeared quietly from sight in early 1996. Nobody even noticed it go.
What You Get
The first generation Sigma 3.0 V6 saloon is a big, soft cruiser with a superb engine and drivetrain, wonderful refinement but is hobbled by unhappy styling and a chassis that doesn't understand the meaning of the word fun. Cheap detailing and a surprisingly cramped interior do it no favours against some excellent rivals which included the Vauxhall Senator, the BMW 5 Series and the Alfa Romeo 164 V6.You won't want for equipment, with metallic paint and leather trim being the sole options.
The second-generation saloons seem to have tried to offer Lexus-lite style appeal, but again fall slightly short due to the uninvolving chassis and over reliance on gimmicky electronics. The estate versions make far more sense, giving a decent carrying capacity and unpretentious 12-valve engines. Plus there's less to go wrong.
What You Pay
Please contact us for an exact up-to-date valuation.
What to Look For
Mechanically, not a lot goes wrong. The engines are tough and the technology has weathered the years well. Less of a shining scorecard is awarded to many of the electronics which have been known to go on the fritz with expensive consequences. The CD stereo systems in the saloons have a tendency to self-destruct and electric sunroofs are well known for malfunctioning. Check the tyres for signs of uneven wear, a sure sign that the Sigma's four-wheel steering system is out of alignment. If in doubt, go for a car with a substantial service history and hope for the best.
Replacement Parts
(approx. - based on a 1993 Sigma V6 - ex Vat) Consumables for the Sigma are reasonably priced. An air filter is around £22, an oil filter retails at approximately £10 and a fuel filter will set you back £20. Spark plugs are £10 a pop whilst a timing belt is £30.
On the Road
Directing serious amounts of horsepower through the front wheels may sound like the recipe for a wild ride, but the first generation's 202bhp is marshalled by four-wheel steering, two-stage traction control, variable rate spring and damper settings and a novel coil spring/air suspension set up gives a smoothness to the ride that makes a Citroen feel fidgety. Top marks on this call. Larger bumps and ridges aren't dealt with so smoothly, shudders making the chassis feel slightly lightweight, but in terms of motorway refinement, the Sigma is one of the class leaders.
If you think this will equate into a car that knows how to have fun, the Sigma disappoints, turning up with a party-six of Ovaltine just when you want to cut loose. The handling can best be described as soggy, the lifeless steering giving the driver little feedback from the front end and the traction control bleeding power rapidly away from the outside front wheel which quickly gets overloaded mid corner. If you're expecting sporty handling from all those acronyms remember the Mitsubishi 3000GT - enough electronics to power the missile defence shield but less ability than Dick Cheney on a squash court.
Overall
The Mitsubishi Sigma isn't a great car; it's not even a particularly good car. What it offers are a whole host of technological refinements that are now within reach of the average used car buyer. If you enjoy driving you ought to give the Sigma a wide berth, but if you just want a refined mile-muncher with all the toys, the Sigma answers the call. The estate is a far more sensible choice and early cars can now be bought for reasonable prices. Bear in mind that there's not exactly a booming market for Sigmas, so although you may be able to haggle down the price of your new acquisition, expect selling it on to test your patience. One consolation is it'll never, ever go wrong. Figuratively speaking of course.