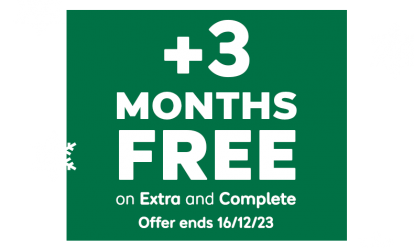 With 12 months of cover, new customers get an extra 3 months for free*.
*Added after 12 months, excludes Basic cover. New customers only. Ends 16/12/23, 7am.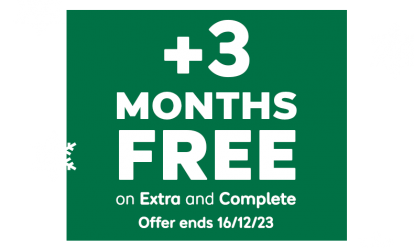 By Andy Enright
Introduction
There are really only two types of genuine car enthusiasts. Those that have owned an Alfa Romeo and those that have owned many. Of course, there are some people who get a bit frightened at the prospect of a used Italian car, but fear not. The days when Alfa build quality was something that of a vague concept have long since gone. As a person whose first car was an Alfa Giulietta in the Eighties, I can state this quite unequivocally. Granted, it wouldn't be hard to better that car's reliability record, but its latter day namesake is a car I wouldn't hesitate in relying upon. Here's what to look for when choosing a used example.
Models
5dr hatch (1.4 petrol, 1.75 petrol, 1.6, 2.0 diesel [Turismo, Lusso, Sportive, Veloce, Cloverleaf, Collezione special edition, FF6 special edition)
History
When Alfa Romeo resurrected the Giulietta badge in 2010, it was in many ways a present to itself. The company celebrated its centenary in that year and wanted a model with a bit of charisma to act as a marker to progress. Those of you with long memories, or an itchy Google finger, probably know about the Giulietta launched in the 1950s. That was rather lovely. Those of you who recall your clutch slave cylinder falling off on the M27 will remember the somewhat frail, sports saloon from the Eighties. Okay, maybe that's just me. Whichever model you recall, the rebooted post-millennial Giulietta was absolutely nothing like anything that went before. It's a five-door hatchback and is targeted at the niche models in what car makers call the C-sector.
This is the area of the market populated by VW Golfs, Ford Focuses and Renault Meganes, but the Giulietta wasn't aiming at mass appeal. Its importers set a target of 6,000 cars per year, compared with the 120,000 Focus models that churn out of dealerships. What Alfa wanted was the customer who was looking for something a little bit different. If you liked the style statement of an Audi A3 but didn't want to spend that sort of money, the Giulietta was a very interesting alternative. It didn't take long for Alfa to start improving the breed too. At launch, you chose between 1.4-litre petrol engines of 120 or 170bhp, plus a hot 235bhp 1.75-litre Cloverleaf. Diesel power came courtesy of a 105bhp 1.6 or a 170bhp 2.0-litre.
Now you don't need to have the marketing savvy of Steve Jobs to realise that there was a huge hole in the diesel engine range and that was promptly plugged in February 2011 with the introduction of a 140bhp 2.0-litre diesel. October 2011 saw the introduction of the TCT twin-clutch transmission. Available with either the 1.4 TB MultiAir 170 bhp petrol or the 2.0 JTDM-2 170 bhp diesel engine, the TCT offered Start&Stop to help save fuel in urban traffic. The three-year warranty was upgraded to a five-year deal in April 2012 while in August of that year the Sportiva trim was added to the line up. A real rarity arrived in May 2013 when Alfa Romeo sold six Giulietta 1.4 TB MultiAir 170 bhp FF6 Limited Editions, commissioned to celebrate Alfa Romeo's involvement in the high speed, Fast and Furious film franchise. There was also a Collezione special edition launched at the same time. The Giulietta was updated with a facelifted car at the start of 2014.
What You Pay (used_pay)
What You Get
The Giulietta takes the styling cues of the MiTo and transfers them, rather successfully it has to be said, to a bigger car. It is very colour sensitive, though so think long and hard when choosing your vehicle. The overall silhouette of the car is nothing radical but the detailing is beautiful. I don't think I've ever seen a pair of rear doors so artfully disguised, the blade-thin shutlines disappearing into the rear wheelarch line and the door handles hidden in the window frame. The rear three-quarter view is maybe the prettiest, with the Brera-style tail and the rising waistline of the car giving it a muscular, purposeful stance. You'll need some decent alloy wheels on it to do it justice though.
It gets even better inside. The fascia features the classic Alfa cowled dials and, dependent on how much money you've spent, some lovely leather trims. The pedal set looks great and the sweep of the dashboard with its high quality instruments inset into it also looks the part. Some of the materials are still not quite up there with a Golf but the Alfa counters with a bolder design that makes the experience look very special indeed. There are a number of telling detail touches too. The bonnet release catch is switched to the right for right-hand drive cars, and the bonnet raises on hydraulic struts to display a very neatly finished engine bay.
There's a massive range of adjustment for the steering wheel, which is just as well as the driving position feel quite high set. There's tonnes of headroom up front but, as is often the case with hatchbacks of this size, the back is a little tighter on legroom. You won't need to pack light, though, because round the back, there's a decent 350-litre hatch. Build quality seems very impressive with excellent refinement and a solid record for the engines. Alfa Romeo was confident enough to offer 18,000 mile service intervals.
What To Look For (used_look)
What You Pay
Please fill in the form here for an exact up-to-date information.
What to Look For
The Giulietta has fared reasonably well in terms of reliability with a strong score in customer satisfaction surveys. It's not mixing it with the Civics, Corollas and Golfs of this world, we wouldn't pretend that for a moment, but it's certainly no clogger. Small faults have been reported by owners, such as loose body kit trims, gear knobs that can rotate or come off, a tendency for the Blue&Me infotainment system not to pair with Bluetooth handsets reliably and Start&Stop systems that resolutely refuse to stop. Nothing too catastrophic there. If you can, go for one of the post-April 2012 cars and take advantage of that longer transferable warranty.
Replacement Parts
(approx based on a 2011 Giulietta 1.4 excl. VAT) Parts are a bit more expensive than you'd expect to pay for many similarly-sized cars. A clutch assembly will run you around £190 and an alternator should be close to £145. Brake pads front and rear are about £60 and £50 respectively.
On the Road
If you ignored Alfa Romeo in the past because you figured the cars were fun to drive but hardly built for the longer term, the Giulietta may well change your opinion. Not only does it feel solidly reliable but the driving experience feels a good deal more mature. The range of engines is also hard to beat. They're all turbocharged units, as is the fashion these days, as they add power while keeping emissions in check. There are a trio of diesels, a 1.6 with 105bhp and 2.0-litre units good for 140 or a healthy 170bhp and then there's a trio of petrol engines. These kick off with a 120bhp 1.4, step up to the impressive 170bhp MultiAir unit and top out with the pacy 1750cc Cloverleaf, which develops 235bhp.
There's not a bad powerplant in the range, but the 1.4 MultiAir is definitely worth the price premium over the entry-level engine. The MultiAir system means plenty of power and torque available from low revs. The ride is well-judged and body control is excellent. With Alfa's DNA drive select system set to 'Normal', it feels smooth albeit with slightly gluey steering. Push the switch forwards into 'Dynamic' and the car gets up on its toes, with the throttle feeling much sharper and the steering feeling quicker witted. We like the alert steering of Dynamic mode and the benign throttle of Normal mode but unfortunately, there's no way to combine those two settings. Still, as a way of endowing the Giulietta with two distinct personalities, it's a worthwhile fitment.
The 235bhp Cloverleaf model does a good job of transmitting that power through its front tyres and can notch of the sprint to 60mph in just 6.5 seconds before hitting a top speed of 150mph. The 1.4-litre MultiAir isn't that much slower at 7.5 seconds for the benchmark sprint and 135mph flat out; figures that are slightly quicker than the 2.0-litre turbodiesel. The TCT twin-clutch transmission is one of the better examples of its type and takes the strain out of city driving without compromising performance on the open road. In other words, it's a very Alfa Romeo solution.
Overall
The Alfa Romeo Giulietta plots a neat course. Some thought Alfa had played it a bit too safe with this car and was chasing the mainstream big hitters but spend any time with a Giulietta and you soon appreciate that it's anything but a repmobile with a charismatic badge on the back. There's real quirkiness here and a depth of character that's hugely appealing. It also rides very well, has proven itself acceptably if not impeccably reliable and offers some punchy but economical engines. If your heart always wanted a used Alfa Romeo but your head said no, the Giulietta is a very elegant compromise.