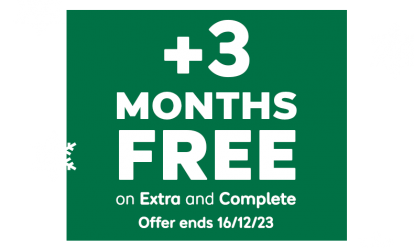 With 12 months of cover, new customers get an extra 3 months for free*.
*Added after 12 months, excludes Basic cover. New customers only. Ends 16/12/23, 7am.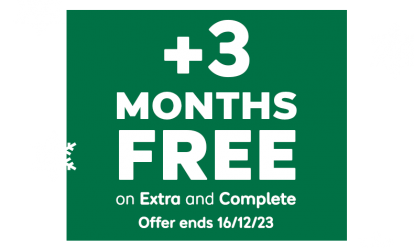 Alfa Romeo's Tonale SUV delivers Plug-in with passion. Jonathan Crouch takes a look.
Ten Second Review
So here we are at the beginning of a new electrified Alfa Romeo era. Which is quite a turnaround given that as recently as the start of 2022, the brand couldn't even offer you a Hybrid, let alone an EV. This car, the Tonale, is a Hybrid - in this case of the Plug-in kind. And it's also an SUV - of the smaller sort, which Alfa reckons will almost treble the proportion of UK buyers who might consider the brand. But what kind of brand now is this? Even if you're prepared to stretch 'Alfisti' values to embrace the idea of a fashion-led electrified small Crossover, you might baulk at the idea of it being based on the engineering of a clunky Jeep Compass, as this one is.
Background
We're told that the Tonale crossover is heart and soul Alfa from the ground up, building on the Milanese maker's DNA of sportiness that stretches all the way back to 1910. That's not quite true, but the Tonale does bring a dash of latin colour to the segment for posh premium small SUVs and represents the very beginning of Alfa Romeo's forthcoming journey into electrification, with drivetrains that are of both the mild or, as in this case, the Plug-in Hybrid sort.
That delivers up to 37 miles of EV driving in a car that lacks the Teutonic perfection of some competitors, but you're compensated with enough pavement presence to make key German rivals look very dull indeed.
Driving Experience
In years gone by, the alternative to the standard 1.5-litre petrol Hybrid motor in this Tonale would have been one of Alfa's eager Fiat-sourced diesels, but those days are long gone - for our market at least. So we get an expensive petrol Plug-in Hybrid instead, a drivetrain borrowed from the Jeep Compass but embellished with a bit of extra power - a total of 275hp in this case. That Jeep derivation is actually welcome because it means that the system includes four wheel drive: with the exception of BMW's X1 Plug-in and a couple of ridiculously priced JLR Plug-in products in this segment, all this Alfa's other PHEV Crossover class rivals are merely front-driven.
As is often the case with this kind of powertrain, the engine part of the equation is based on pretty aging tech - in this case a 1.3-litre Fiat MultiAir petrol unit originally developed for turn-of-the-century Fiat Punto and Tipo hatches that now lie rusting in junkyards. The rest of it's pretty clever though. This powerplant supplies 177hp to drive the front wheels and is aided only when necessary by a 121hp electric motor mounted on the rear axle, creating a very different kind of 4WD system to that we've seen on previous 'Q4'-badged Alfas, but nevertheless one that can provide instantaneous deployment of 100 per cent of available torque to either axle.
That electric motor is powered by a 15.5kWh battery pack with a WLTP-rated driving range when fully charged of 37 miles. The Tonale's Plug-in's 128mph top speed is slightly lower than the base model, but the rest to 62mph time looks usefully more rapid at 6.2s, though in practice, the car never actually feels quite that fast, hindered by a lack of low speed torque and the somewhat lethargic responses of the 6-speed auto gearbox you have to have. This is one of those transmissions that flares the revs wildly as soon as you ask it to do anything out of the ordinary, so you quickly learn gentle applications of your right foot and with that approach, the Tonale Plug-in Hybrid Q4 feels quite a pleasant companion in day-to-day suburban duties.
Design and Build
Apart from the badgework and the extra charging flap, there are no obvious visual changes for this PHEV model - unless you opt for top 'Veloce' trim, in which case the car gains dual chrome exhaust tips. If you know your Alfas, you'll recognise plenty of historical brand cues here. The Zagato SZ-style headlights, with three beams on each side; the 'telephone dial'-style wheel design; and the curved rear screen, which apparently references a Bertone Coupe from the 1960s. All of this is pretty faithful to what we saw from the inspiration model here, the concept car that the brand showed at Geneva back in 2019. Size-wise, think BMW X1 or Audi Q3. The 1.6-metre height is much the same. The length is 4.53-metres and the Tonale is 1.84-metres wide.
You might be equally sold on the cabin, which places you snugly behind the chunky wheel and looks lovely when specced out with the brand's sumptuous leather upholstery. Veloce variants have beautiful aluminium shift paddles. There's new territory for Alfa with digital screens. The centre dash one is 10.25-inches in size, while the display you view through the wheel is 12.3-inches across and features some neat animations of those lovely '3x3' headlamps.
Back seat space is very acceptable by class standards; a six foot rear passenger can sit behind an equally lanky front seat occupant. As is usual though in PHEV models in this class, the boot capacity figure drops quite a lot - from the 500-litre figure of the ordinary model to just 385-litres here.
Market and Model
If you like the idea of this Plug-in Hybrid 4WD Tonale model, there's a £6,000 premium to pay for it, which means asking prices starting at around £46,000 for 'Ti' trim; there's £2,500 more to pay for 'Veloce'-spec. That's a fair old wedge, but importantly it does get you 4WD. Remember that you'll be stuck with front-wheel drive if you go for PHEV versions of the Mercedes GLA and Audi Q3 (which cost only a little less with comparable trim); or indeed if you go for the Volvo XC40 (which nevertheless costs around £5,000 more than this Alfa in comparable Recharge T5 form). Again, an equivalent CUPRA Formentor e-Hybrid is much cheaper than a Tonale (around £40,000 in comparable 'V2' form), but that Spanish contender is only front-driven too.
A better comparison to make if you've an eye out for Tonale Plug-in alternatives is with the PHEV version of BMW X1, which in all-wheel-driven xDrive30e form, costs much the same as this Alfa but gives you more power but less equipment; your call. A Jaguar E-PACE PHEV has 4WD too (and again, more power than this Alfa), but one of those is much pricier - around £60,000 for that rather inefficient little Jag in equivalent P400e guise: not tempting.
If you've decided that it is a Tonale that you really want, you'll be pleased by the generous equipment levels. 'Veloce' variants add adaptive damping and gorgeous aluminium shift paddles.
Cost of Ownership
This variant's vastly larger 306-volt 15.5kWh battery can be replenished from a 7.4 kW charger in under two and a half hours and when full delivers up to 37 miles of combined cycle battery range. Which, to give you some class perspective, is better than an Audi Q3 45 TFSI e, about the same as you'd get from a Mercedes GLA 250 e but some way short of the 55 mile figure boasted by BMW's X1 Plug-in Hybrids.
That X1 stat explains why that BMW is way ahead in terms of fuel and CO2 readings, but the Tonale's readings otherwise compare well against class rivals, being officially rated at up to 217.3mpg on the combined cycle and up to 29g/km of CO2. Alfa says that the electric range figure would rise to over 49 miles in town and that in combination with its 1.3-litre petrol unit, this Tonale variant could offer up to 372 miles of total range. With a Plug-in Hybrid Tonale, the 'Advanced Efficiency' D.N.A. drive setting sets the car into full-electric mode and activates an 'E-Coasting' 'Sailing' setting that disconnects the engine when cruising. As usual with PHEVs, there's also an 'E-Save' setting that allows you to save battery charge for when you might need it later in your trip. There's also a downhill coast function that holds 31mph on downhill slopes, charging the battery in the process (and works very well).
Summary
Like too many of the Milanese maker's models before it, this Tonale falls frustratingly short of perfection, a little more difficult to warm to than its larger Giulia and Stelvio showroom stablemates. That's partly because the DNA of this car is a little less Alfa. And partly because there are a few issues that the brand needs to sort - things you wouldn't find in less charismatic Teutonic rivals. It needs more assertive powertrain response and probably less hyperactive steering. Plus, if it wants to be properly premium, a little more care needs to be taken in the choice of some elements of interior trim.
Having said all of that, there's so much you might really like here. The looks and the cabin are, as advertised, pure Alfa Romeo. The PHEV engineering isn't, but a lot of work's been put in to give it an Alfa feel. Enough work to justify a test drive if you've a sneaking admiration for the Milanese marque? Absolutely.