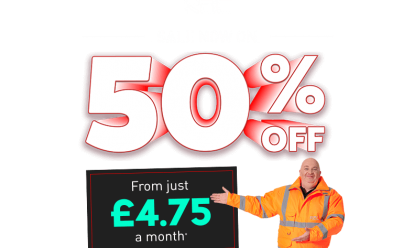 Get covered in our half price Breakdown Cover sale from just £4.75 a month.* We're the UK's best breakdown provider as voted by Auto Express drivers 2021.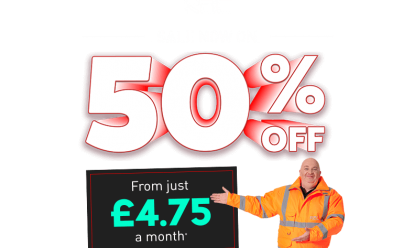 BY JONATHAN CROUCH
Introduction
The years have taught me a thing or three about performance cars and performance saloons in particular. The first is that, though many of them go very quickly, most of them shouldn't. The second is that high-speed is very different to high-performance.
And thirdly? Well of course, the most exciting performance cars are almost always made in Italy. Though responsibility isn't high on the agenda in the land of pasta and Chianti, the concept of creating the true driving experience certainly is.
For proof, take a drive in Alfa Romeo's 164. Getting an executive five-seat, four-door saloon to look, sound and handle like something you'd have bought in your irresponsible bachelor days is no mean feat. Better still, these day's they're available second hand for not very much money.
Models
Models Covered:
First generation 164 - 1988-1992
(2.0 Twinspark Saloon [base, Lusso]/ 3.0 6cy Saloon [base, Lusso, Cloverleaf]
Second generation 164 - 1992-1997
(2.0 Twinspark Saloon [base, Lusso, Super, TS, Super Lusso]/ 3.0 6cy Saloon [base,24v Super,24v Super Lusso, Cloverleaf]
History
The 164 was launched in October 1988 as a roomy four-door executive saloon, initially with a 3.0-litre V6 engine and a choice of standard or Lusso trim. Automatic transmission was made available in 1989 and in 1990, an entry-level 2.0-litre Twinspark version was added. A 200bhp flagship Cloverleaf V6 version was launched in December 1990.
In 1993, the second generation 164 arrived, a new look bringing slimmer headlamps, bigger bumpers (with bright inserts on V6 models) and a classier, less confusing dashboard. More importantly, a 24v version of the 3.0-litre V6 was introduced, with 200bhp in Super form or 230bhp as a Cloverleaf.
The car was gradually phased out during 1997 and eventually replaced by the new 166 in late 1998.
What You Get
An intelligent, cheap big car choice. This was the first Alfa Romeo to seriously hold its value on the used market but that was some time ago and today 164s are positioned firmly in the bargain basement. The V6 makes a glorious sound; so, surprisingly, does the four cylinder 2.0-litre Twinspark.
Pininfarina's stylish body till looks good, pre or after the facelift introduced in Second generation cars. The later models' improvements were worthwhile, lifting the car into equivalent BMW and Mercedes territory. Equipment levels are extremely high. And the handling? For a front wheel drive car, it's still pretty sharp.
What You Pay
Please contact us for an exact up-to-date valuation.
What to Look For
The V6 engine can misfire under heavy acceleration (due to faulty engine management) and the cooling system can leak at the water pump and the bottom radiator hose joint. Tyre wear is heavy at the front and clutch wear in common on V6 models (expect to replace the clutch at 60,000 miles).
The gearboxes were quite good, but look out for a weak syncromesh on 3rd gear on some early V6 models. The gear linkage has also been known to break, leaving some cars stuck in gear. Check all the gadgets (particularly the automatic air conditioning if fitted and the electric seats).
Replacement Parts
(approx based on a 1992 2.0) A clutch assembly will be around £150. A starter motor will be about £250.
Brake pads front and rear are about £100 and £65 per pair. A replacement headlamp is close to £125. Major and minor services are around £325 and £205 respectively.
On the Road
If you could compare revving an engine to eating ice cream, then this would be Haagen Daas double chocolate chip; you never get bored of listening to either powerplant. Drive either 164 back to back with rivals from either Mercedes or BMW (or with almost all the other competitors in this bracket) and you notice two things.
First of all, the Alfa is a lot quicker - which isn't surprising given that even the Twin Spark engine puts out a substantial 148bhp through the front wheels. Rest to sixty in this car takes a little over nine seconds on the way to 126mph.
The second thing you notice is that the Alfa also feels a lot quicker. The throttle response is immediate, the steering direct and responsive and the gearbox short-throw and sweet shifting. The sound and fury of this engine obliterate reason. Matched with vastly improved front wheel drive handling, it's difficult to resist the challenge of a twisting sequence of bends. Not that things are perfect by any means. Alfa never completely eradicated the torque steer that plagued the 164 from its beginnings. In fact, on a bumpy road under hard acceleration, the car's wayward behaviour is almost unnerving. Still, if everything about the car was perfect, it wouldn't be an Alfa Romeo, nor would it be half as fascinating to own.
Overall
Good enough to still be considered as a budget big car choice. Buy one; you'll enjoy it - I promise.