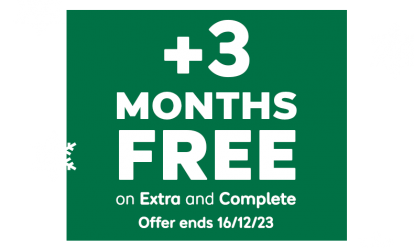 With 12 months of cover, new customers get an extra 3 months for free*.
*Added after 12 months, excludes Basic cover. New customers only. Ends 16/12/23, 7am.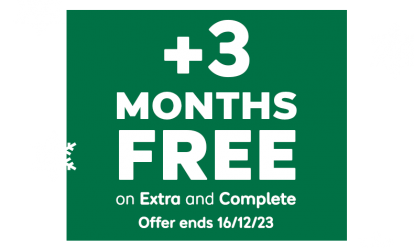 By Jonathan Crouch
Introduction
Volkswagen's sleek CC is a four-door coupe that offers a sleeker, yet still very practical alternative to a medium range saloon like the Passat on which it's based. It's a design derived from the original 2008-era Passat CC four-door coupe model, but one that was in 2012 re-styled and given much more of its own identity, along with changes that made it more efficient, sharper to drive and better equipped. It's a high class car that doesn't need a ridiculously expensive bootlid badge to stand out. And a surprisingly desirable used buy.
Models
(4dr saloon, 1.4 TSI, 1.8 TSI, 2.0 TSI petrol / 2.0 TDI 140, 2.0 TDI diesel [Standard, GT, R-Line])
History
Uniqueness is a quality you usually have to pay royally for, especially when it comes to cars affordable enough for ordinary folk to consider. Once upon a time, drivers seeking it in the Mondeo medium range market would pay a premium for a prestigious badge and feel themselves special with an Audi, a BMW or a Mercedes on the driveway. But in an age where so many now do just that, you begin to wonder these days just how special that would be. So what if uniqueness - specialness - in a car of this kind were to be not in the badge on your keyfob but in the design of the car itself? Something very different from anything else you could buy for the money. Something like this, the Volkswagen CC.
The best ideas are often borrowed, as in this case. It was Mercedes who first came up with the idea of a four-door coupe, with their CLS, launched in 2005 as a prettified, swoopier version of the E Class executive saloon. It was a successful concept that should have been extended into the brand's more affordable C Class, but wasn't. Never ones to miss an opportunity, Volkswagen took the same idea and applied it to their Passat mid-ranger, the resulting Passat CC launching in 2008. It had no direct sub-£30,000 rival then and when the time came, 270,000 global sales later, for a far-reaching update early in 2012, it still hadn't. Buyers though, didn't care that neither the concept or the ingredients were unique: the end product was, a surprisingly desirable spin on medium range motoring.
By now, this was a model in its own right, Volkswagen's clear alternative to BMW 3 Series-style compact executive saloons. Hence the loss of the 'Passat' reference in this improved model's name so as not to put premium people off. The underpinnings of course remained solidly based on those of Volkswagen's mid-ranger - but then so are those of an Audi A4 from this era. It's the dressing that counts, which in this case is very smart and built around a whole raft of efficient high technology. The CC sold until the launch of Volkswagen's replacement Arteon saloon in mid-2017.
What You Get
You'll buy this car because of how it looks: of course you will. There's no other reason to pay a £3,000 premium over the kind of mechanically identical Passat that's slightly shorter, slightly narrower and slightly higher. And this CC looks doesn't, on paper at least, seem to have changed very much from what was offered in the original 'Passat CC' version, with very few sheet metal tweaks, apart from a revised bonnet. So there are still the same frameless doors and still the same flowing side profile lines, the roof flowing towards the rear in a gentle coupe curve that extends from the A pillars to far beyond the C pillars. In the metal though, we'd have to say that things are a little different. It isn't just in the name: in this post-'12-era guise, this car really does have more of its own identity.
The more distinctive front end is largely responsible for this, with its smarter chrome radiator grille and redesigned bi-xenon headlights. The bumper was also updated with an extra air intake and silver-coloured 'winglets' that frame the fog lights. There's a smarter profile too, with more distinctively sculpted side sills. And at the back, above the sleeker bumper, you'll find redesigned LED taillights finishing off the gently tapered tail. This is a very handsome car indeed. As before, the Volkswagen logo doubles as the handle for the boot but you won't have to use it if you've the hands-free boot-opening device fitted which, if you approach the car laden down with shopping and the key in your pocket, can flip the lid with just a wave of your foot beneath the bumper.
With the boot open, you've 452-litres on offer across a space that may not offer much height but is long and wide, with plenty of space for a couple of large suitcases. You can further extend the capacity by pushing forward the split-folding rear bench - eased by a set of useful catches in the boot to speed up the process.
And inside? Well, let's start on the back seat. The annoying two-person-only rear bench of the original Passat CC was ditched on this CC in favour of a more conventional three-person back seat. As usual with this class of car, there's plenty of space for two adults with impressive reserves of legroom. You won't want to be perched on the middle part of the seat over a really long journey though.
Up front, the beautifully made cabin is as solidly built as you'd expect from a Volkswagen and there's an extra touch or two of class in this case, with features like an analogue clock in the centre of the dash. Many cars were fitted with the optional glass sunroof - well actually, Volkswagen calls it a 'Panoramic' roof but it doesn't look panoramically big to us. Nor does it retract backwards thanks to that curving roof. But this apart, it's very hard indeed to find fault here, unless like us, you dislike the whole idea of electronic parking brakes. The Passat cabin the interior of this car was based on was already very smart indeed, so taking that up a few notches in quality predictably created an ambience just as good as you'll find from compact executive models from this era from BMW, Mercedes and Audi.
What You Pay
Please fill in the form here for an exact up-to-date information.
What to Look For
Most CC owners in our survey were very happy with their cars, but inevitably, there were a few issues. One buyer found that the electronic handbrake had an intermittent fault. Another with a 2.0-litre TDI found that the clutch master and slave cylinder needed replacing at 30,000 miles and the slip ring at 45,000 miles. The water pump also needed replacing at 50,000 miles, by which time the car was out of warranty. Another buyer we found with a 2.0 TDI had had constant problems with the engine management system. Otherwise, just check the usual things: child-style scuffs and scratches in the back seat area and scratches on the alloy wheels. And of course insist on a fully stamped-up service book.
Replacement Parts
(approx based on a 2008 2.0 TDI) An air filter costs around £8 to £10, a fuel filter is £20-£25 and an oil filter costs in the £9 to £11 bracket. Brake pads sit in the £20 to £40 bracket for a set, though you could pay up to around £50 or even up to around £60 for a pricier brand. Brake discs can cost as little as around £45, though you could pay as much as around £70-£110 or even as much as £132 for pricier brands. Wiper blades cost in the £14 to £20 bracket. A replacement wing mirror glass costs in the £17 to £19 bracket. A replacement timing belt is priced from around £90, though you could pay as much as £135 - or even as much as around £150 for pricier brands.
On the Road
'CC' in this case stands for 'Comfort Coupe'. So, does it feel sporty and coupe-like at the wheel? You might not think so - unless you were jumping straight into this car from an ordinary Passat, in which case it'll probably feel very sporty and low-slung indeed. Which wouldn't be a total illusion for thanks to its sports suspension, this car does actually sit 15mm closer to the ground than Volkswagen's standard mid-ranger.
Not a recipe, you might think, for the kind of magic carpet ride a 'Comfort Coupe' ought to provide. Actually though, the CC rides rather nicely, especially if you opt for an example fitted with the ACC Adaptive Chassis Control system that was standard on plusher GT models. Via 'Comfort' and 'Sport' settings selectable with a button to the right of the gearlever, you can instantly change the ride from soft and syrupy to firm and feisty. If the latter, then you'll want to be at the wheel of one of the more powerful variants, for these include Volkswagen's clever XDS electronic differential, which better gets the power down onto the road out of slow corners. When we say 'more powerful', don't get too carried away, for at its launch in 2012, the CC range was slimmed down to a modest four cylinder-only line-up since British buyers had previously universally ignored the 3.2-litre petrol V6 that was offered in the original 'Passat CC' version of this car.
Still, the engines on offer are a willing bunch, entry level buyers choosing between a 1.8-litre TSI petrol with 170PS (later replaced by a more efficient 1.4-litre TSI powerplant) or the unit that took the vast majority of sales, the familiar 2.0 TDI diesel with 140PS (later uprated to 150PS). Both petrol and diesel buyers were offered pokier options too. For petrol people, there was a variant fitted with the 210PS 2.0 TSI engine from the Golf GTI: for diesel folk, there was a 2.0 TDI derivative re-tuned to 170PS (later uprated to 190PS). Both the quicker models got the XDS diff.
As for performance, well even the feeblest lower-powered diesel manages sixty from rest in 9.8s on the way to 133mph, thanks to a decent 320NM slug of torque. The uprated 2.0 TDI variant is only marginally quicker, but the top 2.0 TSI version is really quite rapid: in one of these, sixty from rest will detain you for just 7.3s on the way to a top speed of 150mph.
So, potential powerful. Without being especially sporty. Passat underpinnings never were and nothing changed in that respect here. The steering's precise but not especially communicative. The bodyroll kept well in check but not taut enough to encourage you to throw the car around. But why would you want to do that in a 'Comfort Coupe' anyway? Best to just let this CC do what it does best: waft you about with ease and devour long journeys with refined relish. You could easily spend twice as much and do no better in this respect. Refinement in fact is one of the best things about this car, Volkswagen's engineers having gone to huge trouble in perfecting it, adding sound-absorbing materials everywhere they could, as well as putting an acoustic film layer into the windscreen.
Overall
So, is this CC worth its premium over a standard Volkswagen Passat? If you can afford it, then we're guessing you'll think so. If you can't, then you'll probably agree with the journalist who, when the very first version of this car was originally launched, commented that never in the field of automotive manufacturing had so much been changed to so little effect for the benefit of so few. It's a valid point of view, but it's not ours. The idea of a practically-sized four-door coupe might sound like a contradiction in terms, but it was interpreted here in a really classy form.
True, the changes that distinguished this improved model from the original 2008-era Passat CC weren't especially great, but they were enough to give this CC a much more distinct, much more up-market identity than it had had before. As a used buy, one of these is, in our view anyway, far more desirable than an entry-level BMW 3 Series or Audi A4 from this era that would cost about the same. Style, it seems, is not about the badge on your bootlid. But if you're a potential CC buyer, then you probably already knew that anyway