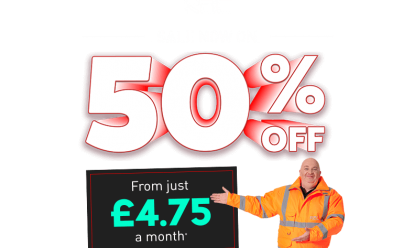 Get covered in our half price Breakdown Cover sale from just £4.75 a month.* We're the UK's best breakdown provider as voted by Auto Express drivers 2021.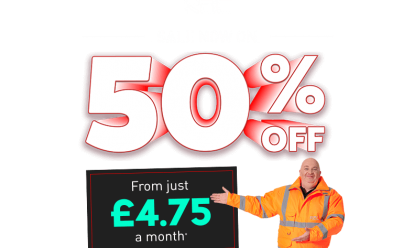 By Car & Driving
Introduction
Discreetly luxurious, BMW's revised fifth generation 7 Series certainly isn't an obvious used car choice in the luxury saloon sector. But that doesn't mean it isn't a very good one. A package of improvements announced in 2012 created the model we're going to look at here which sold until its replacement by the sixth generation model range in late 2015. These enhancements made it smarter, more luxurious and more economic, matching the standards set by Mercedes S-Class and Audi A8 rivals and setting a few of its own.
Models
Models Covered: Full-size saloon 4dr (730i, 740i (Xdrive), 750li, 750i/li (Xdrive), 760i/li, ActiveHybrid 7/7L, 730d (Xdrive) 740d (Xdrive) 750d/ld (Xdrive)
History
If there's one thing you learn once successful in business, it's that the obvious choice isn't always the best one. An observation especially true when it comes to the acquisition of the kind of car necessary to underline your commercial success - a fully-fledged boardroom-sized luxury saloon. BMW used to dominate this market with its 7 Series but by the end of the 21st century's first decade, high flying executives were tending to prefer this Munich model's closest two rivals, Audi's A8 and the Mercedes S-Class. Hence the importance of this fifth generation BMW '7', first launched in 2009 but then improved in 2012 to create the facelifted MK5 model we're going to evaluate here as a used car choice. The updates brought smarter looks, higher technology and a more efficient engine line-up that included hybrid power for the first time.
It was a technological recipe quite good enough to match anything opposing brands could offer in this period. Pretty much the same technology in fact used by the Rolls Royce Ghost that shares many of the underpinnings of this car. A Rolls Royce for the real world then? Is that really what we're looking at here? Or was this improved MK5 model 7 Series merely playing catch-up in the luxury saloon segment? Let's find out.
What You Get
There's nothing particularly ground breaking about the way this Mk5 model 7 Series looks. At its original 2009 launch, the aesthetics were generally felt to be conservatively similar to those of the previous generation model and not much has changed in this revised post-2012 version. In fact, you really have to know your BMWs to tell it apart at all from the original MK5 model.
But then the Munich maker reckons that it's all in the detail. The 8mm drop in overall height. The revised front kidney grille with a larger aperture boasting nine rather than thirteen slats. The three-sectioned lower air intake with its chromed outer edges. And its optional Adaptive LED headlights. Moving to the back, there's a deeper shade of red for the rear light units and extra chrome to set it all off. All done of course in the best possible taste.
And inside the leather-lined cabin? Well, as you'd expect for this kind of money, everything is just beautifully built and has a lovely feel in operation, the only exception being this steering wheel that though perfectly functional, feels a bit 3 Series. Through it, you glimpse either a conventional set of instruments - as here - or optionally, one of those 'black panel technology'-style screens - basically the facsimilie of a set of instruments - with colour and display variable based upon your selection between the various Drive Performance Control modes.
The seats have been redesigned but even so, it's even nicer if you can find a car fitted with the wonderful multi-adjustable comfort chairs that we guarantee are better than those in your front room. And boot space? Well luggage resides in a beautifully carpeted compartment but unfortunately, the battery pack that the Active Hybrid7 model has to lug about reduces the size of that cargo area from the 500-litres you get in a standard 7 Series model to just 360-litres.
Still, at least the batteries don't impinge upon rear seat accomodation. Here, the experience on offer depends largely upon your choice between the standard bodyshape and the long wheelbase version which offers 14cms of extra rear legroom for a presidentially-sized space that enables you to really stretch out.
What You Pay
Please contact us for an exact up-to-date valuation.
What to Look For
In typical BMW fashion, reliability will be excellent. Only a few small issues have been reported with this car and each is specific to a certain model. There was a recall on the 8 and 12-cylinder cars for a circuit board used in the auxiliary water pump and the six-cylinder petrol models were part of a wider recall as there was a problem with the screws used in the housing of the VANOS unit that affected all BMW's with this engine. Ensuring the 7-series has been specified with the 'Mobile Application Preparation' option is extremely important as it enables the 'BMW Connected Drive' app for the iPhone. If the car doesn't have it, BMW will not retrofit so the only option is to have a 'fix' done independently.
Replacement Parts
(Based on 2012 model 730d) Choosing a full-size luxury saloon means replacement parts are not likely to be cheap. Despite the 7-series sharing its engines with many other BMWs, certain parts can be pricey. An exchange starter motor retails at around £245 while a windscreen will set you back around £250. Expect to fork out £525 for an exchange alternator and on the more specialist engines like the V8 and V12, it will cost significantly more, while front brake pads cost a stinging £185. An entire xenon headlamp pod will relieve you of £358. Replacement xenon bulbs are £99 a pair.
On the Road
Just how involving should a car like this really be to drive? It's a subject fiercely debated, not least within BMW, whose engineers erred on the side of limousine comfort with the previous generation version of this model, relinquishing the 'Ultimate Driving Machine' honours to rival cars from Jaguar and Audi. This fifth generation 7 is much more driver-orientated (which means that some rivals are marginally better in terms of ride and refinement) but the balance BMW has chosen still shouldn't upset those CEOs who prefer to stay in the back and read the FT.
Should the current economic climate force them to sack the chauffeur however, there are plenty of compensations to be had from a seat up front, even on the kind of twisty B roads where cars like this are often least at home. Some of the credit for this is down to some well chosen chassis tweaks applied to this improved model. And some of it is due to the Drive Performance Control system which, according to a choice between four modes - Comfort, Sport, Sport+ and ECO PRO - enables the driver to alter the engine and throttle response, power steering characteristics, the shift points of the auto gearbox and the stability control system thresholds. If you've specified the optional Integral Active Steering - for more precise inputs at the helm - and the optional Variable Damper Control set-up - so you can match the ride response to the mood you're in and the road you're on - Drive Performance Control will tweak those two systems too.
There's also a Dynamic Stability Control system that can be activated by the driver to make it easier - in 'Traction' mode - to pull away on loose surfaces or in deep snow. In this setting (as well as in 'Sport+' on the Drive Performance Control system), the stability control thresholds are raised and DTC Dynamic Traction Control is activated.
Which brings us on to engines, all of which were in this revised model mated to a new eight-speed automatic gearbox and fine-tuned to a greater or lesser extent to keep up with the competition. If, like over 80% of buyers, you go for the straight-six 730d diesel model, you'll find that power has risen from 245 to 258bhp over earlier fifth generation models and that torque is up from 540 to 560NM, pulling power that out-strips the equivalent 320bhp twin-turbo 740i petrol variant and gets pretty close to the also pokier 449bhp V8-equipped petrol 750i. There's also a minority interest 6.0-litre 12 cylinder twin turbo petrol 760Li model using essentially the same engine you'll find in a Rolls Royce Ghost to waft you to 62mph in just 4.6s.
But, as we said, nearly all 7 Series customers choose the diesel option - not least because it delivers superb performance along with the expected efficiency. Even in the 730d, sixty two mph is just 6.1s away from rest, a figure you can improve in the 313bhp twin turbo 740d to 5.5s. All 7 Series models are limited to 155mph flat out.
Arguably the most interesting model in the improved fifth generation 7 Series line-up was the petrol/electric Active Hybrid7 variant. Here, you essentially have the 320bhp TwinPower 3.0-litre straight six petrol engine from the 740i mated to a synchronous electric motor and a lithium ion high performance battery to deliver a combined output of 354bhp and 500Nm of torque - good enough to get you from rest to sixty two in just 5.7s.
Of course, a 7 Series diesel model goes just as quickly but one of those can't cruise around town for over two miles on pure, silent electric power - as this model can, provided you don't exceed 37mph. To be honest, we never managed anything like that two mile range as you need to be incredibly careful with the throttle pedal if the petrol engine's not to thrum almost imperceptibly into life. Show it a hill and it'll also cut in and unlike some hybrid cars, there's no EV button that will force the car into an electric-only mode until the batteries deplete. A Lexus LS would give you that - but it wouldn't rival this Active Hybrid7 as a driver's machine. Ultimately, if you want hybrid power from a car of this era in this segment and you enjoy yourself at the wheel, then this is where you have to come.
Overall
Whether you prioritise clever gadgetry, hi-tech engineering or sharp running costs in your luxury saloon, this improved MK5 model BMW 7 Series operates from an agenda that will certainly impress. Conservatively styled it may be: conservative in outlook it certainly isn't.
But then it couldn't afford to be in the face of rivals as good as the Mercedes S-Class, the Audi A8, the Jaguar XJ and the Lexus LS. At first glance, any one of these four might seem to be a more obvious luxury segment used car choice than this Seven. But to ignore this BMW and overlook its Rolls Royce-inspired driving experience would be to miss out on quite a treat. And quite a car.