In addition to common winter
breakdowns
such as batteries failing, our members report a variety of different problems when the temperature really plummets.
Here are some of the things to keep an eye out for, together with some fixes you can try at home yourself.
Frozen screenwash
Screenwash helps keep your windscreen clear – but when the mercury falls it's vital you use a quality screenwash that is effective down to -20C. Top up your filler bottle with neat solution – don't try and dilute it, and steer clear of ready mixed screenwash that won't give you the protection you need.
If the screenwash bottle is already frozen, you can try adding hot (but not boiling) water directly into it to thaw the solution.
If the washer jets have frozen, you'll just need to wait for the engine to warm enough to thaw them again. So always make sure you can clear your windscreen with other means before you set off. Remember the golden rule: never use hot water to de-ice a windscreen!
Frozen wiper blades
Wiper blades work particularly hard in the winter, especially as a result of gritted roads.
Before you start your car, check the wiper blades aren't stuck to the windscreen. If they are and you try to use them, you risk breaking the mechanism and even blowing a fuse – an easily avoidable problem.
DIY tip: if there's a risk of the wipers freezing, put a piece of cardboard between the blades and the windscreen overnight.
Frozen handbrakes
There's a DIY fix you can try here. Remove the caps from your car's rear wheels (if they're plastic and you can) and pour hot (not boiling) water from a watering can over the centre of the hub.
Repeat this as necessary to release the handbrake. But take care – water you use will likely freeze to the ground so be careful not to slip.
Frozen windows
Can't operate the windows? Once the engine has warmed up and while still parked, direct the air vents towards the windows and select the hottest temperature to get them opening and closing again.
Car lock frozen
If you've realised that your driver's side door is locked due to ice, don't panic and take these steps to fix the issue.
In your emergency winter breakdown kit, it is good to have some de-icer or WD-40 to help free the lock so you can enter the vehicle – and remove any other ice that is stopping you from opening the door.
If you do not have either of these items available, the best way to defrost it is to safely apply heat. You can either breathe on the lock – but if it is safe to use an extension lead and a hairdryer, then apply heat that way.
However, be careful not to put the hairdryer right next to the lock. Due to the intense heat, it could melt the plastic or damage the electronics within the door or lock.
While you are trying to resolve this issue, try to keep the key itself in a warm place, as it should help with any remaining ice within the lock itself.
Never use boiling water or scrape of the ice.
Winter driving advice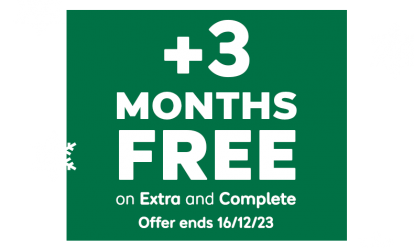 With 12 months of cover, new customers get an extra 3 months for free*.
*Added after 12 months, excludes Basic cover. New customers only. Ends 16/12/23, 7am