Each year, around a million vehicles are recalled in the UK for safety repairs.
The practice of recalling potentially thousands of cars can be very costly for a manufacturer, not to mention damaging for the brand's reputation. Who could forget the VW emissions scandal of 2015 when 8.5 million cars were recalled in Europe, costing the company around £12 billion?
Our comprehensive guide takes you through the process of car recalls and what you should do if your vehicle is affected.
Guide contents
---
Recalls can remain active indefinitely, but some of the latest higher-profile safety recalls in the UK to be aware of include:
Jaguar Land Rover: More than 44,000 vehicles have been called back after they were found to be emitting more carbon dioxide than previously thought.
Volvo: The Swedish carmaker is recalling 30,777 cars with diesel engines due to the possibility of small cracks on the inside of a rubber fuel hose.
Honda: More than 140,000 Hondas have been added to the Takata airbag recall, which has affected tens of millions of cars worldwide.
There have been some high-profile car recalls over the years. Here's a look at the biggest global recalls in history:
2013 Takata airbags – Faulty inflators expanding with too much force, endangering lives. 42 million cars recalled from around 20 manufacturers
1980 Ford – Vehicles shifted out of parking mode. 21 million cars recalled
1999 Ford – Fire risk from cruise control switch. 14.9 million cars recalled
2009 Toyota – Faulty accelerator pedal caused sudden acceleration. 9 million cars recalled
2016 Volkswagen – Software cheated emissions tests. 8.5 million cars recalled
1996 Ford – Fire risk from ignition switch. 7.5 million cars recalled
2012 Toyota – Faulty electric windows. 7.4 million cars recalled
1971 General Motors – Sudden acceleration caused by an engine mount issue. 6.7 million cars recalled
1981 General Motors – Rear suspension bolt defect. 5.8 million cars recalled
2014 Honda – Airbags not inflating properly. 5.4 million cars recalled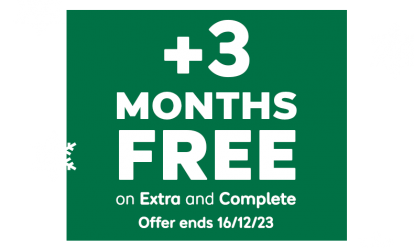 With 12 months of cover, new customers get an extra 3 months for free*.
*Added after 12 months, excludes Basic cover. New customers only. Ends 16/12/23, 7am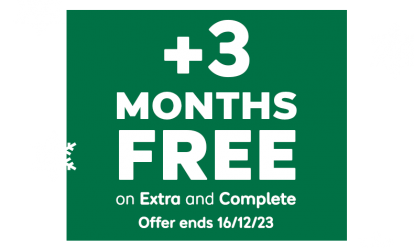 When a potential safety defect with a particular make or model of vehicle is detected, the manufacturer will issue a national recall so it can be fixed at no expense to the owner.
Car recalls are surprisingly common, and faults can range from simple software glitches to major safety issues such as the much-publicised Vauxhall Zafira fire risk.
In most instances, though, there's nothing as serious to worry about.
Recalls typically concern fuel, airbags, steering, brakes and seat belts but can affect any component or accessory.
If your car is recalled it will need to be checked by the manufacturer, usually at a local dealership.
When a manufacturer decides to issue a recall, it will contact the registered keepers of any affected vehicles using details provided by the Driver and Vehicle Standards Agency (DVSA).
It will generally contact owners by letter, although it could communicate by phone or email.
In its correspondence, the manufacturer will explain what the issue is, what repair work is required and who to get in touch with to arrange for any checks or work to be carried out.
In extremely rare cases, you may be asked not to drive the vehicle until it's been examined.
The letter should tell you how to proceed and give you a phone number to call so you can book an appointment and get your car seen to.
Generally, you'll be asked to take your car to your nearest dealer, and you shouldn't be charged for having the fault fixed. If the work is likely to take a long time, you should be provided with a courtesy car.
Many recalls are simply a precautionary measure in anticipation of a problem that might occur, so there's no need to panic that your car will suddenly fail if you don't take it in for repair straight away.
However, it's still important to get the fix done sooner rather than later if you have received a recall letter in the post.
RAC Comprehensive Car Insurance Plus has been given a 5 Star Rating by Defaqto. Get a quote online today.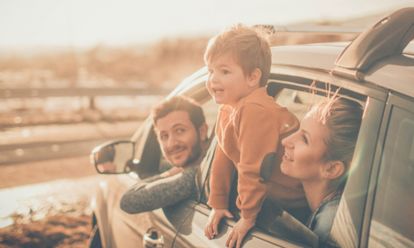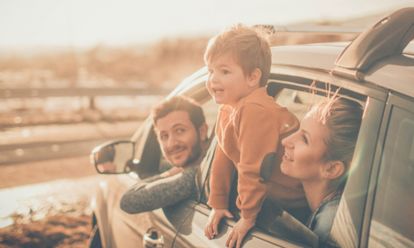 By law, you're responsible for ensuring your car is in a roadworthy condition, so ignoring a safety recall could land you in hot water with the police.
It could also affect any car insurance claim you make.
A collision found to have been caused by a mechanical fault that you've failed to have remedied despite a recall notice could invalidate your insurance.
Not only that, the car's value may be reduced when you come to sell it on.
If you're thinking of buying a second-hand car, it's worth checking to see if it has ever had a recall notice and whether there's any evidence that the fault was fixed.
If you buy from a dealer, they should have already checked for outstanding recalls before the car is sold.
However, if it's a private sale, there's a possibility that the owner could have ignored a past recall, so it's always best to do a background check before parting with your cash.
Go to the DVSA's Vehicle Recalls website and enter the make, model and year of the car to find out if any recalls apply.
For further piece of mind, you can also get a complete history check of a vehicle from the RAC.
If you discover a serious defect that affects the safety of your vehicle, you should report it to the manufacturer as soon as possible.
Examples include the airbag not deploying properly, an unsafe seat belt, a fuel leak or a fire hazard.
You can also report the issue to the DVSA.
To do this, you'll need to fill in a form giving details of the make, model, year and engine type of the vehicle, along with why you consider it to be defective and any photos you have to back up your evidence.
The vehicle can be recalled if it's found to be a serious safety issue.