Driverless cars
are coming: Many major car brands say that by 2020, driverless cars or 'autonomous-drive cars' will be freely available in UK showrooms, with some mainstream brands planning to roll out models with driverless tech even sooner – potentially before the end of next year.
There are a handful of autonomous cars available today, however, they are not completely 'self-driving'.
We take a look at where the technology currently stands and reveal five of the most advanced self-driving cars currently on sale – the cars you genuinely take your mum out in and exclaim, "look – no hands!".
1. Tesla Model S
The all-electric Telsa Model S easily became the most advanced autonomous car on sale at launch – all models have, via an automatic over-the-air update, now been equipped with Autopilot. This brings self-driving functionality to all Model S, free of charge.
It works at motorway speeds and, if you take your hands off the wheel, will automatically steer the Tesla EV to keep its position in the middle of the lane. Autonomous cruise control will also slow you down if the car in front changes speed – and it will even change lanes hands-free. All you have to do is turn on the indicator.
It doesn't yet work quite as seamlessly as a fully self-driving car, but at launch, it was the closest we've yet got – and as Tesla is pioneering this technology, you can be sure the firm has plenty more up its sleeve to roll out soon.
2. Mercedes-Benz E-Class
Mercedes-Benz offers a Drive Pilot feature as part of the Driver Assistance package on the all-new E-Class. Bringing autonomous technology to the sub-£40,000 executive car sector, the suite of tech here is as advanced as the Tesla Model S Autopilot tech.
The new E-Class can keep its position in a motorway lane at speeds of up to 130mph – and at speeds of up to 80mph if it's following another car but no lane markings are present – and will, like the Tesla, automatically change lane if you indicate.
Mercedes-Benz won't let you keep your hands off the wheel and let the car self-drive for long though: after 30 seconds, a warning will sound and, if you don't put your hands back, the car will start to pull over and come to a halt. We're sure it won't be long before this cautious safety measure is pegged back though.
The technology is exciting, but do you trust it enough to close your eyes? One in four people said they would "happily nod off" in a driverless car.
​Find out how much your car is worth with the free car valuation tool at RAC Cars.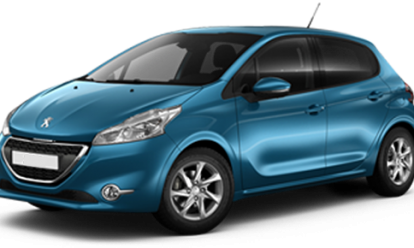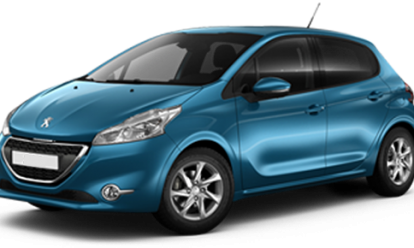 The all-new BMW 7 Series is the firm's most tech-packed car ever and the closest thing to a driverless car BMW has produced yet. It includes a headline-grabbing all-new feature: Automatic Parking. which allows the 7 Series to park itself, even when there's nobody in it.
Set the car up within the vicinity of the bay or garage you want to park in, then get out and hold down a button on the keyfob: the car will magically drive itself forward (instantly stopping if you release the keyfob). Ideal, says BMW, for those with tight garages, but in the future, could this be a feature that allows you to park at the entrance to a car park and walk off as your BMW drives away and parks itself?
4. Nissan Qashqai Piloted Drive
The Nissan Qashqai Piloted Drive isn't on sale just yet, but it's coming soon: in 2017, the Japanese firm will be selling a UK-built Qashqai fitted with the first Piloted Drive system in Europe. This will be one of the most advanced self-driving features we've yet seen on a best-selling car, making it the closest thing to a driverless car being available on the 'mass-market'.
The system will actively respond to its surroundings, promises Nissan, steering the vehicle in response to what it senses. In heavy traffic, the driver will be able to sit completely hands-off and let the car do the hard work, before taking over when speeds rise. This is just the start too, says Nissan: the speed range and abilities of the self-driving tech will grow with every coming year…
5. Ford Focus Active Park Assist
You can, in a sense, already buy an autonomous self-driving car and you don't have to pay a fortune for it. Mainstream models such as the Ford Focus offer advanced Active Park Assist systems, that make parallel parking child's play: simply drive past a space, press a button, operate the pedals and the car will do the rest steering you neatly and accurately into the parking bay.
If you've never experienced it before, it's amazing to watch the steering spin around with no hands on it, accurately parking the car in the bay with immense accuracy. Proving how quickly autonomous self-driving technology becomes commonplace though, this is almost mainstream technology now – such is the pace of change in the high-tech world of autonomous cars.