Commercial Breakdown Cover For Fleets
When your vehicles break down, you'll be reassured to have Britain's most experienced breakdown provider on hand. Our bespoke solutions and outstanding service bring together the expertise of 1,500 Patrols, the latest diagnostic technology and highly skilled contact centres to help fix more vehicles at the roadside. Whether you are operating cars, vans, trucks or HGVs, you can count on the right cover to safeguard a large, complex business and minimise disruption.
Breakdown cover for cars, vans, trucks and HGVs
Our vans carry over 500 parts and tools to get your fleet back on the road faster
We fix 4 out of 5 vehicles at the roadside in just 30 minutes on average
Innovation in diagnostics and fuel, battery and tyre solutions
Comprehensive data and reporting on your fleet
UK, Ireland and European cover options
25 years of HGV breakdown service
The UK's first established breakdown provider since 1897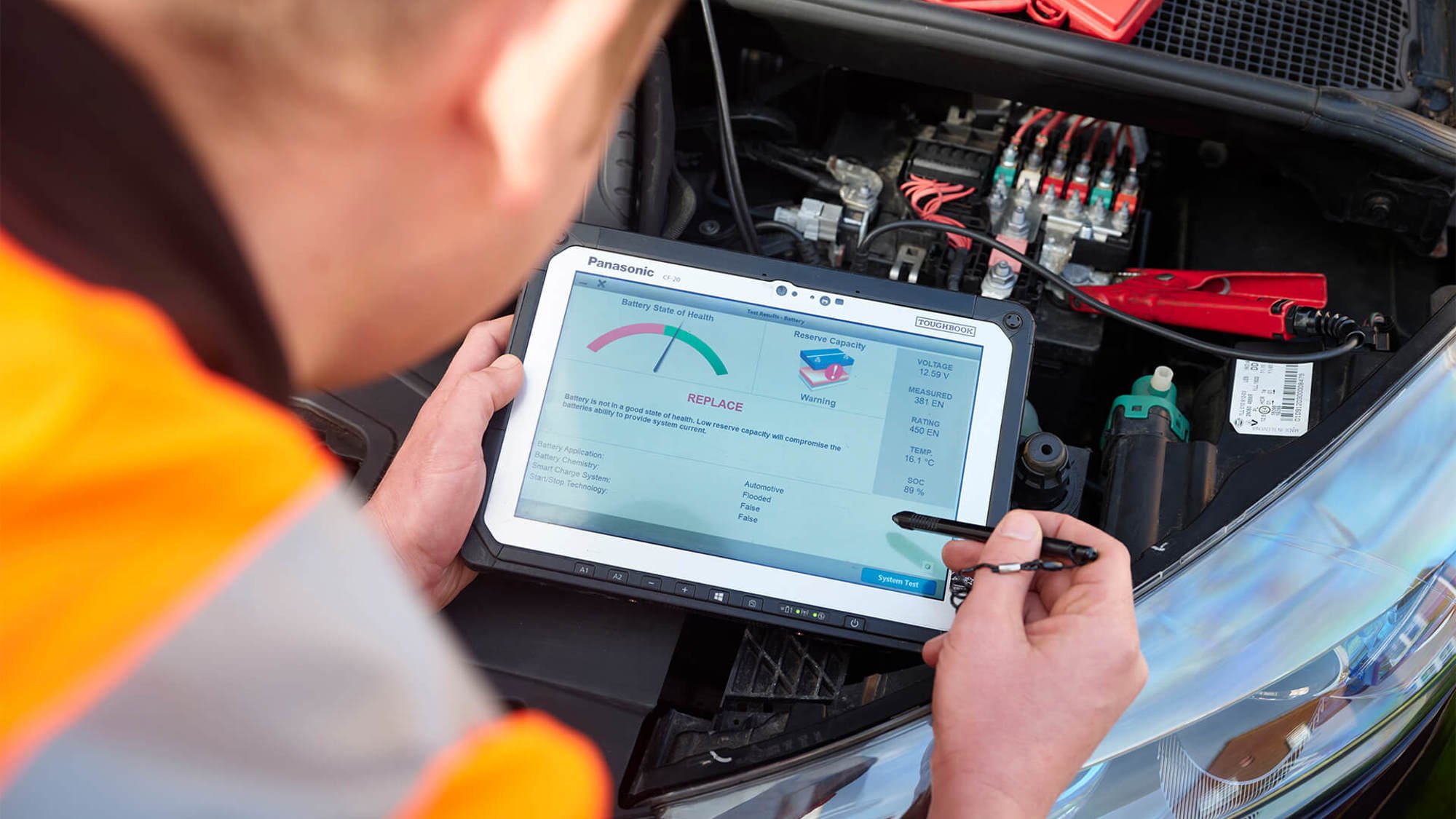 RAC have dedicated tyre and fuel patrols where you need them
RAC Tyre Patrols
We have dedicated Tyre Patrols strategically placed in high density breakdown volume areas. They support drivers at the roadside when a spare wheel is not available, and are able to provide a mobile tyre fitting service. This has proven very successful in keeping businesses on the move and avoiding further vehicle downtime.
RAC Fuel Patrols
We operate 29 branded, fully qualified mobile Fuel Patrols across the UK, which follow manufacturers' guidelines and technical specifications to provide a fast and efficient service. This helps to ensure that vehicles are back on the road within the same day, avoiding wait times at the garage and what can often be high costs.
RAC patrols carry a universal spare tyre to keep you on the road
Following CO2 emission legislation, manufacturers removed the spare wheel out of new models to decrease vehicle weight - and ultimately its emissions. So breaking down as a result of a puncture could be a real inconvenience to the business.
We can now replace a wheel with our innovative 'multi-fit wheel', allowing the driver to take their vehicle to a replacement tyre outlet and continue their journey with minimal disruption.
Wheel and tyre faults are the single biggest category of Breakdowns that RAC attends due to these manufacturing modifications. All our Patrols carry this multi-fit wheel to help customers with a missing or flat spare wheel and double punctures. It fits 45 of the top 50 vehicles that result in the highest 'puncture, no spare' related recoveries.
For a quote or more information, call 0330 159 8789 or request a call back
Business Breakdown cover levels
There are a number of different cover levels and options with RAC to keep your business on the move, and we'll explain what they mean below:
Roadside
This is a standard feature of our breakdown service. If we can't fix your vehicle at the roadside we'll tow you up to 10 miles to your destination of choice. With RAC Business Breakdown you can also choose to include full recovery (see below).
At Home
Many breakdown services don't cover your commercial vehicles at home or company locations. We make sure that you can get the benefit of an RAC patrol wherever you are, so if you break down within a mile of your registered address, we've got you covered.
Recovery
Choosing recovery means if we can't fix your vehicle at the roadside, we'll take you and up to 7 passengers (more if it is specialist Minibus Cover) to your chosen destination anywhere in the UK. This could be your preferred garage or maintenance partner, or your registered business address.
Onward Travel
In the unlikely event we're unable to fix your vehicle the same day we'll give you a replacement car or van for up to 2 days or provide overnight accommodation or cover alternative travel costs.
Van Lite
With Van Lite cover, you'll get all of the benefits of Roadside and At Home cover, plus if your vehicle goes to a garage, we'll reimburse you for the cost of a taxi ride up to 20 miles. So you'll never be left stranded.
Van Total
With Van Total cover you'll get all of the benefits of Roadside, Recovery and At Home cover, plus Onward Travel including van-for-van replacement if your vehicle needs to go to a garage.
European
With RAC Business European Breakdown cover, English speaking incident managers are on hand 24/7 to help you if you break down. From fixing your vehicle at the roadside, towing it to the nearest garage for repair, or returning it back to the UK.