Driving advice for every country in Europe
From required documents to European breakdown cover and vehicle accessories, find all the up-to-date driving laws and advice for every country in Europe in our travel guides.
Driving in Iceland
Population: 340,000
Area: 103,000 square kilometres
Currency: Icelandic Krona - ISK
With its glaciers, geysers and waterfalls, Iceland boasts some truly spectacular natural wonders. Driving is a wonderful way to experience them at your own pace – and you might even be lucky enough to catch the Northern Lights illuminating the skies above.
But if you're planning a road trip around Iceland, it's essential you're fully prepared ahead of time as driving there has many differences to the UK.
To make your visit as safe and effortless as possible, we've put together a guide to everything you need to know before you go, from required documents to rules of the road.
Driving a rented vehicle? Jump to the advice for driving a hire car in Iceland section.
RAC offers travel insurance. Cover will include medical expenses, baggage, personal money and belongings, among many other benefits.
Things to take when driving in Iceland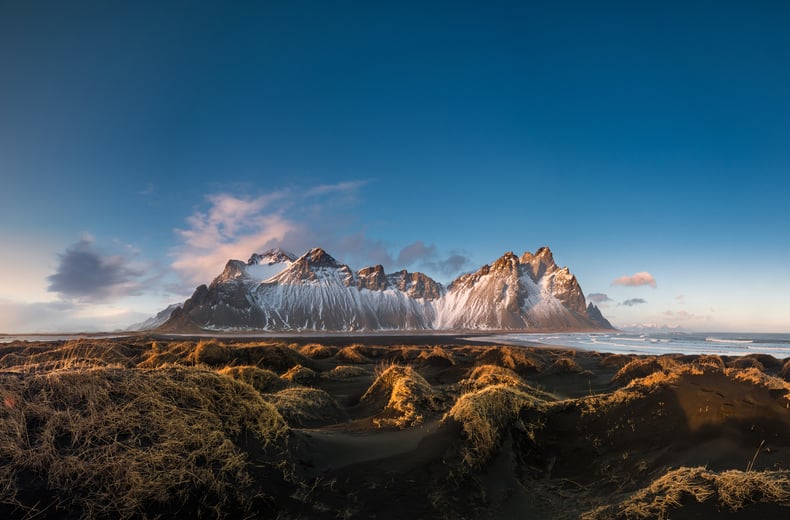 Documents for driving in Iceland
A valid, full UK driving licence (you must also be 18 or over)
Your motor insurance certificate
The V5 registration document for your own car or the hire car paperwork for a rental
Do I need an insurance green card?
From 2nd August 2021, drivers will no longer require an insurance green card for taking their vehicles to Iceland.
Packing checklist for driving in Iceland
Aside from the documents above, there are some legally-required items you must bring with you to drive in Iceland.
Unless your headlights can be adjusted, it's a legal requirement to carry headlamp converters (stickers for your headlights when driving on the right, so your lights don't dazzle motorists coming the other way).
A warning triangle is also compulsory to carry in vehicles in case of a breakdown.
It's also recommended to have:
Spare bulbs for your car's external lights
A fire extinguisher
A first-aid kit
A reflective jacket
You can pick up all the car kit you need from RAC Shop.
Rules of the road in Iceland
In Iceland, you drive on the right and overtake on the left. Vehicles from the right, buses and emergency vehicles have priority
Wear a crash helmet if you're riding a motorcycle
Use dipped headlights day and night, all year round
Horns may be used when overtaking or in cases of immediate danger
There are no motorways in Iceland, so no tolls to pay
If you meet another car on a rural road, you must reduce speed to avoid windscreen breakage that can result from flying gravel and stones
If you're caught committing a motoring offence while driving through Iceland, you could be given an on-the-spot fine. Penalties range from 2,500 ISK (about £14) for a parking offence to 160,000 ISK (around £880) for driving under the influence of alcohol
Seat belts should be worn in all seats where a belt is available
Children under the age of 3 must be placed in an approved restraint adapted to their size. Children over 3 and under 150cm in height must use a suitable child restraint
The drink-drive limit for all drivers is 0.05%. Random breath testing and blood testing in hospital may be carried out
Icelandic speed limits
The speed limit is 50km/h in built-up areas. On open roads, the maximum speed allowed depends on the type of road surface – on gravel the limit is 80km/h, while on asphalt it's 90km/h.
Other things you should know when driving in Iceland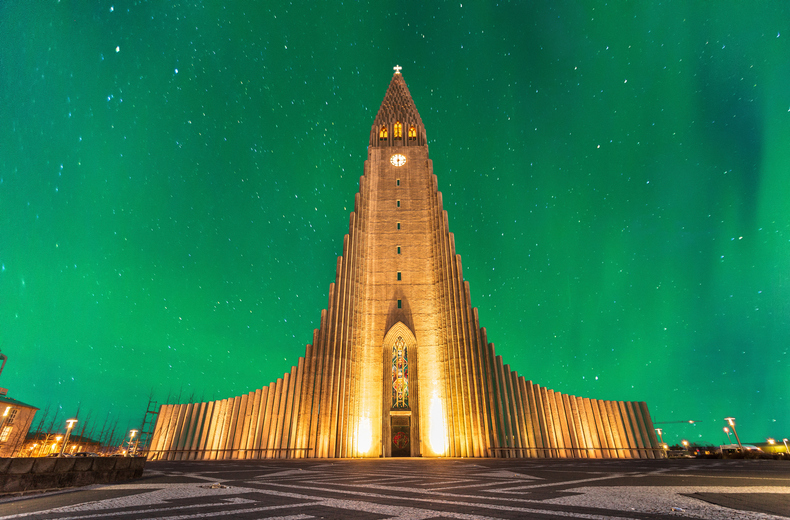 From October to May, much of the road network is unusable because of heavy snow, and some roads are only passable in a 4x4 vehicle
To protect Iceland's flora and fauna, it is against the law to drive outside marked roads or tracks. This regulation is strictly enforced
Unleaded petrol and diesel are readily available, but you can't get LPG. Many petrol stations in Reykjavik and other cities have automatic pumps that are open around the clock
​Parking can be limited in built-up areas, with restricted zones signposted. Cars parked illegally may be towed away by the police
In an emergency
112 - Here's a really important bit of knowledge; you can dial 112 from anywhere in Europe and an operator will connect you to an emergency service in the country you're visiting.
Operators can answer your call in their native language, English or French.
Driving a hire car in Iceland
Not all of the information in the guide above will be relevant to those looking to rent a hire car in Denmark.
Though it might be a good idea to read through everything anyway, here are the most important things to know for drivers of rental vehicles:
Rental information
The minimum age to hire a car is 20, although this may vary depending on the vehicletype
You need a full, valid UK driving licence and usually a second proof of ID (passport)
Car rental companies ask that you have held your licence for a minimum term of 1 year
Most companies require you to use a credit card for deposit
You may not be able to drive outside of Iceland unless planned in advance - check with your hire company first
Make sure you get car hire excess insurance before your trip to protect yourself from unexpected costs. It's almost always cheaper to do this with a separate insurer and in advance
Hire car driving tips
Icelanders drive on the right and overtake on the left - the opposite to the UK
The national speed limit in Iceland 50km/h in built-up areas. On open roads, the maximum speed allowed depends on the type of road surface – on gravel the limit is 80km/h, while on asphalt it's 90km/h.
Dial 112 in an emergency
It's compulsory to wear seat belts in the front and rear seats
The blood alcohol content limit for drivers of private vehicles is 0.05%. That's lower than the 0.08% in England Wales and Northern Ireland, but the same as Scotland.
Driving in Iceland FAQs
Is it safe to drive in Iceland?

Iceland is known for its harsh climate, and driving can be hazardous, particularly in winter, so make sure you're well prepared. Take extra care once you get out of the towns and cities as most of the roads are gravel and dirt and many are narrow and winding. But the bonus is that you won't encounter many other vehicles.

The weather can change rapidly, so if you plan to drive to the remotest parts of the country, check with the Icelandic Road Administration (Vegagerdin) for the latest road conditions.

In rural areas, it's all too easy to get distracted by the stunning scenery but watch out for farm animals wandering into the middle of the road.

Can you drive in Iceland with a UK licence?

Yes. You can legally drive in Iceland with a full and valid UK driving licence. In addition to this, International Driving Permits are recognised but not required.

Do I need a green card to drive in Iceland?

Like the UK, Iceland is a member of the Green Card System, a Europe-wide scheme that allows countries to recognise foreign vehicle insurance policies of visiting motorists.

UK motorists are no longer required to carry a green card to drive in Iceland, but you should check that your policy will cover you in all countries you plan to visit before setting off.

What side of the road do they drive on in Iceland?

As in most European countries, motorists drive on the right-hand side of the road in Iceland.

Can I drive my car in Iceland?

You can in theory, but most people choose to fly and hire a car once they get there as it's much easier. Driving your car to Iceland from the UK involves catching a ferry from Denmark.

Saying that, if you want to take your time and avoid the stress of the airport, it can be an enjoyable European adventure.

If you are taking your own car, it's important you have all your essential documents to stay legal on the roads, as well as all the required items needed for your journey, such as a warning triangle and headlamp converters.

What age can you start driving in Iceland?

To legally drive in Iceland, you must be 17 years or older and in possession of a full valid driving licence. To hire a car, you must be at least 20 years old.

Do I need winter tyres to drive in Iceland?

Yes, you must use winter tyres on roads affected by ice and snow. This rule is generally enforced from 1 November to 15 April, but exact dates can vary each year. Snow chains and studded tyres can also be used.
Due to the harsh conditions, some inland roads are completely closed to vehicles in the winter.
UK Government travel advice
---
Information in this guide is subject to change