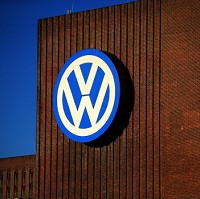 Volkswagen is rolling out a new set of engines to replace the current 1.6-litre and 1.4-litre motors.
The new 1.5-litre engines are aimed at meeting tougher emissions standards set to become law in four years' time.
VW's new turbocharged 1.5-litre petrol engine will debut in the company's upgraded Mk7 Golf before 2016 is finished.
It will eventually take the place of the 1.4-litre TSI turbocharged motor now being used in the Skoda Octavia, VW Golf and others.
Around 12 months after the new petrol engines are introduced, the new diesel motor will be fitted first into the Audi A3, replacing the 1.6-litre motor.
It is also expected to feature in the Mk8 Golf in two years' time rather than the Mk7 model.
It is thought the A3 and Golf's new engine fittings will be close to the dimensions of current motors, so should be able to slot in seamlessly.
Copyright Press Association 2016. Motoring News articles do not reflect the RAC's views unless clearly stated.