Millions of old, polluting cars are being 'dumped' on developing nations, according to a UN report.
Some 14 million 'dangerous and dirty' motors were exported from Europe, Japan and the US between 2015 and 2018, with four out of five sold to poorer countries and more than half sent to Africa.
Up to 80% of the vehicles failed to meet safety and environmental standards in their exporting countries. Meanwhile, regulations for importing cars in the majority of 146 countries studied were "weak" or "very weak".
Those behind the report at the UN Environment Programme (UNEP), are calling for tougher regulations from importers and exporters.
Inger Andersen, Executive Director of UNEP said: "Developed countries must stop exporting vehicles that fail environment and safety inspections and are no longer considered roadworthy in their own countries, while importing countries should introduce stronger quality standards."
There's never been a greater need for stricter health and safety measures, as car ownership is on the rise across the world. There are an estimated 1.4 billion cars on the road, a number that's expected to reach 2 billion by 2040.
An inspection of 160 vehicles being exported to Africa in December 2019 found the average car sent to the continent was 18 years old.*
Although 93% fell into the Euro 3 emission standard (cars newly registered from 2001) or below – only 7% had a Euro 4 or higher standard (newly registered from 2006).
Of the petrol vehicles tested, 20% had a problem with the emissions control system, including nine vehicles that had their catalytic converters removed – the parts often contain valuable metals.
A further one in eight vehicles had missing or faulty airbags, with these safety features typically sold on the black market.
The Netherlands minister for the Environment called for "cooperation between European and African governments, to ensure that the EU only exports vehicles that are fit for purpose, and compliant with standards set by importing countries."
Rob de Jong from UNEP said: "On one hand, I think it's unethical that these developed countries export vehicles that are not roadworthy on their own roads. On the other hand, why have the importing countries been waiting so long to put in place some minimum standards?
"So, I think the onus is not only on the exporting country, it's really a joint responsibility."
Read the Global Trade in Used Vehicles' report.
---
*Inspection by the Human Environment and Transport Inspectorate (ILT) in cooperation with the Netherlands Vehicle Authority (RDW)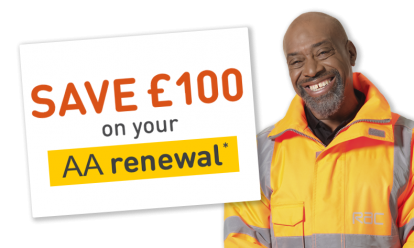 Save £100 on your AA renewal when you switch to a 24 month RAC Breakdown Cover plan. Join the UK's best breakdown provider as voted by Auto Express drivers 2021.