The Advertising Standards Authority (ASA) is to issue new guidance to dealers, after it emerged some used car owners could be due full refunds on mis-sold vehicles.
A City lawyer claims many second-hand car owners could be entitled to enormous payouts due to misleading advertising and sellers failing to disclose full ownership details.
Damon Parker, head of litigation at Harcus Sinclair, said any buyer who has been mis-sold a vehicle in this way could have a case under consumer protection legislation.
READ MORE: UK new car market declines as Europe picks up slack or How to write a used car advert
In the most serious cases uncovered, customers were found to have purchased cars in the belief they'd had just 'one careful owner' when in reality they had been used by multiple drivers.
Mr Parker says buyers could receive between 25% and 100% of the price paid if sellers are found to have violated the Consumer Protection from Unfair Trading Regulations 2008.
He added 200 buyers had already come forward over the past week, reporting they had potentially been mis-sold their cars.
The ASA has since said it will be sending strict warnings to car dealers and manufacturers – outlining the information that must be included in the sales process, particularly in alerting drivers to a car's history if it's been used as a rental.
The ASA had previously criticised Fiat Chrysler Automobiles UK and Glyn Hopkin dealers in Chelmsford and Romford for advertising cars online without informing customers they were ex-fleet.
Society of Motor Manufacturers and Traders (SMMT) chief executive Mike Hawes said a few simple steps can be taken in order to ensure a vehicle isn't being mis-sold.
Carrying out all the "relevant background checks" is key, including reading through a car's log book, having the MOT history verified and looking up the car on the DVLA's vehicle information checker.
He said: "Ex fleet vehicles can be a great used car choice if, as with any other vehicle, it can be demonstrated they have been maintained and serviced properly and offer good value for money.
"We advise every consumer to carry out all the relevant background checks before committing to buying a used car.
"Simple steps such as checking the log book, using the DVLA's vehicle information checker and verifying MOT history can all offer peace of mind to car buyers."
The RAC has plenty of advice on effective car maintenance including 14 ways to make your car last longer.
Copyright Press Association 2018. Motoring News articles do not reflect the RAC's views unless clearly stated.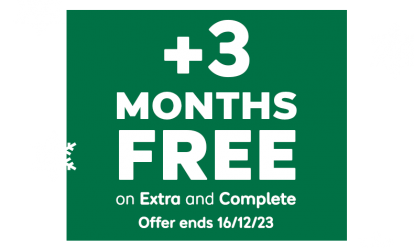 With 12 months of cover, new customers get an extra 3 months for free*.
*Added after 12 months, excludes Basic cover. New customers only. Ends 16/12/23, 7am.