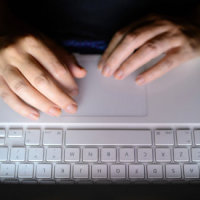 Motorists are being advised to turn to old-fashioned crime prevention measures in a bid to thwart increasingly sophisticated car thieves.
The advice comes as new figures suggest that thieves hacking into luxury cars' security systems or cloning the fobs of keyless 4x4s have helped drive an 8% increase in vehicle theft.
Some 81,000 vehicles were stolen in 2015 and last month a fleet of two-dozen luxury cars - taken from the UK - were recovered after being traced to Uganda, according to reports, having been taken to Africa through Europe and the Middle East.
BMW X5s and X6s, as well as Range Rovers and Land Rovers, are among the cars most commonly being targeted by tech-savvy thieves, the reports also suggest.
Many have been taken by thieves using computers to hack into security systems, capture key data and start the engines.
Manufacturers have been attempting to combat the hackers by introducing various electronic fixes.
But experts say drivers can take other measures - such as parking in secure locations or investing in steering locks - to help stop their vehicles being targeted.