Monday 19th September is the date of the Queen's funeral – and petrol stations at supermarkets across the country will be closed for most of the day as a mark of respect.
Four leading supermarkets Tesco, Sainsbury's, Asda and Morrisons have announced that they will close all forecourts on Monday – but some will reopen some after 5pm.
Customers are advised to check before setting off on a journey on Monday to see if their local station will reopen. In the UK, around one in five fuel stations are operated out of a supermarket.
Many of the fuel stations that will reopen will be self service only at Tesco stores.
Morrisons have told customers that its stores will be closed all day on Monday, but that many of its fuel stations have different opening hours, and some will reopen in the evening and offer 'essentials' to customers.
However, the majority of its fuel stations have different opening times so drivers have been urged to check if local ones are open on the company's website.
Sainsburys have said something similar – and some stations will be open from 5pm to 10pm.
Regarding independent fuel stations, many are expected to close or partially close – and drivers are advised to check their websites for the latest updates.
RAC fuel spokesman Simon Williams said: "With many supermarket forecourts closed until the evening on Monday, our advice to drivers needing to refuel is to seek out a good value independent filling station that's choosing to stay open, or top up over the weekend instead."
Major fuel retailer Shell have announced that its company-owned stations will close between 10:30am and 1pm.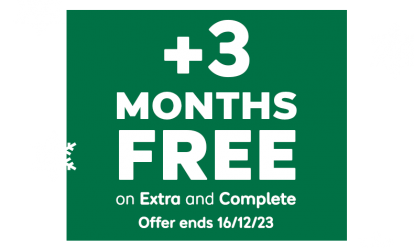 With 12 months of cover, new customers get an extra 3 months for free*.
*Added after 12 months, excludes Basic cover. New customers only. Ends 16/12/23, 7am