Fewer than 7% of car thefts reported to the police result in anyone being charged, with 69% dropped because no suspect can be identified.
Data released by 39 police forces in response to a freedom of information (FOI) request show, between 2019 and 2022, just 6.7% of the 396,000 reported car crimes (car thefts, thefts from a vehicle, and interference with a vehicle) resulted in anyone being charged.
Data was extracted from an FOI request to the Home Office, which covered all territorial police forces in England and Wales. Greater Manchester, Humberside, Staffordshire, and the West Midlands failed to respond to the FOI, which means the true scale of the UK's car crime problem could be far higher.
Dash camera specialist Nextbase, which submitted the FOI, claims a lack of video evidence is one of the key reasons why the police are unable to identify the criminals behind the wave of car crimes.
As a result, a new generation of car thieves are getting away with tens of thousands of cars and car parts every year.
Nextbase also surveyed 2,000 drivers in the UK to understand what security measures are being used to combat car thieves.
Roughly half of drivers (51%) rely on their car alarm, while 25% says they park their vehicle in a place where it is visible from their home. 23% keep their keyfob away from windows or doors to prevent it being cloned, while 17% have a dash cam and 16% use a steering lock.
Just 6% of respondents to the survey said they do not take any measures to keep their car safe.
Common tactics used by thieves includes hacking keyless technology-enabled vehicles and stripping cars of their parts while on the roadside or left in a car park.
By parking in well-lit areas, using steering wheel locks, and not leaving valuable items visible in the car, you can reduce the risk of becoming victims of car crime.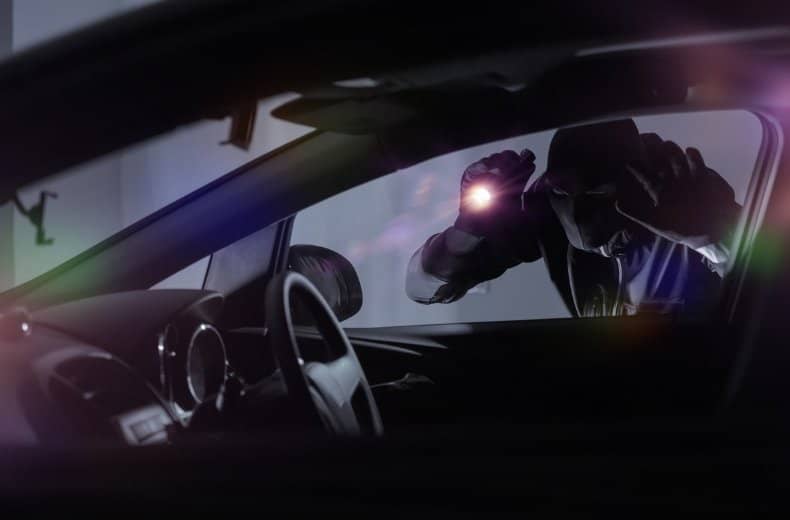 "The image many people have of car thieves breaking windows and hot-wiring cars is totally out of date," says car hacking expert and chief technology officer at automotive security software company Canis Automotive Labs, Dr. Ken Tindell.
"With the latest theft techniques the criminal can relay the wireless messages from the driver's key fob all the way to the car - telling it to unlock itself and deactivate its immobilizer. Or they clone a key fob to tell the car that the thief is the legitimate driver.
"These techniques can let the thief drive away in seconds, without raising any alarm, before a car owner would have any idea what was going on."
What do you make of the statistics? Have you had any horror stories yourself? Leave your comments below.
Breakdown cover from just £7.95 a month*. Plus up to £150 of driving savings!