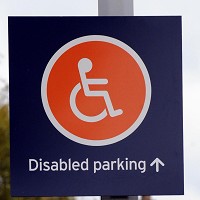 Disabled drivers will be among the biggest beneficiaries of a new £3.9 million Government funding package aimed at improving transport access.
The plan, which Transport Minister Baroness Kramer announced on Monday, will also bolster green transport schemes.
Older and disabled motorists heading to any of a dozen mobility centres will find these units upgraded to support them. The package will also fund fresh car club backing and an electric bicycle sharing trial scheme.
In addition, it will finance a new initiative to increase the amount of children who walk to school, as well as improving "door-to-door" journeys.
A total of £1.2 million will be poured into the mobility centre improvements. This will help them address growing demand for support and tips especially for older and disabled motorists and their passengers.
More than £1 million is being earmarked for a Living Streets campaign to raise to 55% the amount of children aged between five and 10 walking to school.
Children will be taught safety awareness and be offered the chance to log their journeys to school.
Another £1 million will support raising the number of car club schemes nationwide to 15. This will give motorists the chance to share a vehicle without needing to have one themselves - reducing the amount of journeys.
A total of £700,000 will be made available to offer tourism destinations, cities and countryside areas the chance to stake their claim for a share of a kitty funding electric bike-share initiative trials.
Copyright Press Association 2015