A legal loophole enabling drivers to escape prosecution for using a mobile to film or take photos will be closed, the Government has announced.
Currently, drivers caught using a device without "interactive communication" can argue they are driving without due care and attention – a charge that carries a lesser penalty than the six points and £200 fine for mobile phone use.
The Department for Transport (DfT) will update the law to prevent hand-held phone use in any capacity while driving.
Earlier this year Ramsey Barreto successfully appealed against a conviction for filming the scene of a crash while driving, after his lawyers argued the more serious offence only relates to using a phone for "interactive communication".
The announcement from Transport Secretary Grant Shapps, comes after a Transport Committee report urging the Government to tighten up legislation in line with modern mobile use.
Speaking to the committee in June, Nicholas Lyes, head of roads policy at RAC, said: "The penalties are important, yes, but enforcement is the key. There is an area of campaigns and education that needs to be put into the mix as well."
He added: "The key issue for drivers is how they can disconnect themselves from their phone as soon as they get into the vehicle.
"Something is switched and your phone becomes something you forget about for however long you are driving. We are nowhere near that."
Mr Shapps said: "Drivers who use a hand-held mobile phone are hindering their ability to spot hazards and react in time – putting people's lives at risk."
In 2018, there were 683 casualties on UK roads – including 29 deaths and 118 serious injuries – in crashes where a driver using a mobile was a contributory factor.
The committee also recommended that ministers should consider a ban on hands-free use, but the DfT said there are no plans to introduce such a measure.
RAC road safety spokesman Simon Williams warned that tightening the rules on phone use is "only as powerful as the level of enforcement".
He added: "In the absence of technology being used to catch offenders, the decline in the number of road police officers means there is a much lesser chance of being caught in person today than there was 10 years ago."
The DfT expect proposals to be in place by Spring 2020.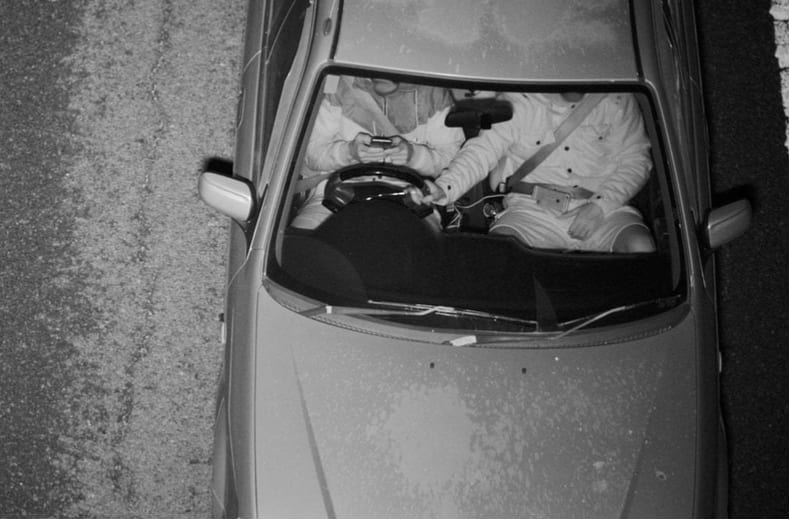 Authorities in Australia believe they may have found a way to catch offending motorists, with the introduction of a high-tech camera system (above) aimed at catching drivers using their phones.
The system has caught as many as 400 offenders a day during a recent trial run in Sydney, New South Wales. It works like a speed camera but can detect and capture motorists on their phones.
Copyright Press Association 2019. Motoring News articles do not reflect the RAC's views unless clearly stated.
Breakdown cover from just £7.95 a month*. Plus up to £150 of driving savings!