Image: West Midlands Police
A lorry driver who killed a doctor in in a fatal collision has been jailed for 21 months after he failed to see the cyclist from behind his cluttered dashboard.
Robert Bradbury, 50, was made aware of the dangers of his tray-table months before hitting the 32-year-old.
Birmingham Children's Hospital doctor, Suzana Bull, was travelling in a cycle lane 3 metres away, in bright pink clothing before dying at the scene in Edgbaston, Birmingham, on October 9, 2017.
Bradbury had described the incident as 'six of one and half a dozen of the other' while a judge at Birmingham Crown Court said the lorry driver didn't believe he was to blame.
Judge Paul Farrer QC said: "Dr Bull was cycling in a dedicated cycle lane. She cannot be criticised."
The jury were unable to reach a verdict on a charge of causing death by dangerous driving and took 13 hours to find Bradbury guilty of causing death by careless driving.
Bradbury has also been given a 34-month driving ban. The driver's former employer, Coleshill-based S&J Transport, who admitted failing to discharge a duty, an offence under the Health and Safety at Work Act, were fined £112,500 and ordered to pay £3,000 in costs.
The event has brought into focus issues around dashboard clutter, and how it can present a serious danger when it obstructs your clear view of the road.
The judge said: "S&J were aware that several of their drivers were driving with these tables in place.
"In that knowledge, the company failed over a significant period of time."
An inspection on April 25, found Bradbury's tray to be a hazard and yet it was still seen on April 28 on an ANPR camera.
Bradbury told the court he had installed the tray "Just so I could be one of the lads. They all had one so I got one."
"My gaffer at the time drove with one in. Nobody said anything to me about it."
A sat-nav, ornaments and fan were found on the tray-table.
PC Mark Crozier, from the Serious Collision Investigation Unit, said: "The junk he accumulated on his dashboard contributed to the fatal collision.
"Both Bradbury and his employer knew his view would be impaired, but both their complacency and total lack of regard for the law were the overriding factors that led to the tragic death of Dr Suzanna Bull.
"I hope this sends a serious message to all road hauliers and drivers to review their vehicle checking processes as the safety of all road users is and always should be a priority."
Judge Paul Farrer said Dr Bull was a "bright, enthusiastic and competent young woman."
He added: "She had a bright future ahead of her, and her family have been left devastated by her loss.
Suzanna Bull's father described his reaction to the verdict: "My grief has become marked with great disappointment because this trial has not resulted in satisfaction for the family."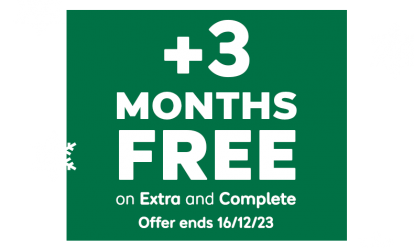 With 12 months of cover, new customers get an extra 3 months for free*.
*Added after 12 months, excludes Basic cover. New customers only. Ends 16/12/23, 7am