The Highway Code will be updated later this year to include specific guidance on driving on
smart motorways
, including the controversial all lane running schemes where there is no longer a hard shoulder.
The updates will include clearer advice on how and where to stop in an emergency, including the importance of not driving in a lane that has been closed with a red X sign displayed and, for the first time, emergency refuge (SOS) area signage.
There will be new guidance on the use of variable speed limits to manage congestion. Plus, information will be included on how safety cameras are used to ensure compliance with speed limits and lanes closed with a red X, including the hard shoulder.
The Government has been under pressure to either scrap all lane running smart motorways or drastically improve their safety following a number of deaths.
On stretches of smart motorway the hard shoulder is either permanently or temporarily used as a live lane to improve traffic flow. But drivers can be left stranded if they break down or have an accident too far from a junction or an SOS area.
Here, their safety is dependent on both the 'red X' being activated to close the lane, and also on drivers obeying the warning signs by changing lanes.
Jeremy Phillips, Highways England head of road safety, said: "The updates to The Highway Code will help everyone who uses our busiest roads.
"Thanks to the input from road users, we have been able to produce clearer guidance on how to use our motorways and major A-roads, which will make journeys even safer."
Smart motorways – what are they and how do you use them? | Video guide
The updated Highway Code will include the messaging used in Highways England's "Go left" campaign launched in March, which intends to make drivers more confident about what to do if their vehicle breaks down.
The improved guidance also addresses key factors that contribute to safety-related incidents, including driving while tired, unroadworthy vehicles, unsafe towing, tailgating and driving through roadworks.
A total of 33 existing rules will be amended. Two new rules – 'Emergency areas' including an image of layout and a diagram of the signing and 'Place of relative safety' describing safer places to stop in a breakdown or incident – will be introduced.
Highways England says there will also be a number of amendments made to the additional information in The Highway Code and its annexes.
What do you think about the changes that have been made to the Highway Code? Let us know by leaving a comment below.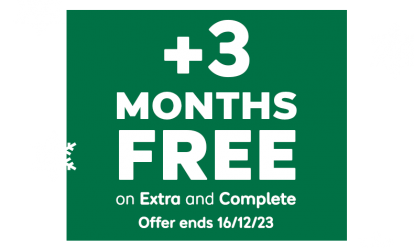 With 12 months of cover, new customers get an extra 3 months for free*.
*Added after 12 months, excludes Basic cover. New customers only. Ends 16/12/23, 7am