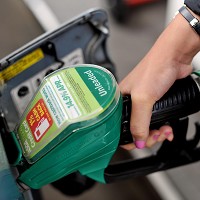 Freezes to fuel duty have not stopped motorists worrying about the cost of filling up their cars, a survey by British Car Auctions (BCA) reveals.
When asked about driving costs more than 70% of those polled said fuel prices are their number one concern, despite figures from the AA showing that the cost of petrol has fallen over the past 12 months.
Road tax was the second biggest concern for motorists - with insurance, maintenance and parking charges rounding up the top five worries for drivers.
"With nearly three quarters of respondents to our survey using their car every day, clearly every aspect of the cost of motoring is a worry," said Tim Naylor, editor of the BCA Used Car Market Report.
"The reality is that fuel prices today are still much higher than they were just a few years ago - and for many motorists it's hard to forget when unleaded was under £1 a litre.
"According to our research more than one in five are convinced the fuel retailers are failing to pass on potential savings and a quarter of drivers are frustrated by the lack of action by the Government to tackle the cost of motoring."
Copyright Press Association 2014