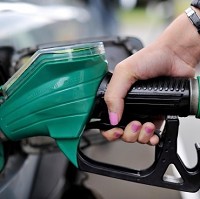 The Treasury predicts that the halting of fuel duty rises will bolster the economy to the tune of £7.5 billion over two decades.
It pointed out that fuel duty is currently around a fifth lower than it would have been had the Government not scrapped the duty escalator since 2011. And it claims that half of the revenue lost with the scrapping of four planned increases will be generated through larger growth.
The Treasury said: "Were it not for the Government's actions, fuel duty would be going up this month to around 72p per litre.
"Instead, there will be no rise this April, and thanks to the Government's actions over the parliament, fuel duty is approximately 20% lower than it otherwise would have been, at around 58p per litre."
The research is based on dynamic modelling, which looks at the expected impact of policy on the long-term growth of the British economy.
It shows that, over the next 20 years, gross domestic product will rise by up to 0.5% as a result of the fuel duty scrapping - around £7.5 billion in today's prices, or £300 per household.
RAC spokesman Simon Williams said: "It's good to see a Government report saying that freezing fuel duty has had a positive effect on the economy. Along with FairFuelUK we have been campaigning for a cut to reverse this punitive charge which is effectively a tax on virtually every British business that uses vehicles as well as the vast majority of people who rely on vehicles for work and everyday life.
"Well before this Treasury report, the economic benefits of a fuel duty cut have been clearly demonstrated in reports produced for FairFuelUK by the Centre for Economics and Business Research as well as the National Institute of Economic and Social Research.
"This is why we have been calling for a radical and much-needed 3p a litre cut in fuel duty as we believe this would do far more good for the economy than simply freezing it."
Copyright Press Association 2014