The Driver and Vehicle Standards Agency's (DVSA) latest MOT Compliance Survey for 2021-22 has revealed that 10.1% of cars that passed the test – should have failed the annual check-up.
DVSA's data further found that 12.2% of MOT test results in 2021-22 were incorrect, and that 2.1% of cars that officially failed the test should have been issued a pass certificate.
MOT (Ministry of Transport) is a legal requirement for car owners, where a garage assesses whether a vehicle is safe to drive on the public road.
The survey has shown that nearly 1.3 million vehicles are now potentially unsafe and potentially illegally being driven on roads across the country.
This is because those that shouldn't have passed may have dangerous issues that can lead to accidents.
According to the official documentation, the DVSA retest a random number of vehicles to double check if the MOT has been correctly carried out and given the right verdict.
In 2022, 1,732 MOT tested cars were re-examined by mechanics at the DVSA.
Shockingly, out of the vehicles retested, 65.9% of the vehicles were found to have at least one defect which the MOT test station had either incorrectly examined, missed, or recorded under something else.
Further analysis showed that 51.6% had three or more defects missed or issues that the DVSA's team of examiners disagreed with from the original assessment.
A recent study from the RAC found that around 7.3 million vehicles on the road fail their MOT each year.
Following the release of the data, a DVSA spokesperson said: "The vast majority of MOT testers carry out testing to the highest standards. Our survey targets a random selection of vehicles and is designed to identify any problems with MOT testing so that we can put them right.
"We are delighted to see that standards have improved since the last report. This underlines the importance of DVSA taking action on the survey results and supporting testers with new digital tools, as well as demonstrating the hard work of MOT testers."
What are the most common defect areas where DVSA examiners disagreed with MOT test stations?
1. Tyres: 734
2. Brakes: 660
3. Suspension: 642
4. Lights, reflectors and electrics: 422
5. Noise, emissions and leaks: 171
6. Body, chassis and structure: 164
7. Visibility: 142
8. Steering: 92
9. Vehicle identification: 46
10. Seatbelts: 45
If you are looking for a trusted local garage to book your next MOT, then the RAC has thousands across the UK.
Alternatively, you can book a mobile mechanic to carry out a service or maintenance on your vehicle.
What do you make of the report's findings? With Government proposals of possibly extending the MOT to every two years – is this a good or bad thing for drivers? Leave your comments below.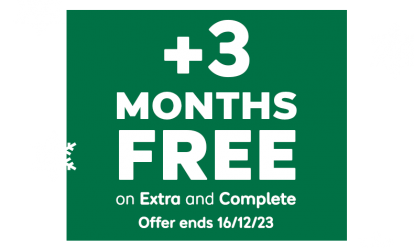 With 12 months of cover, new customers get an extra 3 months for free*.
*Added after 12 months, excludes Basic cover. New customers only. Ends 16/12/23, 7am