Do you know your 'dampers' from your 'big end'? If you answered no, you're probably not alone.
More than half of drivers (56%) say they've been left struggling to understand the language used by mechanics when describing faults with cars and what needs to be done to fix them, new research to support the launch of the RAC's complete breakdown policies reveals.1
The confusion might explain why half of the motorists surveyed also feel they might have been ripped off by a garage, with more than one in ten (15%) saying a garage carried out work they hadn't agreed to.
More than a quarter (26%) of drivers have been left disgruntled as they believe the cost of repairs turned out to be far higher than they were quoted, while nearly a fifth (18%) said the garage could not repair their vehicle for them at all.
Perhaps most worryingly of all, 46% of drivers say they would be uneasy dealing with garages they don't know.
RAC consumer roadside managing director Andy Baker said: "These figures show there's a sizeable gulf between what garages say, and what the average driver actually understands."
"At best, this can be frustrating for drivers who need their vehicles repaired, but at worst it could mean they get a raw deal – with baffling language making it much more likely they approve any work, at any price they're quoted."
In a bid to overcome this language barrier, new breakdown policies from the RAC include help with dealing with garages.2
New standard package policies will provide a fault report to help a garage understand what's wrong with a vehicle, while drivers on new Advanced or Ultimate policies will be given:
help finding and booking a garage
repair estimates up-front
an explanation of the likely work needed, free of any 'garage lingo'
Drivers on an Ultimate package can even enjoy car hire and/or public transport services for up to seven days to the value of £500 while their car is unavailable. Find out more of the benefits of our complete breakdown service.
Mr Baker added: "At the end of the day, getting the right repairs at a fair price shouldn't come down to how well drivers understand industry terms and acronyms."
Garage speak jargon buster
Dampers or shocks: use fluid to minimise the up and down motion in a car when tyres hit bumps in the road. They are usually used alongside springs to form the suspension system for a smoother ride.
Big end: the larger side of a connecting rod or 'conrod' in a combustion engine. The rod powers the back and forth motion of the piston into the rotating motion of the crankshaft.
For more translations, check out our guide to understanding mechanic jargon.
---
1 2,300 respondents who are members of the RAC Driver Opinion Panel were surveyed in August 2020
2 For new UK breakdown cover only. Excludes Arrival, Business Breakdown, European Cover and RAC Essentials, and cover provided via corporate and insurance partners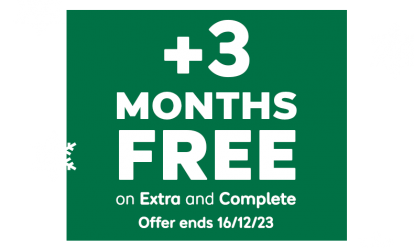 With 12 months of cover, new customers get an extra 3 months for free*.
*Added after 12 months, excludes Basic cover. New customers only. Ends 16/12/23, 7am