Introducing our
complete breakdown service
Rescue Anywhere
We won't make you upgrade for cover at home - wherever you break down we'll be there.
Garage Support
Unlike some providers, we'll help you with garages. We always give you a fault report - or you can upgrade for priority access to RAC Garages.
Alternative Transport
Only the RAC offer a taxi as standard**. Plus a hire car with Advanced and Ultimate cover. So you can carry on, even if your car can't.
So what's included
as standard?
The RAC is the only provider to offer a complete breakdown service as standard. So, when you choose our breakdown cover, you can count on us to rescue you anywhere, provide you with garage support and make sure you're not left stranded. No matter which cover level you choose.
Here's a rundown of what you get on all RAC cover levels, compared to our competitors.
RAC
AA
Green Flag
Rescue Anywhere
Rescue at roadside and at home


Home Rescue is an optional extra


Rescue Plus & Recovery Plus only
Garage Support
A fault report to let the garage know what's wrong

Alternative Transport
So you aren't left stranded at the garage


Onward Travel is an optional extra


Recovery Plus package only
Want even more
peace of mind?
Upgrade to our Advanced or Ultimate cover levels for even more benefits that aren't available elsewhere.
RAC Advanced
RAC Ultimate
AA
Green Flag
Priority Garage Access
We'll find an RAC garage to fit you in quickly

Repair Estimates
We'll get you an estimate and explain it before getting to the garage

Ultimate Garage Support
Let us tow your vehicle to the garage and book it in for you, whilst you continue to your destination in a taxi arranged by us
---
Even more reasons
to choose the RAC
---
A free car health check when you join
Only with the RAC
. Make sure your car's in tip-top condition with a
free 20-point health check
. You never know – it could help you avoid a breakdown in the first place.
We fix 4 out of 5 on the spot
Some providers tow you straight to a garage. But our expert local patrols fix most at the roadside, in 30 minutes on average - saving you the cost of a garage fix.
No hidden costs
We'll never charge you for labour or fitting. It's all included in the price, so you know where you stand.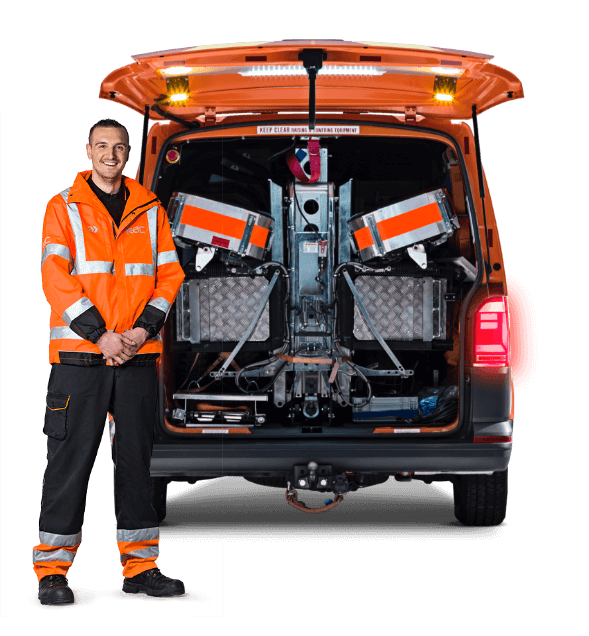 ---
Enjoy exclusive perks for
free
---
Available with every level of cover.
Free legal helpline
Expert legal advice on driving, property, employment and more.
Free accident care
Help to get you back on the road quickly if you have an accident.
Everyday discounts
Woohoo! Get money off car maintenance and up to 50% off travel and trips.
Join the RAC now for complete peace of mind.

What our members say