Owners of electric vehicles (EVs) across Europe are driving more miles annually than those in petrol and diesel cars, research by Nissan suggests.
The average EV covers 391 miles (630 kilometres) more each year than internal combustion engine (ICE) cars, challenging the perceived 'range anxiety' fears of many drivers still opposed to the idea of going green.
Nissan expressed confidence that "with more EVs on the road dispelling myths, range anxiety will soon be in the past".
In a poll of 7,000 motorists across the UK, France, Germany, Netherlands, Spain, Italy, Norway Sweden and Denmark, petrol and diesel drivers are travelling around 13,600km (8,451 miles), while EV drivers accumulate more than 14,200km (8,825 miles) per year.
High car prices and concerns about charging infrastructure are thought to be the key turn-offs for would-be EV buyers. Almost half (47%) of ICE drivers polled said the main advantage of a petrol or diesel car is greater range.
Of the 30% of ICE drivers who said they're unlikely to consider a fully electric vehicle, the majority (58%) said the biggest concern is that EVs have a shorter driving range.
The survey also found 70% of existing EV drivers believe their experience of range is already better than they initially expected. This might help to allay fears of range anxiety, as 38% of ICE drivers in Europe believe the biggest pull-factor to switch to electric would be longer ranges.
Almost a third (32%) say ease of charging would draw them in, while 30% noted having a better charging infrastructure would persuade them to make the switch.
Perhaps surprisingly, the survey also found the majority of respondents (69%) are happy with the current charging infrastructure available.
In February, official Department for Transport (DfT) figures revealed the public electric vehicle charge points installed had been unevenly distributed across the UK.
Focusing on the positives, Nissan's Arnaud Charpentier said: "This research reiterates that electric driving is not only a smart option beneficial to the environment but also a fun, exciting and convenient choice for the owners.
"It is no surprise that people now drive EV further than ICE cars. We are confident that with more EVs on the road dispelling myths, range anxiety will soon be in the past."
According to The Society of Motor Manufacturers and Traders (SMMT), the UK needs to install 700 charge points daily to support the increase in demand for EVs as the nation gears towards the ban on the sale of new petrol and diesel cars from 2030.
Meanwhile, RAC EV Boost technology is also helping to prepare the country for the shift to electric. It was launched as a 3.5kW charger in April 2019, with a faster 5kW version currently being installed in more patrol vehicles, and a 7.5kW device in the works.
The RAC plans to have 200 vans equipped to boost out-of-charge EVs by the end of 2021, with a further 120 coming online in 2022, meaning one in every five RAC patrol vans will be able to give electric vehicles an emergency roadside boost.
How do you feel about electric car range? Let us know your thoughts in the comments below.
Visit the RAC Drive Electric Cars hub
Read our guides on choosing, charging and running an electric car.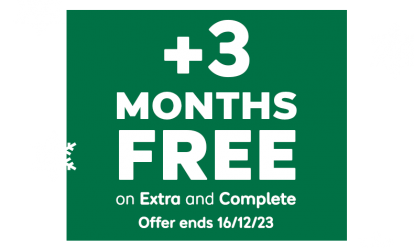 With 12 months of cover, new customers get an extra 3 months for free*.
*Added after 12 months, excludes Basic cover. New customers only. Ends 16/12/23, 7am