A new report from the Department for Transport (DfT) has revealed that the UK has a long way to go to reach its target of 300,000 electric vehicle (EV) charging devices by 2030.
Data was provided by EV charging point platform Zap-Map, and highlighted that despite the growth in the number of devices, the Government needs to rapidly accelerate its distribution of chargers in order to meet its goals by the end of the decade.
The 2030 data was announced by the Government to tie in with the ban for the sale of new petrol and diesel vehicles.
However, in order to meet this target, monthly installations for new EV charging devices will need to increase from 806 to 3,130 – a 288% improvement.
The other headline figures from the report showed that as of January 1st 2023, there were 37,055 public electric vehicle charging devices installed in the UK.
The report focused on two types of EV charging devices:
Fast Charging Devices – 7kW to 22kW
Rapid Charging Devices – 25kW to 100kW
Currently, there are 6,887 'rapid' charging devices or above, and this represents 19% of all charging devices in the UK. Also, there are a further 21,255 chargers that were rated as 'fast' devices. This represents 57% of all charging devices.
The data also highlighted that there are 18,321 EV charging devices that were designated as 'destination' chargers, this represents 49% of all charging devices. A further 11,996 devices were designated as 'on street' chargers. This represents 32% of all charging devices available today.
When comparing the data to the start of October 2022, the total number of installed devices had increased by 7%. DfT also announced that there was an increase in total charging devices in all regions of the UK.
In total, there has been once new device added to the road network for every 31 new EVs purchased.
However, the Labour Party have accused the Conservatives of 'falling asleep at the wheel' when it comes to helping the UK make the switch to EVs.
Following the release of the data, RAC's Head of Roads Policy Nicholas Lyes said: "It's all well and good having a zero-emission vehicle mandate for car manufacturers but if public charging isn't keeping pace with EV registrations, then drivers will quickly become disillusioned and frustrated.
"Data already shows a record number of electric vehicles per public charging point, so we strongly urge the Government to introduce annual installation targets and do whatever it takes to make it easier for operators to install new charging hubs.
"It should also be noted that rapid and ultra-rapid chargers currently account for just a fifth of all the network and are growing at a slower rate.
"If people are to make longer journeys quickly and easily, we need to eradicate the rapid charging 'deserts' that exist and make the fastest possible chargers available much more widely."
Last month, it became clear that the demand for more EV charging stations across the UK had risen to new heights after drivers were left queuing across the country due to a lack of chargepoints.
And with EV sales now only second to petrol cars – more will need to be done to reach to the 2030 target
Are you an EV owner? Have you struggled with the number of available charging devices in the UK? Leave your comments below.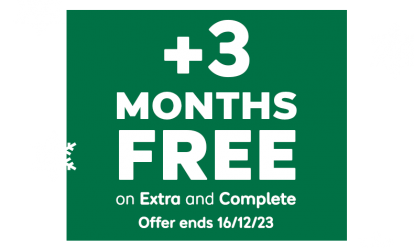 With 12 months of cover, new customers get an extra 3 months for free*.
*Added after 12 months, excludes Basic cover. New customers only. Ends 16/12/23, 7am