Image: Paul Michael Hughes/GWR
Record breaking extraordinaire Edd China, set a new Guinness World Record for the fastest electric ice cream van, when he clocked up speeds of 73.921mph.
The Surrey inventor steered Edd's Electric Ices, a Whitby Morrison "Amalfi", into the record books back in March while driving over a standing mile at Elvington Airfield in North Yorkshire.
Although the vehicle reached 75mph, the average fastest speed after driving in opposite directions (to cancel the influence from the wind) came in at just over 73 mph.
Mr China described the achievement as "a record, but only just, but it's still a record."
He started electrifying the van in 2018 after learning that some London boroughs have banned the vehicles because of their harmful emissions – the van originally ran on a Mercedes Sprinter diesel engine.
The tv presenter said: "Perhaps the most important thing that's come out of this project is I've actually developed a kit that will convert any diesel ice cream van to run with its ice creaming machine working off of electricity. Which means no more diesel fumes ever again with your ice cream.
"That's got to be a winner."
Edd's Electric Ices proved to be the tv presenter's seventh Guinness World Record centred around speedy motorised vehicles.
Eccentric Edd set the record for the world's fastest office in 2006 when he travelled at 87 mph sat at his Rover 100-powered desk.
With a keyboard for a steering wheel, a pen holder gear stick and a mouse mat shaped horn, the custom car builder is no stranger to quirky creations.
Edd aims to break the record for the fastest motorised shopping trolley, currently held at 70.4 mph with a road-legal vehicle.
Guinness World Records' editor-in-chief Craig Glenday said: "the world was turned upside down by covid-19, but despite lockdowns and quarantines, it's not prevented amazing character like Edd from breaking records."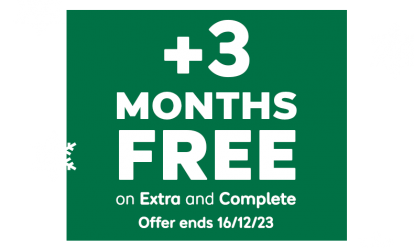 With 12 months of cover, new customers get an extra 3 months for free*.
*Added after 12 months, excludes Basic cover. New customers only. Ends 16/12/23, 7am