Questions about whether it's acceptable to stop for extended periods on double yellow lines have been in the news recently.
If we're going by the book, The Highway Code states that double yellow lines mean you must not stop, park, or wait for any period of time.
That means drivers who park on double yellow lines could be issued with hefty fines –even if they've broken down.
Of course, parking fines can be appealed in circumstances such as a breakdown, as drivers should be encouraged to stop in the closest safe space.
Simon Williams, RAC fuel spokesman, said: "Technically, a broken-down vehicle on double-yellow lines is in contravention of parking regulations and a penalty charge notice could be issued. But as yellow lines are generally ticketed by hand, it's unlikely a driver would be given a ticket by a civil enforcement officer in the first place, as long as they are with the car and can clearly explain why they're stuck.
"If a civil enforcement officer cannot ascertain the reason for the contravention, for example if the owner of the vehicle is no longer at the scene, or the contravention is only caught remotely, then a penalty charge notice may be issued. Enforcement officers tend to be very wary of notes left in cars saying they are broken down."
There are a couple of exceptions to the rule, such as if you're only stopping for a short time. This can apply to drivers picking up or dropping someone off.
Blue Badge holders are also exempt, and can park on double yellow lines for up to three hours.
For drivers who have broken down on double yellow lines, appeals can be made directly to the council that issued the ticket. Drivers will need to provide evidence of the breakdown in the form of a receipt from a garage or recovery service to support their claim.
Williams said: "We'd like to think that even drivers who have had to leave the scene for some reason would be able to get their tickets overturned at appeal at the informal stage by writing to the local authority, detailing the reason for the contravention and providing evidence such as receipts from a garage or recovery company.
"Drivers should always endeavour to move their vehicles away from double-yellow lines, if at all possible. If not immediately possible, it's worth noting that leaving the vehicle there for an unreasonable amount of time may negate the ground for appealing the penalty charge notice."
The charge for stopping on double yellow lines changes depending on your local council and could be anything up to £130.
The fine is usually halved if you pay within 14 days, however you cannot appeal a parking ticket you have already paid.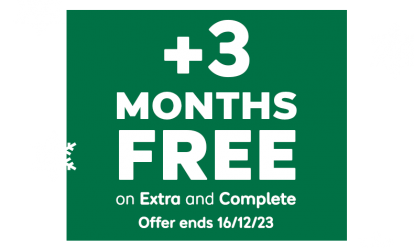 With 12 months of cover, new customers get an extra 3 months for free*.
*Added after 12 months, excludes Basic cover. New customers only. Ends 16/12/23, 7am