The Government is set to discuss whether penalty points should be introduced for people who are driving without their seatbelts on.
Conservative MP Katherine Fletcher responded to a question in the House of Commons last week, where she outlined her views on increasing the current punishment for those who break the law.
She said: "The Department for Transport (DfT) knows that in 2021, in 30% of all car occupant fatalities recorded, seat belts were not worn. This is unacceptably high, and we have been considering options to tackle this including the potential merits of introducing penalty points."
Currently, drivers and passengers over the age of 14 caught not wearing their seatbelts can bit given an on-the-spot penalty of £100.
However, this can be waivered if the driver takes a £52 awareness course instead of paying the fine.
Following the release of the data from DfT, pressure is mounting on MPs to change the law to introduce penalty points – 40 years after it first became illegal to drive without a seatbelt.
DfT's Road Casualty Report for 2021 revealed that 1,558 people were killed last year. It also showed that the number of fatalities per billion miles driven was higher than pre-pandemic levels – highlighting the importance for discussions to take place in Government over the future of driving in the UK.
Following the announcement that the Government is considering introducing penalty points for drivers caught not wearing seatbelts, RAC road safety spokesman Simon Williams said: "It's irrefutable that seatbelts save lives, yet the sad reality is that in 30% of fatal collisions a seatbelt was not being worn.
"These stark figures underline just how important it is to buckle up in both the front and the rear of the car. Putting points on the licences of offenders would be a welcome move, but this must be accompanied by better enforcement.
"While up until this point offenders had to be caught not wearing a seatbelt by a police officer, there is now camera technology on trial in the UK that can be make the process far simpler and more effective.
"If this technology were to be rolled out alongside introducing points on licences lives would undoubtedly be saved."
The RAC website carries a guide to seatbelts and the law.
Do you think this is a good idea? Will it reduce deaths and make the roads safer? Leave your comments below.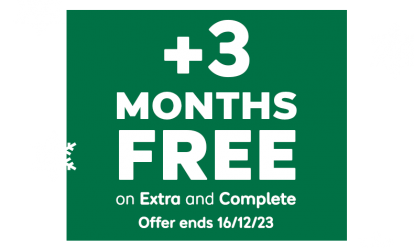 With 12 months of cover, new customers get an extra 3 months for free*.
*Added after 12 months, excludes Basic cover. New customers only. Ends 16/12/23, 7am