According to new data from the Department for Transport (DfT), 24% of all car occupant fatalities in Britain between 2016 and 2020 involved people not wearing their seatbelt.
The data also revealed that 28% of the male fatalities were as a result of not wearing a seatbelt, in comparison to 16% of females.
DfT's survey showed that drivers between the age of 17 and 29, were the most likely (32% to not wear a seatbelt during a fatal crash.
Also, those driving between the hours of 8pm and 6am were 39% more likely to be involved in a deadly accident compared to the rest of the day (17%).
Regarding the results on seatbelt wearing in the UK, a RAC spokesperson commented: "Astonishingly, almost a quarter of all road traffic fatalities involved occupants not wearing seatbelts. This stark statistic singularly underlines just why seatbelts are a legal requirement, so it's a real worry that many people still choose not to belt up. The fact compliance is much lower for those in the backs of cars – who are less likely to be protected by airbags – and for those who ride in taxis is equally shocking.
"As seatbelts are probably the single biggest life-saving device ever introduced into vehicles, it's vital the Government, local authorities and the police continue to reinforce this message. Today's new figures beg the question as to whether a nationwide communications campaign to promote seatbelt use should be rolled out and whether existing laws are a sufficient enough deterrent."
Drivers currently receive a find of up to £500 for not wearing a seatbelt.
The report also revealed a worrying increase in the number of drivers using their mobile devices behind the wheel.
Latest Government figures show that there were 420 collisions on British roads in 2019, where the driver was using a mobile while in the driver's seat.
After analysing the mobile phone data, RAC head of roads policy Nicholas Lyes said: "It's concerning there has been an increase in the proportion of drivers observed using handheld mobile phones at the wheel since 2017. Historically, when the Government stiffens penalties, there is a drop in illegal phone use before old habits begin to creep back in again.
"While many drivers would like to see the penalties increased further, we believe the Government should be rolling out new camera enforcement technology similar as is already used several other countries such as Australia and the Netherlands.
"We believe this technology would be an important tool for reducing the number of unnecessary lives tragically lost on our roads each year because of this dangerous and illegal habit."
Do you wear your seatbelt at all times? Should stricter punishments be brought in to tackle this problem? Leave your comments below.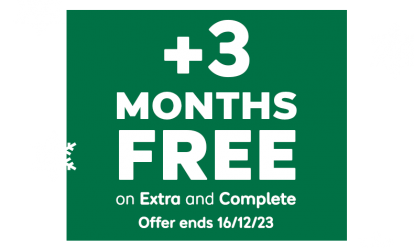 With 12 months of cover, new customers get an extra 3 months for free*.
*Added after 12 months, excludes Basic cover. New customers only. Ends 16/12/23, 7am