Environmental activists have been deflating tyres on SUVs in several UK cities at night, branding the vehicles a "climate disaster".
The newly formed group, who call themselves the Tyre Extinguishers, say they targeted hundreds of SUVs because they want to make it "impossible" to own one in an urban area.
Vehicles have so far been targeted in affluent parts of London, including Chelsea, Chiswick, Notting Hill and Belgravia.
Outside the capital, SUVs have also been sabotaged in Brighton, Bristol, Cambridge, Edinburgh, Liverpool and Sheffield, according to reports.
Drivers woke to find at least one of their tyres had been let down and a printed note had been left on their windscreen stating "your gas guzzler kills". It also read: "You'll be angry, but don't take it personally. It's not you, it's your car."
The group said it was taking action because "governments and politicians have failed to protect us from these massive unnecessary vehicles".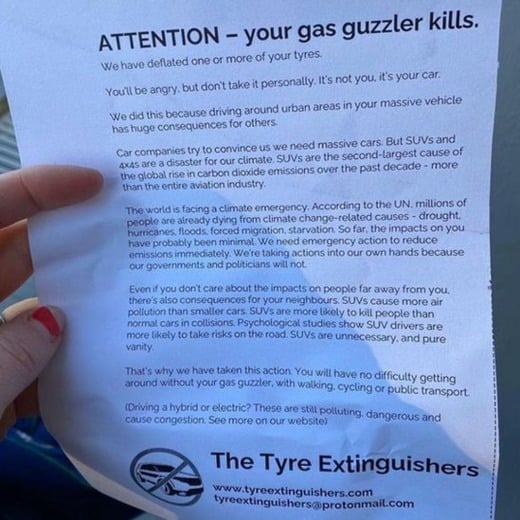 Source: BBC News
Electric SUVs were reportedly targeted as well as petrol and diesels vehicles.
One affected motorist posted a photo of her electric Mercedes-Benz EQC on Twitter as she urged the group to "think before you act".
She wrote: "You let down my tyres and I didn't notice until I started driving with my three children in my car. My car is fully electric. We also had a child that required to be at the hospital for an appointment in the city. Thankfully we had a second car."
SUVs are typically characterised by their large size and off-road capabilities such as high ground clearance and four-wheel drive.
Petrol and diesel-powered SUVs are generally less fuel efficient than cars, and have long attracted criticism from environmentalists.
According to analysis from The International Energy Agency (IEA), the increase in SUV exhaust emissions between 2010 and 2018 was greater than the rise in emissions from global aviation and shipping combined. The vehicles were also named the second biggest cause of the eight-year rise in worldwide emissions.
Marion Walker, of the Tyre Extinguishers, said: "SUVs are a climate disaster, they cause air pollution and are dangerous for other road users. Everyone hates them, apart from the people who drive them.
"Politely asking for climate action, clean air and safer streets has failed. It's time for action."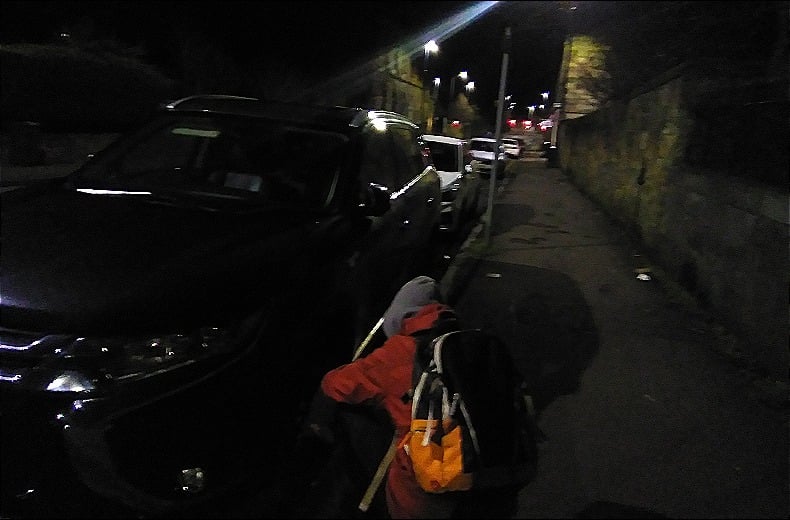 Source: twitter.com/T_Extinguishers
The campaign takes inspiration from a similar movement in Sweden, where young climate activists let tyres down on the SUVs of wealthy Stockholm residents.
Legal experts say that, although prosecution is unlikely, the activists could be committing a criminal offence. Some police forces are currently investigating.
Let us know what you think in the comments below.
RAC Comprehensive Car Insurance Plus has been given a 5 Star Rating by Defaqto. Get a quote online today.