It's no secret that us Brits love our holidays, but recent research has revealed just how much we love taking gadgets with us for the ride too.
New research from RAC Travel Insurance** revealed that British holiday-makers take an average of 3.2 gadgets away with them, totaling 121.4m throughout the year. The value of these devices is estimated at a whopping £20.2bn.
The results further showed that 58% of families take six or more gadgets on holiday, one in 10 have lost or damaged devices while abroad and 13% would be more worried about losing their phone than their passport.
So with a gadget-loving Brit in mind, we have decided to compile a list of the best holiday gadgets that the RAC Shop has to offer that will make your time abroad (or at home) the best it can be.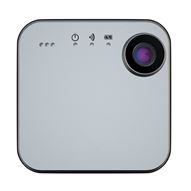 This little beauty is the perfect accompaniment for any holiday with its wide range of features and slick and easy to use design.
A popular purchase in the RAC Shop the impressive SnapCam can record images, video or even live stream to Facebook, Twitter or Instagram, with a simple one to three tap system.
As well as having a strong magnetic clip to keep it locked onto your clothing or bag, without causing damage, it is also splash-proof to endure those sporadic holiday showers that seem to follow us Brits abroad.
The video-recording is HD and for stills it is capable of capturing 8MP images. Completing the package is the handy SnapCam app that comes with a viewfinder option which helps you see what your camera is filming, as well as the ability to store, organise and share your photos on social media.
You are able to instantly upload and share photos and videos from anywhere with SnapCam's built-in Wi-Fi.
​Visit our online shop to see a range of incredible summer offers.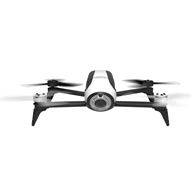 Bored with the standard photography snaps? What about a 180 degree fish-eye birds-eye view of the coast? Look no further than the Parrot Bebop 2 Drone available on the RAC Shop.
Lightweight and compact, this drone is built to last, it was tested in a wind tunnel and can withstand a front wind of more than 60kph and can fly 'in all conditions'.
Additional features include a full digital stabilisation system improving the quality of video and images in adverse weather, a simple thumb-operated control system controlled via an app on a tablet or smartphone.
The drone also boasts a 14 megapixel camera, 8GB of storage and a 25 minute flight time.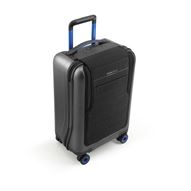 This really is the suitcase to end all suitcases - it does everything bar actually pack itself.
Labelled as "doing for luggage what the iPhone did for telephones" by the BBC, this stylish and modern suitcase has a range of exciting functions designed to make your holiday as fun and carefree as possible.
The built in GPS technology allows you to connect to your tablet or mobile device anywhere in the world allowing you to track your luggage wherever you are. There is an in-built power supply that means you can charge any of your devices while on the move and it has a digital lock for added security, plus its very own scales to ensure you never come in overweight.
We told you it did everything.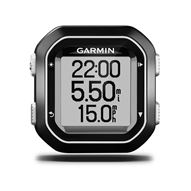 For adventurous types who like to spend their holidays enjoying the great outdoors, we have the perfect cycling accompaniment.
The Garmin Edge 20 Cycle Computer is the world's smallest GPS cycle computer, it remains easy to use and easy to read and has an uncluttered and user-friendly interface.
Available on the RAC Shop site to order now the state-of-the-art piece of tech has a variety of features which include the capability to track how far, how fast, and what route you took.
You can also use Garmin Connect™ to analyse your route on a map, and share it with friends, while the Courses feature lets you download new cycling routes, challenge your time on previous routes, or download routes from other users and challenge each other in virtual competitions.
** Research carried out with 1,216 members of the RAC Opinion Panel