What is it about singers and cars? The rock star/supercar combo is an obvious one, but the petrolhead classical singer?
Enter Russell Watson, the operatic-pop singer and fan-dubbed "People's Tenor".
Then again, Watson is not your average opera singer. Born in Salford, he spent the first eight years of his career making nuts and bolts in a factory. He has been described by the New York Times as a performer who "sings like Pavarotti and entertains the audience like Sinatra".
READ MORE: Chris Rea on being an F1 mechanic, pancreatic cancer and why he doesn't drive his Ferrari to get a takeaway
On the eve of his 40th birthday, he discovered he had a brain tumor, which required a seven-hour operation to save his life, and was told he'd never sing again, but he's back with a new album, and an undimmed love of cars that precedes even those factory days.
​Find out how much your car is worth with the free car valuation tool at RAC Cars.
I wonder when exactly that love of cars, which has led him to some serious purchases, began. "Me and my mum, dad and sister would squeeze into our Hillman Imp, and I used to read these Halford books which told you how to tune a car and change the fan belt."
His dad then bought a Talbot Sunbeam, followed by a Horizon, which meant Watson was handed the keys to the Sunbeam. "Excitement was at fever pitch!", he tells me, which wouldn't be everyone's reaction to a Talbot of any description.
"It was gold in colour", he remembers, "but as soon as I got it, I sprayed it with hammerite. I used to go to a place down the road called Irlham Motors and buy bits and bobs to stick on the car.
READ MORE: The ten best performance cars you actually can afford
"I was on a YTS scheme on 25 quid a week but the first thing I got was a go-faster stripe down the side of the car. I was trying to make it a bit like a rally car and I replaced the spark plugs to make it more efficient, installed a bigger bore exhaust and bought bud flaps, big fog lights and a twin carb weber to make it go faster."
Unsurprisingly, as Watson's successes accumulated, the Sunbeam disappeared, and an Alfa Romeo 33 Cloverleaf arrived "with full sports aerodynamic pack, but it wasn't reliable."
When fame properly came knocking, Watson bought a 1976 V12 powder-blue Jaguar E-Type, but exhaust fumes entering the car via a hole in the floor meant he "let it go".
Then there was the TVR, the Maserati 3200 GT, a Nissan 350Z, Aston DB7, Porsche 928 and, controversially, a Hummer "which did two miles to the gallon and needed 15 car park spaces". Oh, and then a Bentley Continental GTC.
Russell Watson's previous cars
We'll gloss over the brown Austin Maestro; everyone's allowed a few minor motoring discretions, although Watson freely admits "who buys a brown car? It was a shameful car."
Would you buy a brown car?
He wishes he hadn't sold the Aston Martin DB9, which he bought after the aforementioned brain tumour nearly killed him, and his dream car is a McLaren 650: "It's a proper head turner, it's British-made and that's important to me."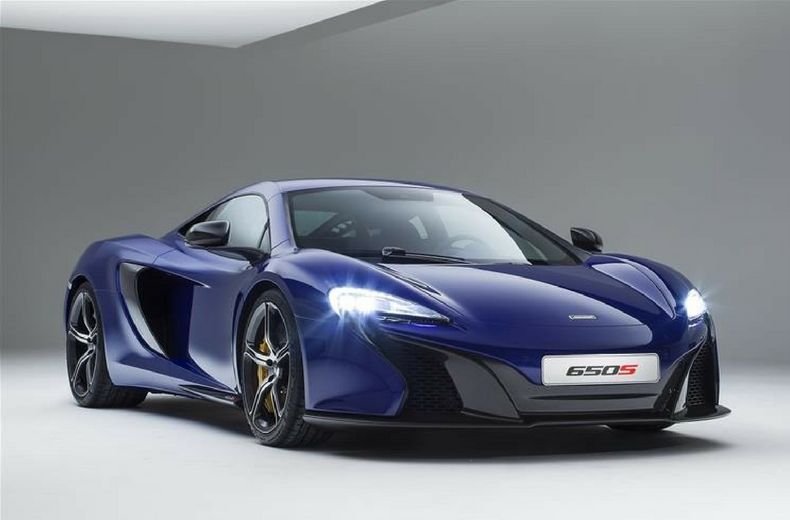 Thoroughly nice guy, is Russell Watson, albeit it with a slightly dodgy taste in wheels. If only there were more down-to-earth, petrol-loving, brown-car-buying opera singers out there.
Russell Watson releases True Stories on FOD Records on November 4.