It's not often that you happily jump out of bed pre-dawn writes Motoring Research's Ben Gribbin, but today was one of those days. After a late-night prologue in Harrogate, today's North Yorkshire leg was the first full day of the 2018 Rally of The Tests, a multi-day vintage rally overseen by the Historic Endurance Rallying Organisation (HERO).
What is the Rally of The Tests?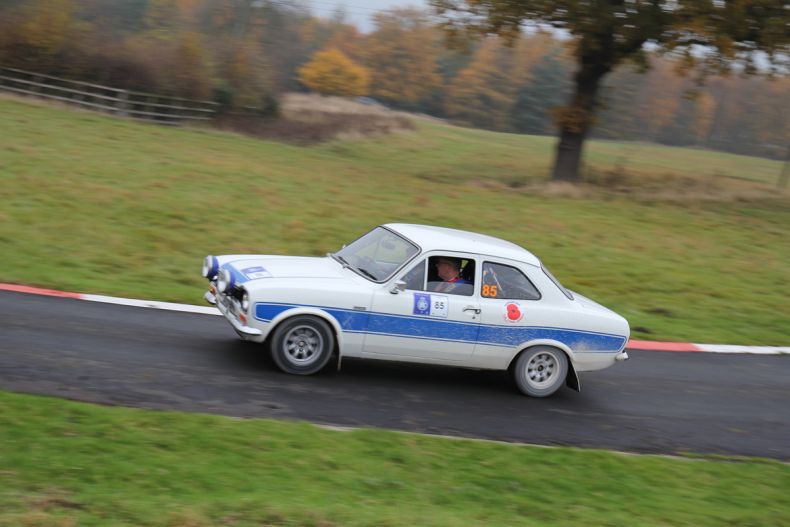 The RAC Rally of The Tests dates back to 1932, with this year's event taking place from the 8th till the 11th of November, spread across some 750 miles. In all, 91 crews will put their classic cars through an array of demanding terrain and navigation tests, with a mixture of day and night challenges.
To even things out, cars are split into classes determined by vehicle age, body-type and engine capacity. There's a real blend of entrants. You'll spy everything from relatively recent Porsche 944's to a flotilla of 1960's era Austin and Morris Mini Coopers.
HERO regulations stipulate cars must generally be of original period appearance and design, making this a tasteful and well thought-out competition.
A car enthusiast's dream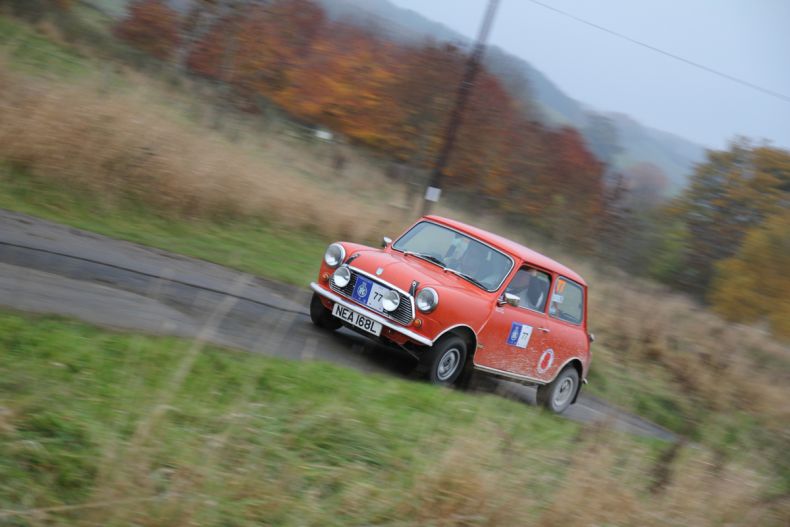 We caught up with the rally at Friday's opening 'test', situated at the Harewood Hill Climb venue. Tests are competitive sessions on courses away from the public roads, and this first one was just that - testing. Conditions were slightly damp and the circuit's newly laid tarmac forced drivers to grapple with the steering while clamouring for grip.
For just a moment, you could believe you were watching a genuine late sixties-era competition, chock full of mint condition Ford Escort Mexicos and Porsche 911s. That is until the bloke driving a Jaguar XJ-S comes along, smashing any rose-tinted daydreams by adeptly power-sliding around the track's last few turns. It was utterly brilliant!
A special mention has to be reserved for crew 02, Stuart Anderson and Leigh Powley, who stoically braved the elements in a 1936 Bentley Derby 4 1⁄4. A true sight to behold.
Exciting on-track action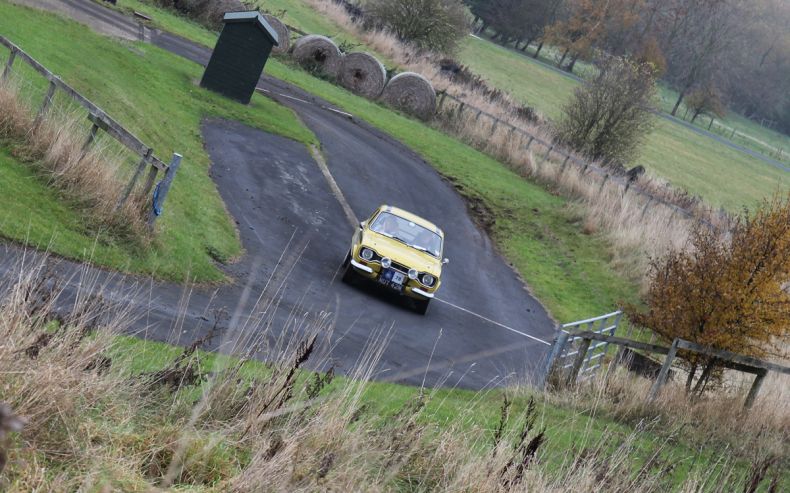 If you haven't done it before, watching a rally is a great experience, and it feels much less moderated than other types of motorsport. You can get close to the action, and there was plenty of it. A couple of Minis suffered lift-off oversteer and battled valiantly to remain on the tarmac through a fast downhill section. The screeching of overworked narrow tyres filled the air.
The all-Dutch crew of car 72 had an exciting moment that resulted in their Datsun 240Z becoming firmly lodged in a gravel trap. Thankfully, a group of spectators came to the team's aid and they were able to continue.
Find out more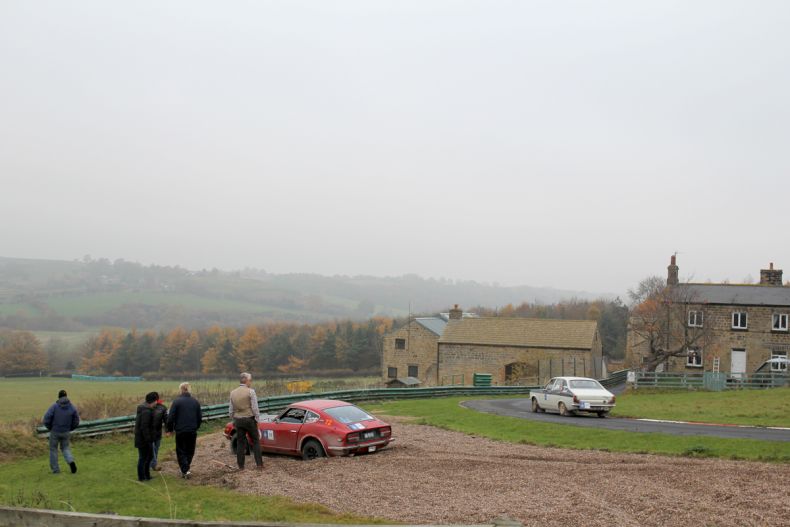 Don't worry if you missed today, because there are still two more days of events yet to take place. By Friday evening, competitors will have made their way to the overnight halt at Sutton Coldfield in the West Midlands.
On Saturday, they'll travel from one test to another, finishing the day in Newport, Wales. Finally, Sunday sees drivers start out at Chepstow Racecourse before meandering to the RAC Regional Control Centre In Bristol, for the final test in the grounds of the landmark building on the M5
You'll find detailed timing and spectator information (everyone's welcome to visit!) on the HERO Events website, as well as up-to-date results. Keep a close eye on them - this is a live rally, and they're currently changing all the time...
Some more shots of today's action
Some highlights from the full event