With the new season of Game of Thrones underway we thought what better way to celebrate than with our very own Game of Thrones-inspired road trip.
From Dragonstone to Winterfell via the Kings Road, we will take you on an in-depth exploration of the Northern Ireland filming locations where everyone's favourite fantasy show was brought to life.
A word of warning though, with the weather beginning to improve we have a brief window of summer opening up, but you haven't much time - winter is coming.
Fortunately we have you covered with our RAC Route Planner, allowing you to combine as many or as few filming locations into your trip to create your own unique Game of Thrones experience - with the aid of travel and weather updates too.
You will begin your journey crossing the Narrow Sea to Pentos (Northern Ireland) where you can either smuggle your vessel past the Greyjoys of the Iron Islands (on a P&O ferry perhaps) or just rent a car when you get there with the RAC's car rental service.
The route
Below is the two and a half hour route in its entirety which includes six stops which are outlined in more detail below the route.
1. Dragonstone
Downhill Beach Coleraine BT51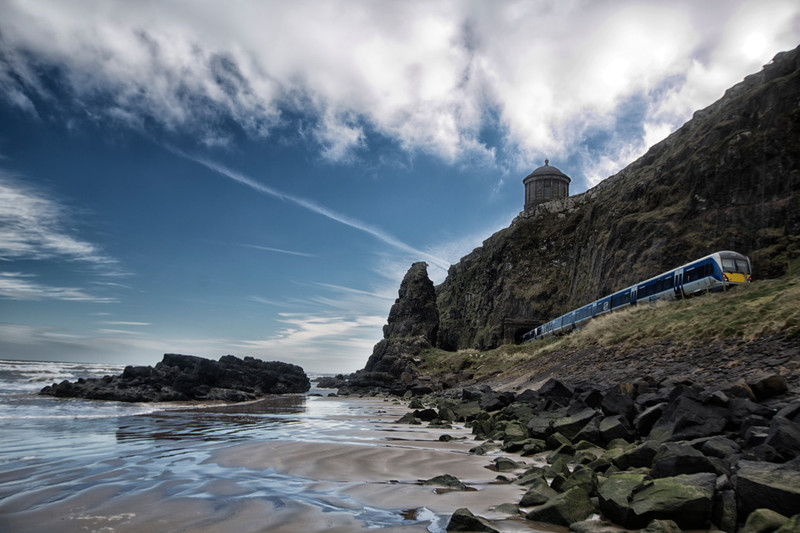 Dragonstone - Downhill Beach
For the night is dark and full of terrors
Downhill was transformed into Dragonstone for season two of GoT and is featured in the scene where Stannis pulls the flaming sword and Melisandre chants those eternal words: "For the night is dark and full of terrors." Downhill beach itself spans 11 kilometres of stunning coastline on the Causeway Coast. The beach is not only famous for its television appearances but also for the Mussenden - a small temple perilously perched on a 120ft cliff top above the beach.
​Find out how much your car is worth with the free car valuation tool at RAC Cars.
2. Pyke, The Iron Islands
Harbour Rd, Ballintoy, Ballycastle, Moyle BT54 6NA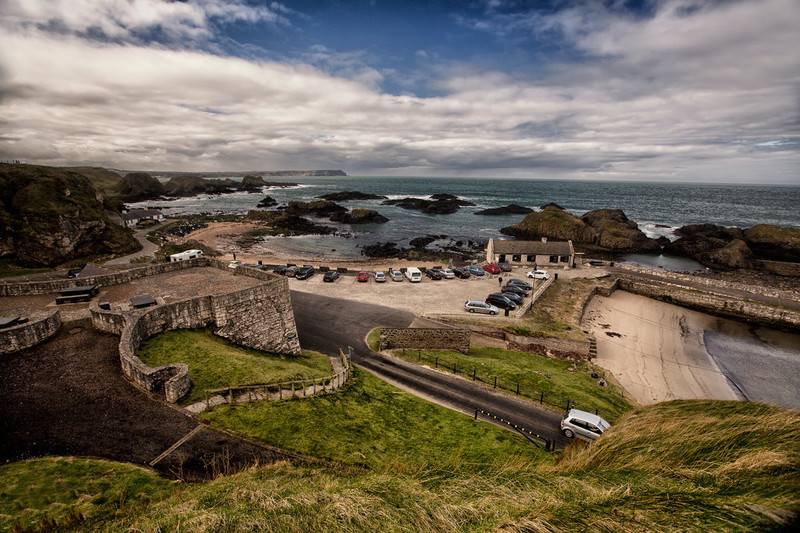 What is dead can never die
This stunning, tucked-away harbour is where Theon Greyjoy arrives back in the Iron Islands and unknowingly meets his sister for the first time. Theon is also later seen here admiring his new ship, set to sail back to Westeros, the Sea Bitch. The location has also been used as generic exterior shots for both Pyke and the Iron Islands. Ballintoy itself is situated between the Giant's Causeway and the Carrick-a-rede rope bridge along one of the most picturesque parts of North Antrim coast
WHY NOT TRY: A tribute to Prince and his little red Corvette
3. The Stormlands
Carrick-A-Rede Rope Bridge, Ballycastle, Moyle BT54 6LS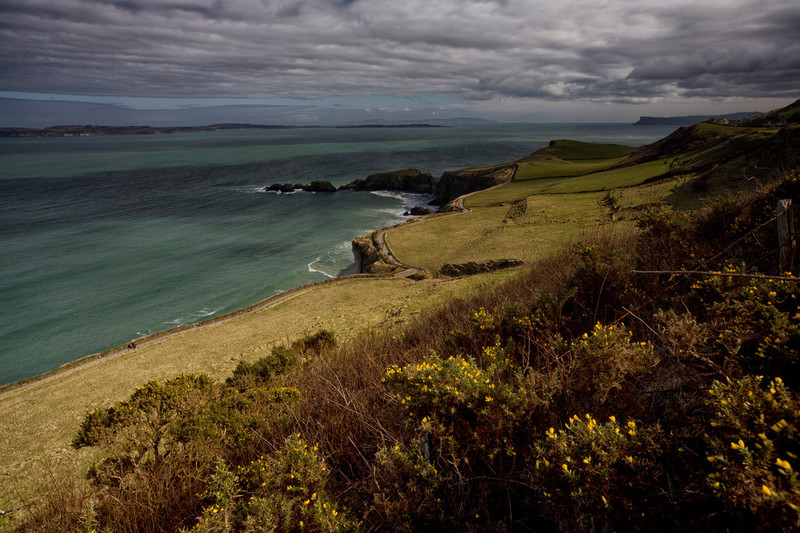 Larrybane headland was used for Renly Baratheon's camp in Season two and is where Catelyn Stark agrees a treaty with Renley on behalf of her son Robb, uniting two of the great powers of the game against the Lannisters. As part of this treaty Renly also swore he would avenge Ned's death and bring Catelyn Joffrey's head. We all know how that turned out...
Close to Carrick-a-Rede Rope Bridge, Larrybane headland resides along the stunning North Coast of NI. Its large caves once served as a home to boat builders and a safe haven from winter storms.
For those of you who are fans of Game of Thrones and the Eurovision song contest... (yeah that's definitely a thing...) you could always try our RAC Eurovision winners playlist to accompany you on your road trip.
4. Storm's End
Ballycastle, Moyle BT54 6RG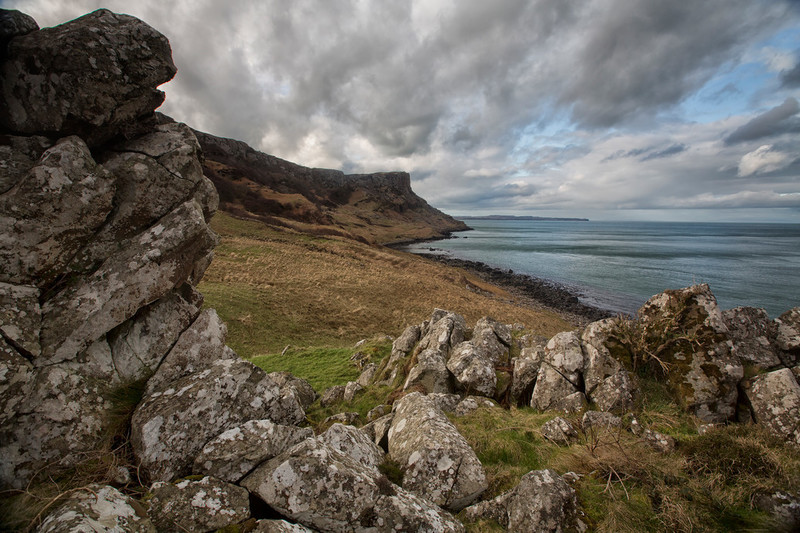 Not used initially, Murlough Bay becomes the location for external shots of the Iron Islands in Season three. It was used in season two where Theon Greyjoy rides on the horse with his sister Yara and offers her an ahem, questionable handshake. It's also the spot where Davos Seaworth is shipwrecked after the battle of Blackwater Bay.
A little further up the coast in North East County Antrim, the breath-taking Murlough Bay is renowned for its outstanding beauty, remoteness and views across the sea to Rathlin Island and the Mull of Kintyre. Cows have been occasionally known to graze along the sandy dunes.
READ MORE: VW's Golf Clubsport breaks 'hot-hatch-record' around the Nürburgring
5. The Stormlands
Cushendun, Moyle, UK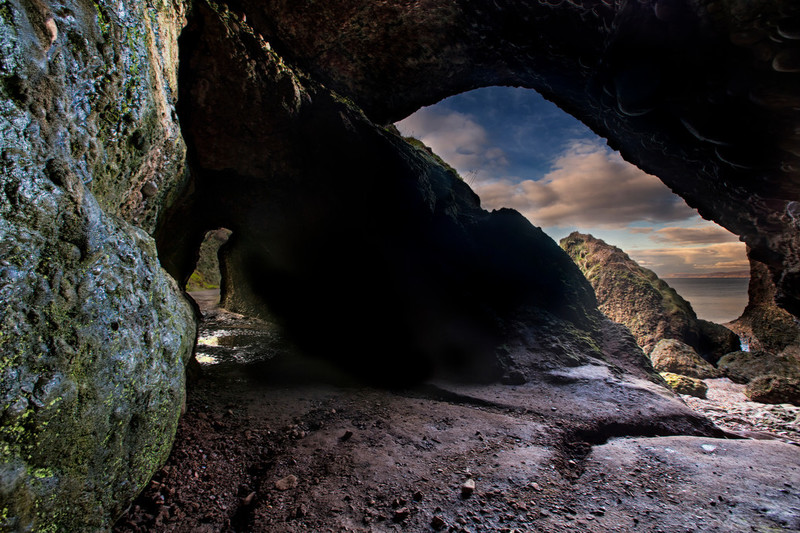 In Season two, Cushendun serves the location of the creepy and unsettling scene where the Red Priest, Melisandre, gives birth to the shadow baby after being brought ashore by Davos Seaworthy.
The caves at Cushendun were formed over a period of 400 million of years, according to Discover Northern Ireland, and are a product of extreme weather conditions. They can be found just beyond the beautiful coastal village of Cushenden next to the Cave House.
6. The King's Road
Bregagh Rd, Ballymoney BT53 8TT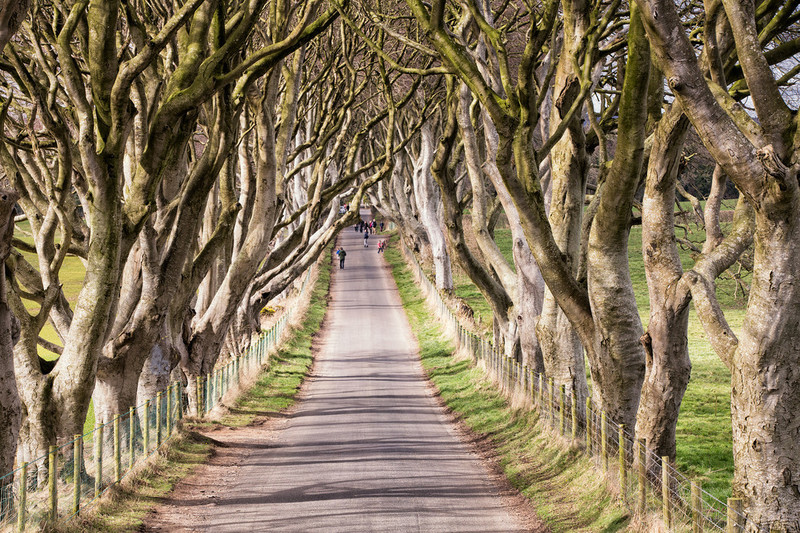 Known as the Dark Hedges, this road really does its name justice when providing a scary setting for the series in season two. Serving as location for large parts of filming along the 'King's Road', which unites most of the North and South of Westeros, a stand-out scene is when Arya is disguised as a boy and makes her escape from King's Landing to join the Night's Watch. According to Discover Northern Ireland this lane of beech trees has stood for 200 years and has become one of the most photographed phenomenons in NI.