The one flaw about Ferraris has traditionally been they only have two seats.
If you own one, generally you're guaranteed a queue of people who'd love to go out in it for a ride; owning a Ferrari often thus means visiting family gatherings and spending most of your time there as taxi driver to excitable thrill-seekers.
Yes, it's a nice problem to have and all that, but… what if there were a way to make things easy on yourself?
Modern Ferrari has an answer – the four-seat Ferrari.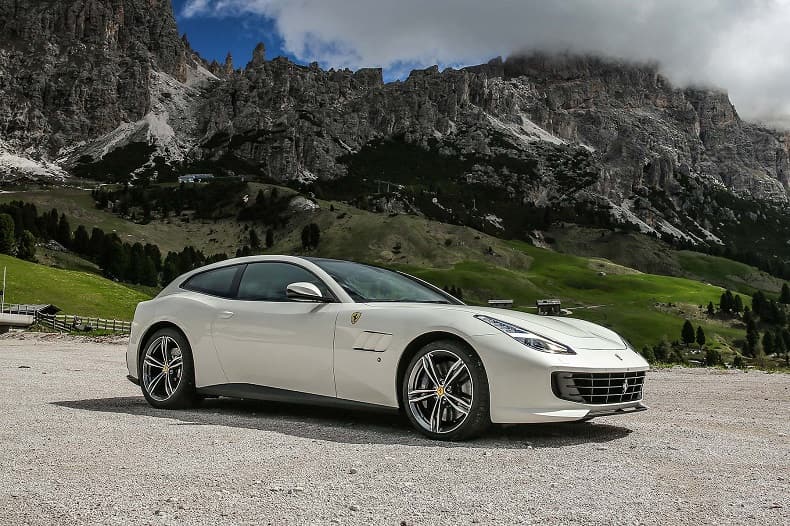 First launched as the FF in 2011, it's just been fully revised and renamed: the 2016 Ferrari GTC4Lusso has arrived to ensure you see more than just crumbs at the buffet of your next family party.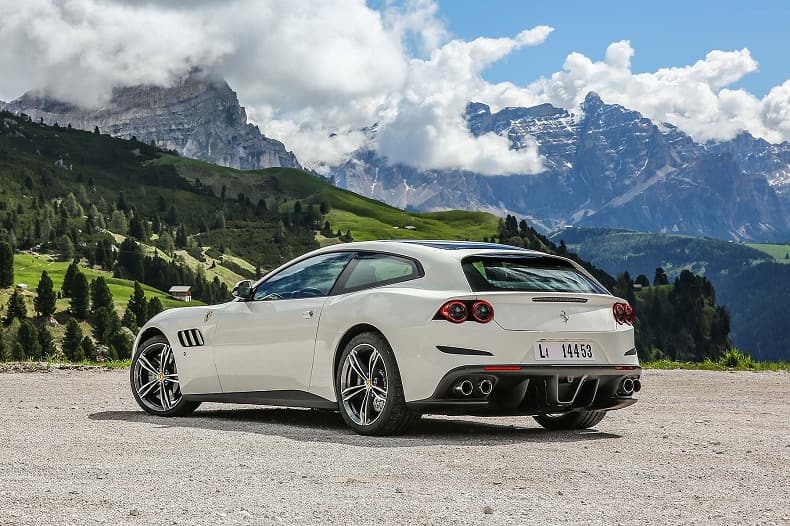 Now, we've been here before, of course. Bentley has offered a four-seat Continental GT for years. Porsche has sold the 911 with four seats for decades. It's not a new thing.
READ MORE: Lewis Hamilton reveals Mercedes-AMG GT R 'green hell' monster
The roomy and adult-friendly four-person supercar, however, is. The Bentley and especially the Porsche are hardly adult-friendly.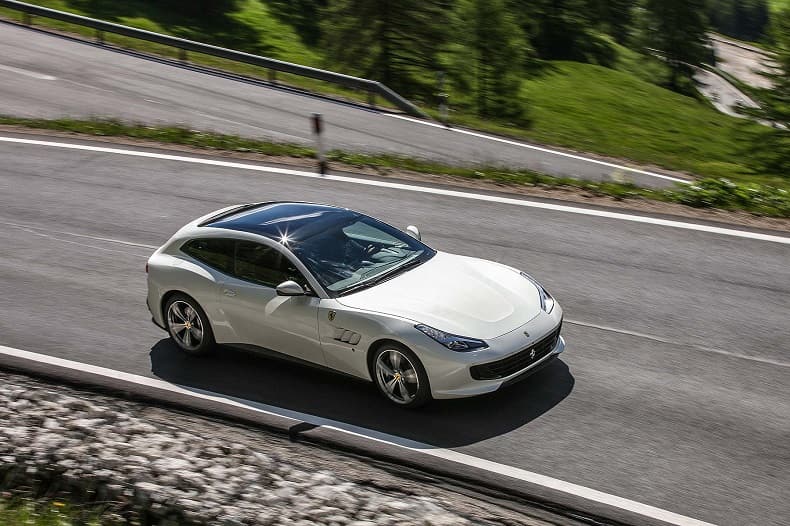 I attended the launch of Ferrari's new GTC4Lusso, and do you know what the first thing I did was? Get in the back.
This was much to the amusement of my colleagues, most expecting me to crack my head, squash my knees or simply get stuck. Not a bit of it.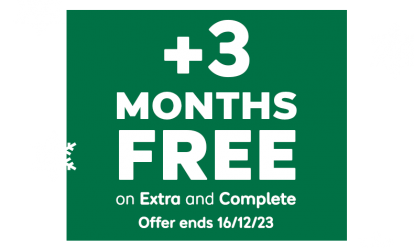 With 12 months of cover, new customers get an extra 3 months for free*.
*Added after 12 months, excludes Basic cover. New customers only. Ends 16/12/23, 7am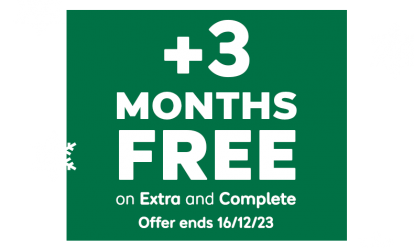 Ok, getting in is a bit awkward, but once there, there's loads of headroom, acres of legroom and the seats themselves are superbly capacious and supportive. I didn't want to get out.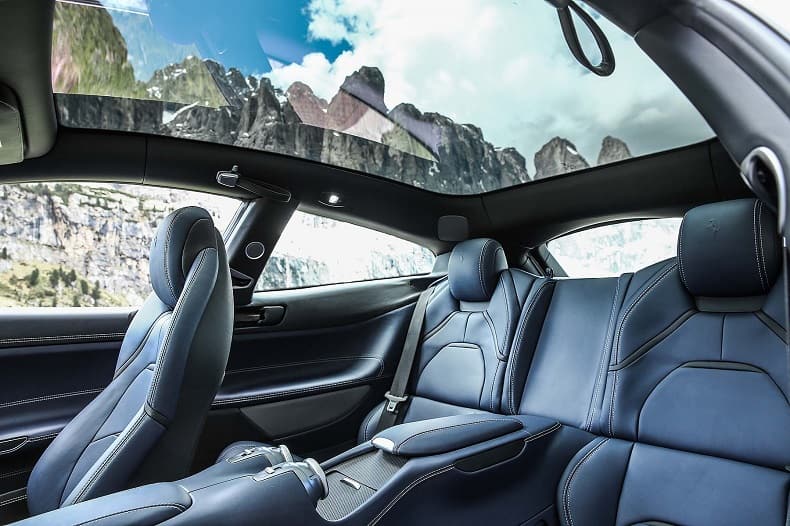 With the 2016 GTC4Lusso, Ferrari's made it even roomier in the rear, and given passengers larger windows to see out of.
The interior is also even more upmarket, it's made from beautifully rich materials and will keep your three passengers fiddling for hours. At last, a supercar made for four people, not just two.
The centrepiece is the new infotainment system, with clarity better than a high-end tablet device and latest-era connectivity including Apple CarPlay.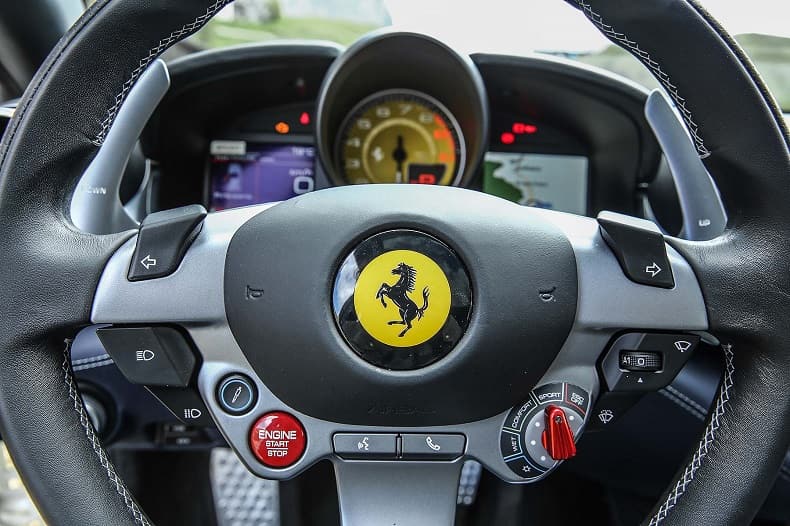 There's an added extra too – the front-seat passenger gets a supplementary screen which lets them control media and sat nav, but which also shows them live readouts from the driver's dashboard, including engine revs and speed.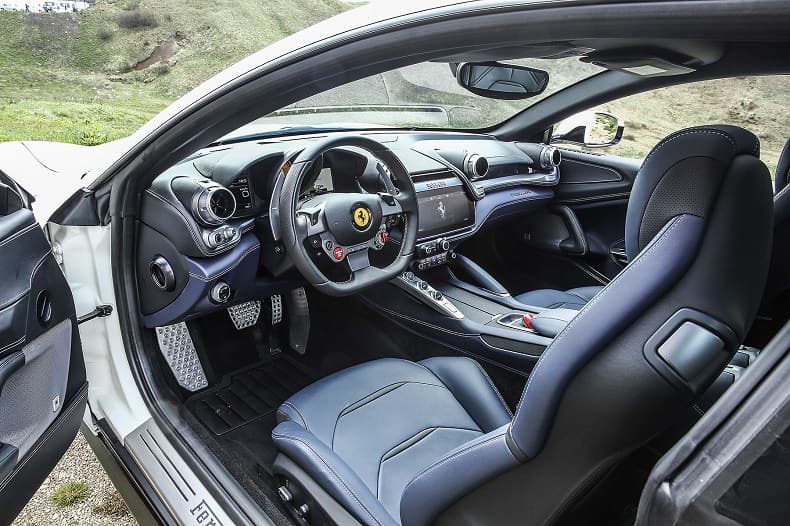 And most what a speed it's going to display: Ferrari has upped the power of its 6.3-litre V12 engine further, to an amazing 690hp.
READ MORE: Five roads that can't be ignored when holidaying in the UK
That's good for 0-62mph in 3.4 seconds and a top speed of 208mph. The fastest four-seater you can buy… just don't ask about fuel economy. Even a best guess is sub-19mpg and I saw much worse than that on the test route…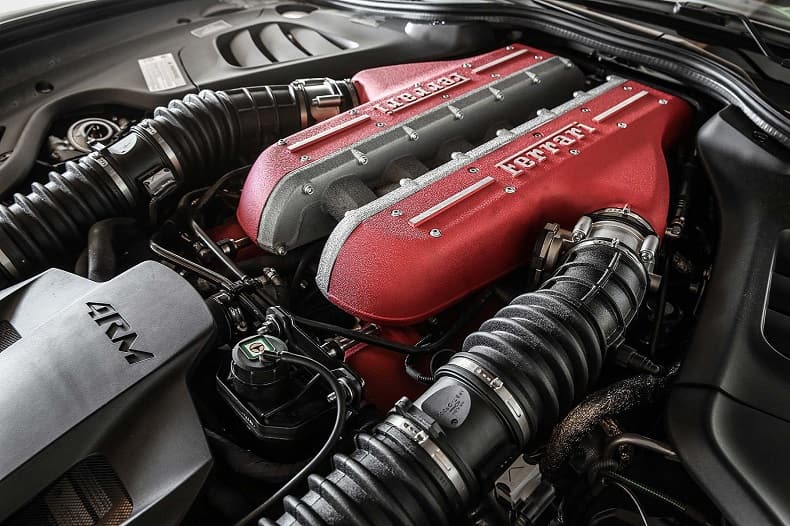 Of course, being a Ferrari, it drives brilliantly. No four-seat car is this sharp, agile or reactive; it's every inch the supercar.
With the GTC4Lusso, Ferrari has engineered in four-wheel steering to make it even more lithe, while four-wheel drive ensures it's secure and grippy in all weathers (there's purpose here: Ferrari owners are expected to use the GTC4Lusso all year round, covering much higher mileages than in other Ferrari supercars).
The ultimate Ferrari family wagon for four people to use in all four seasons? Quite possibly.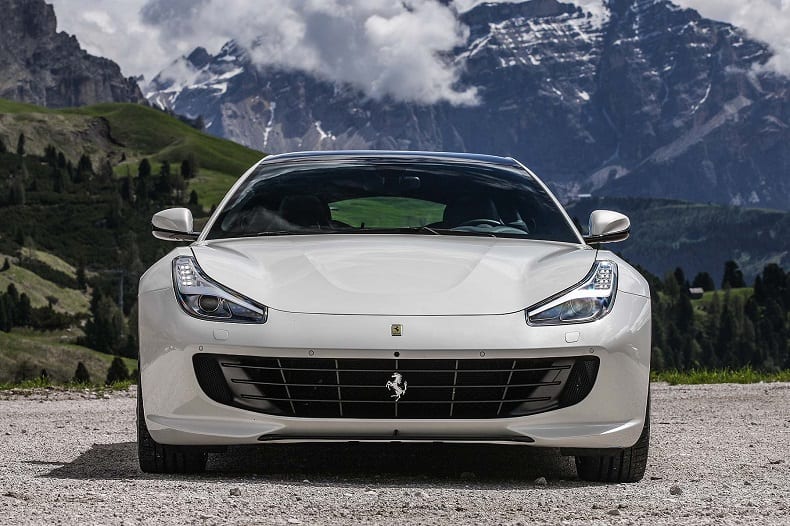 The Ferrari GTC4Lusso is a fantastic machine, totally unique and surely an odds-on lottery winner's dream car for high-speed four-up trips with friends and family.
Although with a list price 10 times that of a well-specced Volkswagen Golf TDI, a lottery win is sadly the only way most of us will ever get to own one.