At this year's Monaco Grand Prix, F1 team Renault had a surprise hidden in the pit garage – a wild Renault Sport Clio hot hatch fitted with the most powerful road-going engine the firm makes.
Called the Renault Sport Clio R.S.16, the French firm has squeezed in the 275hp 2.0-litre turbo motor from the super-rare Megane Trophy-R, creating one of the most potent pocket-rockets the world has ever seen. One that could potentially rival the Volkswagen Golf GTI Clubsport S which recently set a new front-wheel drive record around the Nürburgring - we'll patiently wait to see if they accept the challenge...
Renault wows the world with one of the most radical small hot hatches ever seen
Renault has also fitted the manual gearbox from the potent Megane, overhauling the suspension to cope with it – and it's even gone so far as to fit rear suspension from the motorsport rally-spec version of the Clio and a rear wing from a Clip Cup racer.
READ MORE: Driving lessons from the man who trains F1 drivers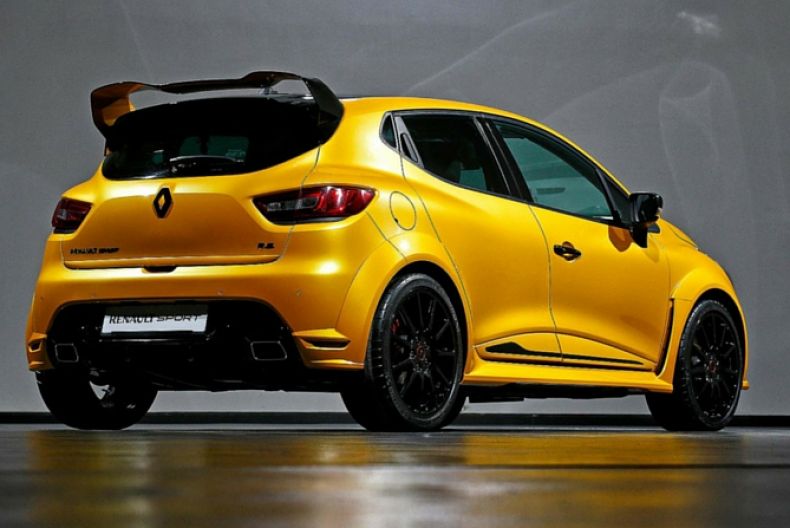 Remarkably, the car was created in just a few months, following a brainstorming session last autumn on the best way to celebrate 40 years of Renault Sport. 'Why don't we put our most powerful engine into the Clio?' was one idea and, instead of dismissing it as impossible, bosses jumped upon it and gave a crack tech team time and budget to make it happen.
Why don't we put our most powerful engine into the Clio?
A highly bespoke one-off Clio is the result, complete with suspension parts hewn from solid aluminium and ultra-large 19-inch alloy wheels that are so big, stylists had to cut away the wheel arches and fit a 60mm wider bodykit to make them fit.
To get an idea of just what a feat this car is, consider the fact 20% of the development time was spent simply working out if, and then how, to fit the ultra-potent engine to the Clio.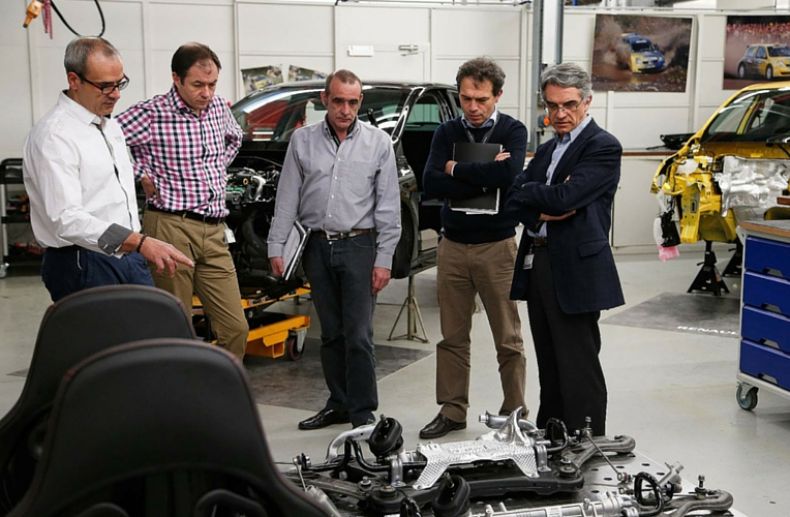 Unlike other Renault Sport Turbo Clios, it has a manual gearbox. A custom-built exhaust from Akrapovic has been crafted. Bulkheads have been joint-welded to engineer in the necessary structural stiffness. It's a jaw-dropping one-off.
​Find out how much your car is worth with the free car valuation tool at RAC Cars.
But how long will it remain a one-off? Because rumour is that Renault hasn't gone to all this effort just to create a show-stopping spectacular – it wants to put the mighty Renault Sport Clio R.S16 into production. And this really would be something.
The car wouldn't be cheap: we're talking upwards of £30,000 here. But, complete with its Liquid Yellow paint job that mirrors the RS16 F1 car and bespoke graphics that are applied by hand, it has future classic and collectable investment written all over it.
Time will tell on Renault's plans for the Clio R.S.16. One thing's for sure, though: if it does announce its making it, and you're desperate to own one, be prepared to act fast. Demand for it, we guarantee, will be sky-high…